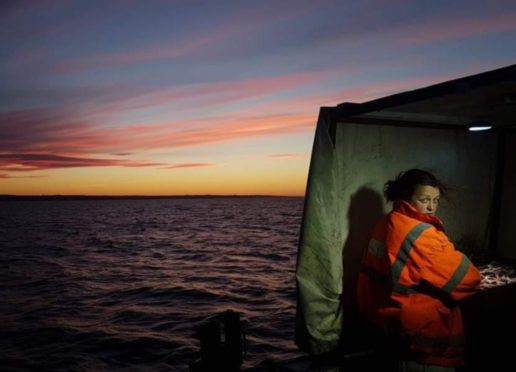 Fishing industry leaders say they fear trade lost to European rivals may never be recovered as deliveries to the continent slowly resume.
Hundreds of thousands of pounds of seafood sales have been lost this month after new Brexit rules caused massive delivery delays and led to foreign buyers cancelling their orders.
The UK Government last week announced a £23 million support fund for industry – but fishermen and wholesalers fear that their losses will continue.
Continental customers spoken to by The Sunday Post have already switched from Scottish suppliers to those from within the EU – and don't expect to switch back.
Mike Park, of the Scottish White Fish Producers Association said fresh seafood supplies to the continent have resumed this week – but volumes are down. He said: "We are also still experiencing delays with lorries carrying group goods from different firms because the paperwork and checks take forever to complete. Lorries carrying single goods from the same place are faring better.
"But uncertainty about deliveries means the demand isn't the same and with this has come a significant drop in fish prices, so our fleet has been catching less.
"The knock-on effect of all this has meant big losses for the fish processors.
"Financial support from the government is useful, as long as businesses can source it, but how do firms demonstrate losses such as the loss of established customers on the continent who decide to buy elsewhere because they understandably need stability and reliability?"
David Leiper, of Peterhead-based white fish processor Seafood Ecosse, said he has already lost a six-figure sum – but his challenge now is trying to win back European customers.
He said: "After a terrible first few weeks we are now seeing next-day deliveries to the continent. But the industry is only working at about 30-40% and a huge worry is what will happen when this starts getting back to even 70% or 80% because I doubt the customs systems will cope.
"My biggest job has been trying to rebuild confidence among European customers. The prospect of losing contracts has been a huge worry," he added.
"We have had to keep them happy by offering the likes of discounted deals to discourage them from buying from elsewhere.
"After being in this industry for more than 30 years, it is almost like having to buy back your own business and start from scratch by proving to customers that we can actually do the job."
Jimmy Buchan of the Scottish Seafood Association said: "We are now at the end of week three of Brexit, and while we are certainly in a much better place, we are still nowhere near the sense of scale of where we should be or need to be with our customs check systems.
"It is hugely frustrating because countries like Spain want our seafood but you can't blame businesses there for looking elsewhere to buy because they are worried that deliveries from Scotland are unreliable. Every day we can't go on simply giving suppliers on the continent the opportunity to cut us off at the pass."
---
I will 100% stick with Norwegian salmon until things are sorted out

Spanish restaurateur Fabio Peral
Scottish salmon was always one of the customers' favourite dishes at Amicis Restaurante in Madrid.
However, when Brexit threw supplies from Scotland to Europe into chaos, owner Fabio Peral started to look elsewhere to buy his fish.
Norwegian salmon is now served at the upmarket restaurant in the centre of the Spanish capital.
"There is less Scottish salmon available, the price is higher and they cannot guarantee supply. There is a lack of confidence in supplies," said Mr Peral.
"Right now I am 100% sure I will stick with Norwegian salmon until things are sorted out with Brexit and supplies can be guaranteed again. The customer cannot tell the difference between Scottish and Norwegian when they have a nice fresh fillet of salmon.
"We started buying salmon from Scotland initially but that has obviously changed and, because of Brexit, it is becoming more complicated. It is not just price. It is whether they can deliver it on time. There is less Scottish salmon available from the wholesale fish market in Madrid, the timing is later or less predictable. But that is no good for me as I want it fresh the next day. Delays are no good as we don't serve frozen salmon."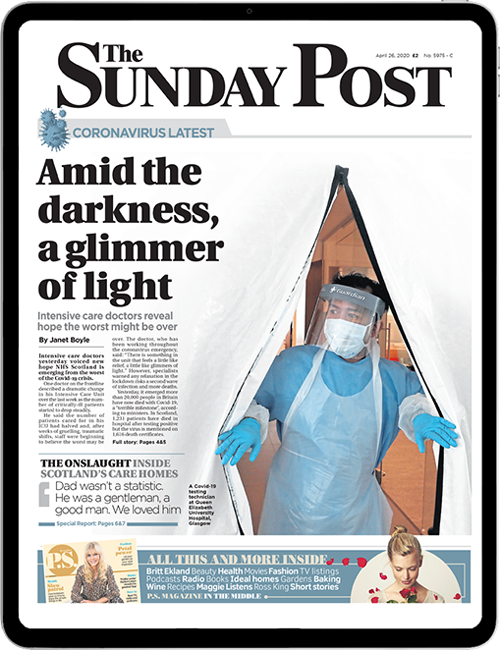 Enjoy the convenience of having The Sunday Post delivered as a digital ePaper straight to your smartphone, tablet or computer.
Subscribe for only £5.49 a month and enjoy all the benefits of the printed paper as a digital replica.
Subscribe