A lifeboat crew which sped to rescue a stricken trawler have been promised fish suppers as thanks for their daring rescue.
The 160 tonne Opportunus IV was seconds away from crashing on to rocks off Peterhead when the RNLI vessel managed to draw alongside.
A crew member manually threw a line across enabling the trawler and five crew to be saved.
Pat Davidson, coxswain of lifeboat The Misses Robertson of Kintail, on his first job at the helm after 23 years as a volunteer, said: "My heart was in my mouth, both in seeing how close the vessel was to the rocks and for my own crew. I called for the Coastguard helicopter as I thought that was going to be their only escape. We went on and knew time was going to be of the essence. As we got alongside, we realised we had one attempt to get it right.
"We managed to get a line on board first time and it was a huge relief for all concerned. If we'd arrived seconds later the boat would have hit the rocks and it would have been a different outcome."
An RNLI spokeswoman told The Sunday Post yesterday: "The owner of a chip shop, Jax in Ellon, who has family links to the fishing industry, got in touch to say they'd like to offer a free fish supper to each member of the crew. It's an offer which will gladly be accepted."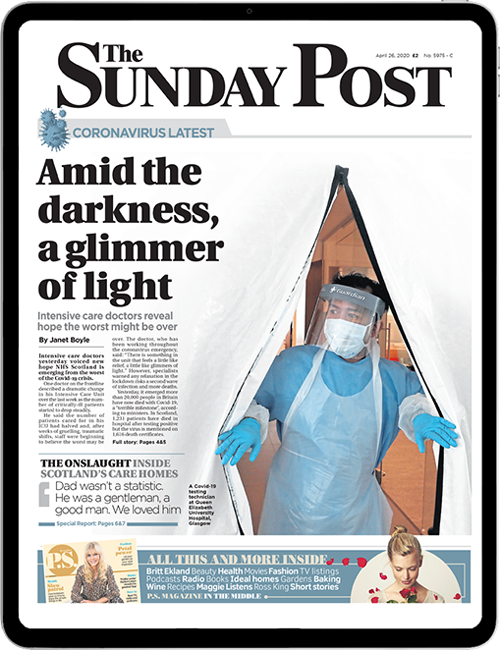 Enjoy the convenience of having The Sunday Post delivered as a digital ePaper straight to your smartphone, tablet or computer.
Subscribe for only £5.49 a month and enjoy all the benefits of the printed paper as a digital replica.
Subscribe