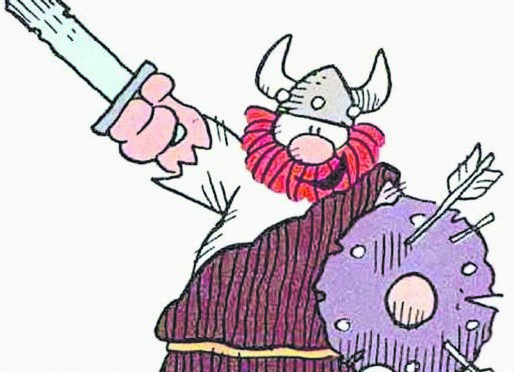 They sailed the treacherous North Sea in their longboats to reach Scotland's most northern shorelines where the pillaging and settling meant many islanders have a little Viking blood.
Now 1,400 years later their descendants have continued that tradition of intrepid voyage, settling in far flung parts of the world and taking their Norse and Scottish genes with them.
Just how far that gene pool has spread is the unexpected discovery of a major scientific study which is using people whose ancestry stretches back to Scotland's Northern Isles to improve the understanding of major diseases.
When researchers from Edinburgh University asked people with two grandparents from the islands to get in touch for the study, they got replies from as far away as New Zealand, the Canadian Rockies and even Honolulu, Hawaii.
The study, called Viking II, by Jim Wilson, professor of human genetics at Edinburgh University's Centre for Global Health Research, is examining the genetic variants in Orkney and Shetland descendants to unlock the mystery of diseases including cancer, heart disease and MS.
The research follows the original Viking Health Study which recruited 2,000 people with at least two grandparents from Orkney, and 2,000 with the same link to Shetland. Now another 4,000 are being enlisted, to bring the total to 8,000. It will allow professor Wilson's team to further develop its research into these major diseases.
He said: "We need to look at 4,000 folk who have two grandparents born on the islands. Our global appeal for the grandchildren of at least two Orkney or Shetland grandparents has had a response from more than 3,000 people from places like Canada, Honolulu, South Africa and New Zealand, as well as nearer to home, in Scotland.
"It's wonderful to see how far they travelled but each one of them is vital to our research."
People taking part in the study are asked to answer a questionnaire, and also to send a sample of saliva. Orkney and Shetland are the most genetically distinct populations in the whole of Britain and Ireland.
Professor Wilson has previously found that most islanders' DNA is predominantly Scottish, but with about 20% traceable to Norwegian ancestors.
He said: "We are trying to understand the genetic contribution to cancer and heart conditions by looking at the distinct genetic variant present in their gene pools.
"By using distinct or specific gene pools we can look closely at a population to see which inherited health issues go down the generations. Initial evidence shows that some heart anomalies are more common as is a type of cancer caused by the BRCA type 1 gene.
"We already know that multiple sclerosis is more common on Orkney. Genetically, I am part Norwegian and part Pictish, the indigenous Scots who clashed with Roman legions as they moved north. My father was from the Fair Isle.
"The obvious conclusion is to see the potential of screening for those diseases and head them off at the pass, so to speak."
One of the survey volunteers is former Canadian army munitions expert Douglas Loader, who lives near the Rocky Mountains.
His mother was born and raised on Orkney before working in the British Embassy in Moscow. It was there she met his father, who worked at the Canadian embassy, and they both settled in Canada.
Douglas, 50, from Medicine Hat, Alberta, said: "My mother Elizabeth Corse was born in Kirkwall and developed breast cancer and I have prostate cancer which I am told is a related one and is being studied in Viking II. I have always seen myself as Orkney island diaspora but never thought I would ever make a contribution to scientific research.
"You can travel thousands of miles and generations from your origins, but your genes will always journey with you.
"You will find that there are many of us scattered over the world."
Orkney and Shetland were owned by Norway until 1468 until it was given as a dowry for the Norwegian Queen Margaret, when she married James III of Scotland.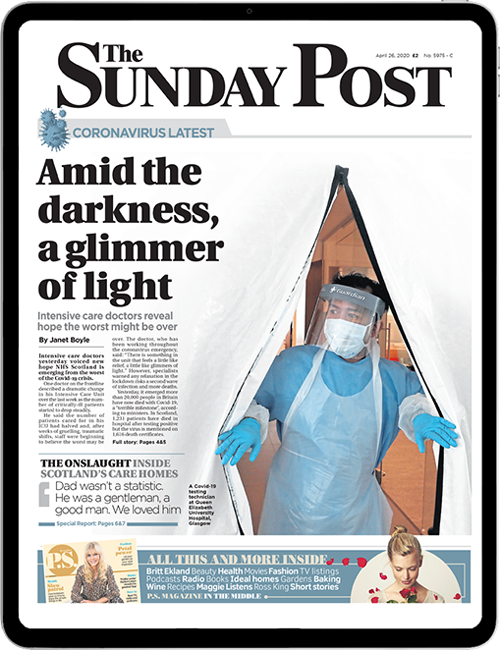 Enjoy the convenience of having The Sunday Post delivered as a digital ePaper straight to your smartphone, tablet or computer.
Subscribe for only £5.49 a month and enjoy all the benefits of the printed paper as a digital replica.
Subscribe