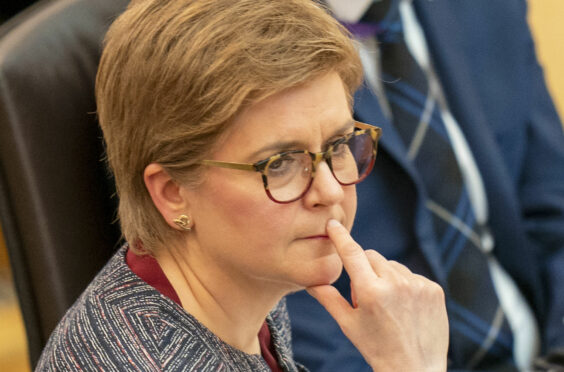 Nicola Sturgeon has been accused of misleading MSPs over the official guidance given to Scotland's care homes in the early, critical weeks of the pandemic.
The First Minister told the Scottish Parliament that advice to the care sector in March 2020 was for all residents arriving from NHS hospitals to spend two weeks in isolation when, in fact, the guidance at the time suggested isolation should last only seven days.
The 14-day rule was not introduced for another six weeks.
A court in England last week ruled the failure to take account of asymptomatic patients made the policy of sending untested NHS patients into care homes "unlawful, unreasonable and irrational" and one of the "most devastating policy failures in the modern era".
However, on Thursday, Sturgeon told MSPs she did not accept the Scottish situation was identical to England, saying that while official guidance on either side of the border had been similar, it had not been identical.
She cited the advice in Scotland on how long isolation should last in the first weeks of the pandemic, saying: "From March 26, the guidance recommended 14-day isolation of anyone discharged to a care home even if they did not have symptoms. The risk of asymptomatic transmission was clearly in mind, to some extent, at that point."
However, that advice was only for patients who had come into contact with Covid. Guidance demanding two weeks of isolation for every NHS patient being moved to Scots care homes, where 4,000 residents have died in the pandemic, was not published until May 2020.
The First Minister was responding to Scottish Labour leader Anas Sarwar after he asked if she accepted Scotland's discharge policy was, like England's, unlawful. Yesterday, he said the timing of official advice is critical to investigators and accused Sturgeon of making a false statement to MSPs: "It is shocking the First Minister has made a clearly false statement to parliament about such an important issue. We need to know whether the First Minister properly understands her own government's guidance.
"In the words of the families affected, this was a shameful, unforgivable, criminal act that cost lives. Contrary to the First Minister's claims, there is also no mention of asymptomatic transmission of the virus – the reason why the guidance in England was deemed unlawful.
"These families have been through the heartbreak of losing a loved one. Many of them couldn't be there at the final moments. We shouldn't force those families to relive that heartache all over again, being dragged through the courts with the emotional toll that comes with it, having to spend thousands of pounds in order to get the government to admit the truth.
"The First Minister must accept that her government's actions were unlawful, unreasonable, irrational and cost lives."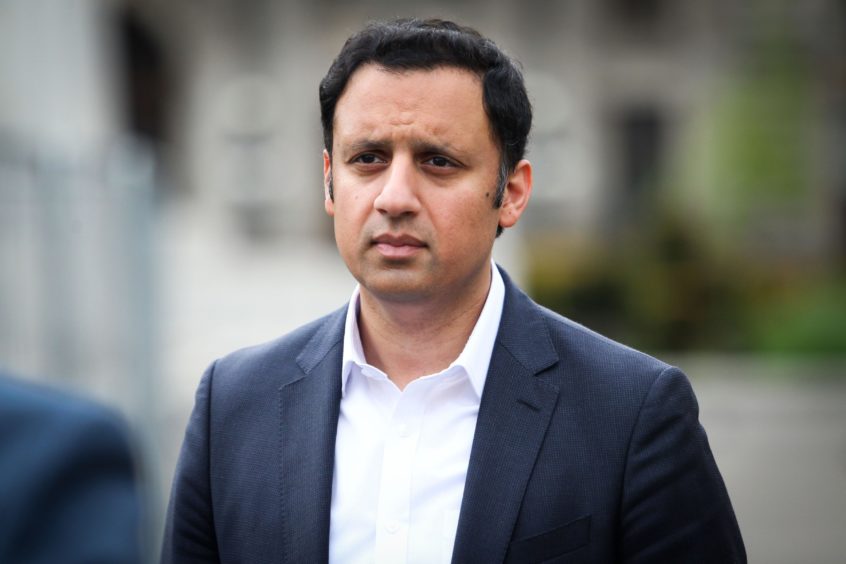 The High Court ruling in England last week ruled hospital discharges at the start of the pandemic were unlawful because UK Government guidance to care homes did not warn of asymptomatic transmission.
In Scotland, a public inquiry will examine why positive and untested patients were discharged into care homes as ministers encouraged NHS boards to clear hospital beds for an expected wave of Covid patients. The policy was described by one expert as "putting match to kindling", although the First Minister denies it triggered lethal outbreaks of infection in homes.
The English judgment does not apply in Scotland but government guidance here also failed to set out the dangers of potentially infectious hospital patients who did not have symptoms.
Almost 3,000 untested patients were moved to care homes in March and April 2020 and The Sunday Post revealed dozens of Covid positive patients were also transferred despite the risks. Sturgeon told MSPs guidance to the sector issued by the government on March 26 required two weeks of isolation for all patients discharged to homes, but the guidance recommends seven days.
That period could be cut further if the patient had already been in isolation in hospital before they were moved to a care home. The Scottish Government's guidance in March 2020 also failed to warn that patients may be infectious when they didn't have symptoms, stating: "Residents on admission should be isolated for seven days to ensure that they do not develop new symptoms. This isolation period can include days in hospital spent in isolation. Swab testing for coronavirus is not recommended for patients who do not have symptoms or are not unwell."
The bed-clearing policy has been blamed for seeding Covid in care homes but during First Minister's Questions on Thursday, Sturgeon highlighted a Public Health Scotland report into hospital discharges, which was commissioned by the then health secretary Jeane Freeman after The Sunday Post revealed positive patients had been discharged into homes.
She said: "There was no clear statistical evidence that hospital discharges were associated with care home outbreaks. Instead, it was care home size that was more strongly related to outbreaks."
However, the UK Office for Statistics Regulation later said evidence was "consistent with a causal relationship between positivity and outbreak".
On Thursday, the First Minister concluded: "There is nothing anybody in this chamber can say to me that will make me feel the weight of those decisions any heavier than I already do, and I will do so for the rest of my life. I took all of those decisions, as did my ministers and the government, in good faith and on the basis of the best information we had at the time.
The Scottish Government declined to address the suggestion the First Minister had misled MSPs at First Minister's Questions on Thursday by wrongly suggesting every NHS patient discharged into care homes should have been isolated for 14 days, instead of only those known to have been in contact with Covid.
Instead, it described the official guidance in place at March 2020 saying it "made clear there were circumstances whereby asymptomatic admissions had to isolate when it stated that those known to have had contact with Covid patients, even if they did not display symptoms, should isolate for 14 days.
"That guidance also stated the minimum isolation period for other admissions at this time was seven days."
Families on care home investigation: We have not heard a word
By Marion Scott & Peter Swindon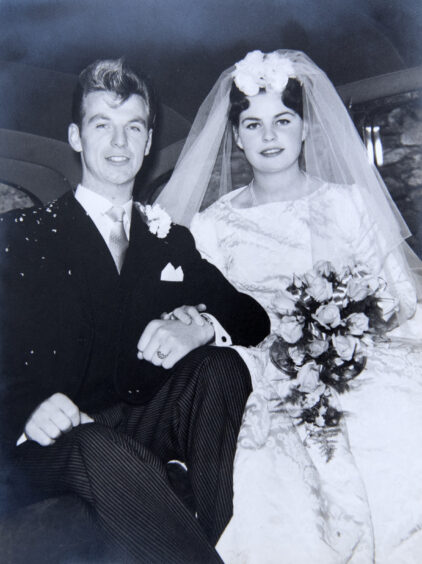 Families of care home residents killed by Covid are still waiting for answers, two years after a criminal investigation was ordered.
The probe was launched in May 2020 by the Crown Office and Procurator Fiscal Service, and now has a dedicated team of 18 staff looking into 4,042 deaths.
However, most families are still waiting to learn if criminal charges will follow. Spokesman for relatives' group Covid-19 Bereaved Families For Justice, Alan Wightman, whose 88-year-old mum, Helen, died of Covid in May 2020 in a Fife care home, said: "I contacted the Covid Deaths Investigation Team (CDIT) in October 2020 and they said they were investigating my mum's death. In the 18 months since, I've not heard anything from the team, other than an update which said we've got no update for you. So, what exactly is going on there?
"I'm delighted that the High Court in England ruled moving untested patients to care homes was unlawful. It's now highly likely it was unlawful to transfer untested patients in Scotland. And it's completely unforgivable to knowingly send people who had tested positive with Covid into care homes.
"I think there is a case for saying it may be well be a criminal activity. I think the CDIT inquiry should get to the truth and once we've got to that truth, charges against individuals should follow."
The family of Rodger Laing, who died of Covid after being transferred from hospital to a care home which had already had cases, have heard nothing from the Crown Office for 18 months.
Mr Laing, 80, a former gamekeeper and car salesman, died 22 days after he was moved from a dementia ward at Midlothian Community Hospital in Bonnyrigg to Drummond Grange Care Home in Lasswade in May 2020.
His daughter Gail Law, 56, said: "I haven't even heard from Crown Office officials involved in the inquiry since they talked to me at the end of 2020.
"We should not have to live with this heartbreak a moment longer because an inquiry will take years. Criminal action should be taken immediately. Those responsible should be prosecuted. Thousands of people paid for this scandal with their lives."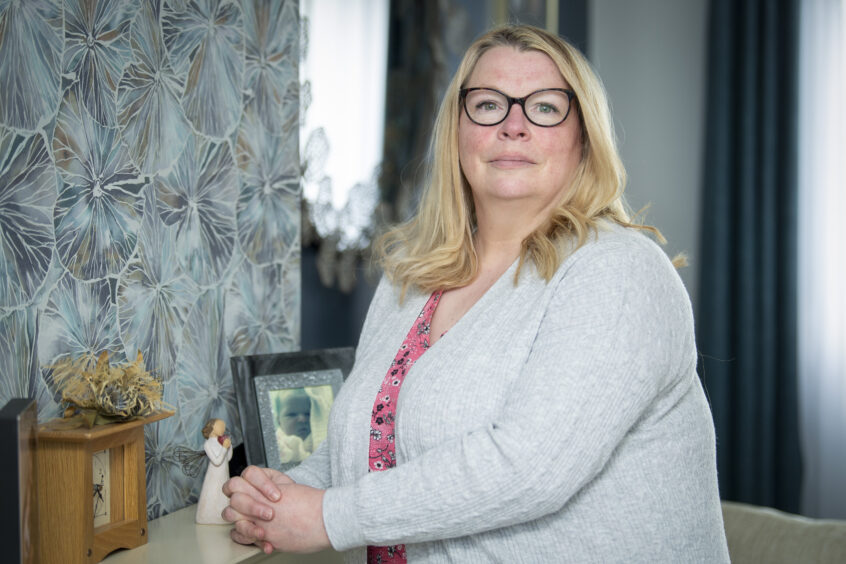 In August 2020, The Sunday Post revealed Mr Laing's family was suing Scottish Government ministers for their part in the hospital bed clearance policy.
Ms Law said: "Officials basically sentenced my dad to death, overriding our wishes and sending him to an infected care home."
Mr Laing, who gave a negative Covid test before leaving hospital, died on May 27, two days after testing positive. His family say photographs from the home show he was not properly isolated and was allowed to mix with other residents.
Lawyer for Covid-19 Bereaved Families For Justice, Aamer Anwar, last week wrote to the Lord Advocate, the Covid public inquiry chair, Lady Poole, and the First Minister about delays to the criminal investigation.
He said: "Bereaved families have a right to know that this is not going to be kicked into the long grass. But the Crown Office excuse that this is a complex inquiry and then you're potentially talking about five, maybe even 10 years before they get answers. That's just not good enough."
Anwar also wants the First Minister to publish advice she received before the Covid guidance for care homes was issued, and he has sought assurances from Lady Poole that she will investigate Covid deaths during the inquiry.
The Crown Office said: "While a small number of cases had been closed, the majority are open as investigations are ongoing."
The public inquiry said the transfer of residents to or from care homes is in the terms of reference for the inquiry and will be covered.
Barchester, the firm which owns Drummond Grange care home, said it is deeply saddened but is unable to comment further. NHS Lothian and Midlothian Health and Social Care Partnership has previously said Mr Laing had not been discharged simply to free up a bed but because he was medically fit to be discharged.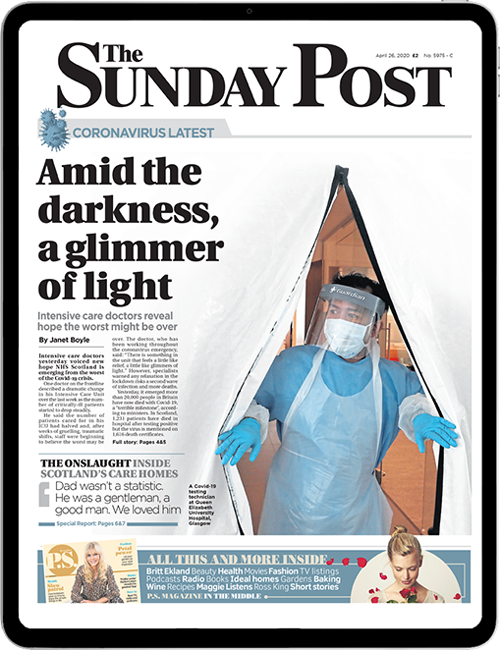 Enjoy the convenience of having The Sunday Post delivered as a digital ePaper straight to your smartphone, tablet or computer.
Subscribe for only £5.49 a month and enjoy all the benefits of the printed paper as a digital replica.
Subscribe