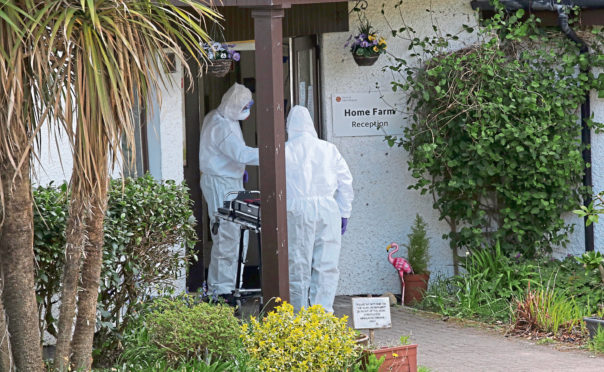 Families of many of the 3,400 care home residents lost to Covid have told ministers a public inquiry must explain the catastrophe.
Civil servants set up an online listening exercise about the inquiry which aimed to encourage ideas from the public. It closed on September 30.
Bereaved families have used the platform to criticise the Scottish Government for transferring untested and Covid-positive hospital patients to care homes, which Nicola Sturgeon has admitted was a mistake.
We told last year how dozens of infectious Covid-positive patients were moved into care homes in the weeks before and after the first lockdown began.
The Scottish Government introduced a requirement for hospital patients to have two negative tests before discharge on April 21, 2020 but a subsequent investigation by The Sunday Post found Covid-positive patients were still being moved to care homes after that date.
The revelations led to a parliamentary vote for a judge-led inquiry and in August, after nine months of delay, ministers announced they would begin the process by the end of the year.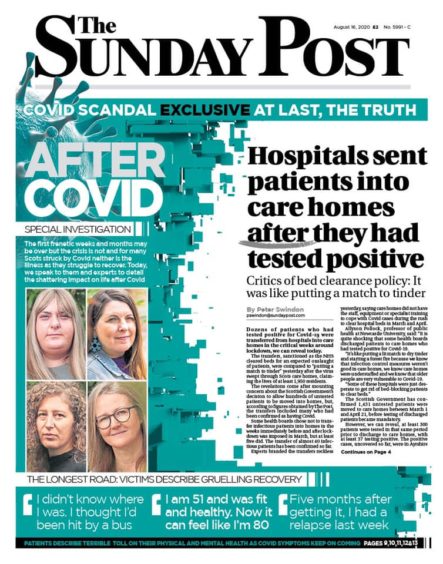 Covid claimed the lives of more than 3,400 care home residents, a third of all virus deaths in Scotland. The majority of public responses to the inquiry consultation were about care homes.
Relatives responding to the call for views are scathing about the NHS bed-clearing policy that led to positive patients being sent into homes. They demanded the policy's impact be investigated during the inquiry with one describing it as a "national shame" and saying that those responsible must be held accountable and criminal prosecution should not be ruled out.
One responder wrote about the harrowing death of her mother, asking why health care was denied to her in her final days. She said: "In the early days of the pandemic, many care home residents who tested positive for Covid 19 were treated within the care home rather than be admitted to hospital.
"This is what happened to my mum. By not being permitted admission to hospital – despite our many requests – she was denied access to oxygen and a fluid drip which may have saved her life.
"Instead, she was administered with paracetamol and end-of-life medication by a GP who wasn't permitted to attend to her in the care home.
"This, I believe, was a violation of her human rights and must be fully investigated and the relevant bodies be held accountable."
A new breakdown of hospital discharge figures, obtained by BBC Scotland, shows the individual care homes that took in untested and Covid positive patients.
The data shows 752 homes received untested patients between March 1 and April 21, 2020, and 75 homes allowed in at least one patient who had tested positive and who had never received a negative test prior to discharge.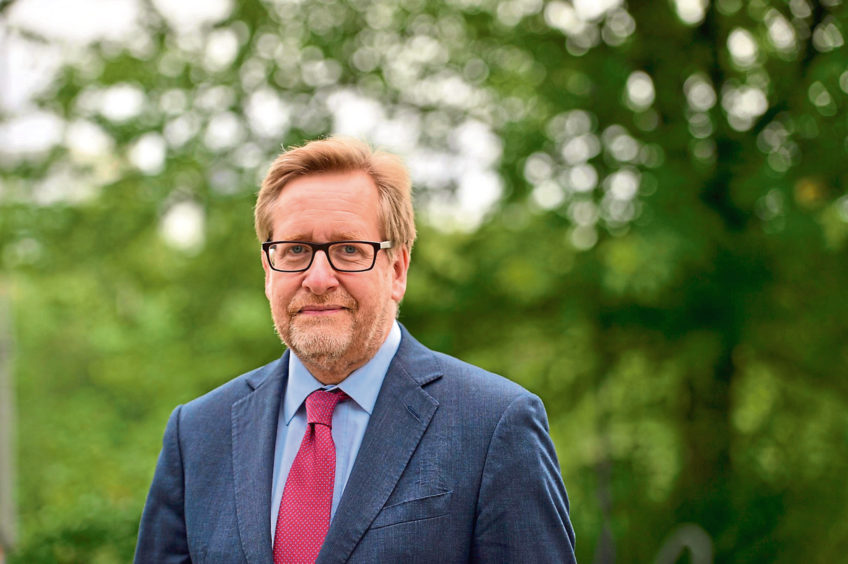 Dr Donald Macaskill, chief executive of Scottish Care, a membership organisation for Scotland's private sector care homes, said: "Whilst this does not offer new data it does indicate the extent to which hospital discharge resulted in specific transfers to particular care homes. What it does not show is the relationship between any specific admission and any outbreak should one have occurred in a particular home."
Macaskill has called on the Scottish Government to carry out further research into the link between hospital discharges and outbreaks.
The Scottish Government said: "Public engagement on the establishment of a public inquiry into the handling of coronavirus in Scotland has now closed and all responses will be considered very carefully. We will continue to listen to those affected by Covid-19, including bereaved families, on what they wish the public inquiry to focus on.
"Feedback on the draft aims and principles will inform the terms of reference to be agreed between ministers and the chair, once they have been appointed, ahead of the inquiry's establishment later this year."
Ministers should be in court for this. Saying sorry doesn't cut it

– Grieving son Rodney Laing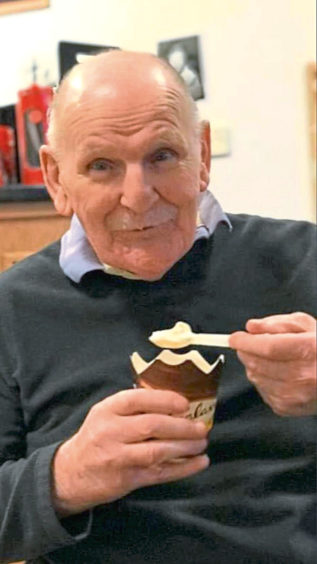 Rodger Laing died from Covid-19 in a care home which took in five hospital patients who had tested positive for the virus.
According to figures obtained by the BBC, Drummond Grange in Lasswade, Midlothian admitted a total of 23 hospital patients in the weeks before his death in May 2020.
Mr Laing, who was 80 and had Alzheimer's, developed a cough and high temperature and a test confirmed he was positive a few days before he died.
His son, Rodney Laing, believes it is likely the outbreak which claimed his father's life was caused by the admission of Covid-positive hospital patients.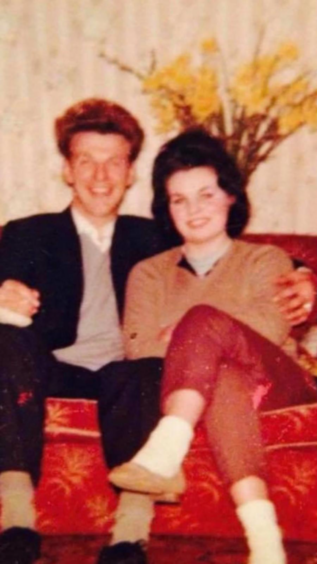 He said: "That was the worst decision government ministers could ever have made. What happened to all those innocent people like my dad was catastrophic. Ministers should be in court for this. If we make a mistake that leads to somebody dying, we have to go to court. Saying sorry doesn't cut it."
Drummond Grange operators Barchester previously offered condolences to the family of Mr Laing and insisted the home followed government guidance and protocol at all times.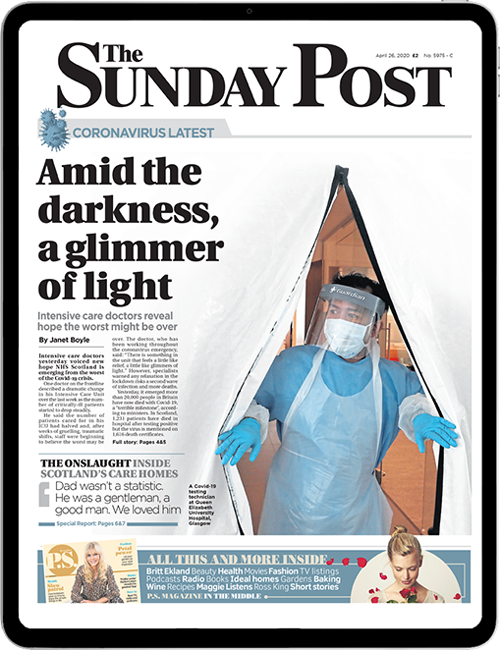 Enjoy the convenience of having The Sunday Post delivered as a digital ePaper straight to your smartphone, tablet or computer.
Subscribe for only £5.49 a month and enjoy all the benefits of the printed paper as a digital replica.
Subscribe