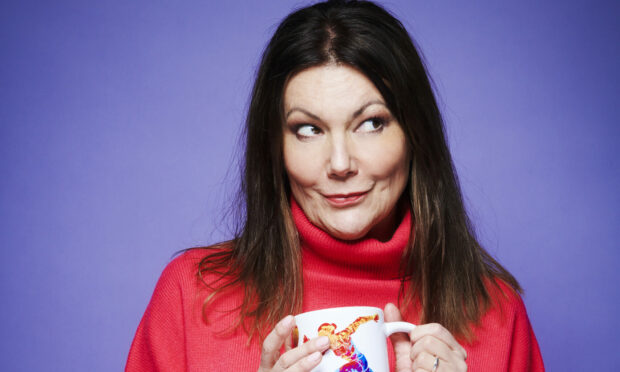 Actor and comedian Fiona Allen chats stand-up, a possible Smack The Pony revival, and passive-aggressive school mums.
You're a successful actor and voiceover artist, so what made you try stand-up?
I woke up one morning and decided I wanted to do it. I told myself it was for younger people but the thought wouldn't go away, so I went on the open mic circuit and loved it. I realised it wasn't just for 20-somethings; there were people my age and older doing it. I watched an 86-year-old New York lady kill it.
What do you talk about in the show?
There's no agenda, I'm not trying to be anything I'm not. It's scattergun, because that's how my brain is and it's how I live. I chat about things like passive-aggressive school mums. No one warns you about that before you're flung into it. I've never been so miserable in a school playground – it's forced socialising. There are always a couple who are horrible to other parents and I call it out.
You're coming to the Fringe. Do you know what to expect in Edinburgh?
My son did little plays with his school there, so I'd go up and support him, and I did a line in a play once when I was 18, but I never thought I'd go there with a show I'd written. I do know what it's like – it's complete chaos and I've never seen so many people wandering the streets, but I love it.
Do you wish you'd done stand-up when you were starting out?
I think back to my 20s and I would be dreadful because I would have nothing to talk about. I think there's a certain time when you feel you can say something, and for me it's now. I was at a gig one night waiting to go on and another act, a guy about 27, said to me: "You've done alright, you've got awards, why don't you move over and let the rest of us come through?" It took my breath away and I could feel the red mist. I told him to remember what he'd just said when he was my age. What did he want me to do – sit at home?
Do you hope to balance acting, voiceovers and stand-up work going forward?
I have to fit them in when I can. Before lockdown, I was doing EastEnders and I was also doing open mic spots at night. I thought it was only five minutes on stage, but there's the waiting around and all the driving to and from the venue, and I was knackered, so I can't act during the day and do a show in the evening.
You starred and co-wrote the Emmy- and Bafta-winning Smack The Pony. What are your memories of the show?
I had so much fun coming in with characters and voices – I loved all that. I think it has dated so well. When I go into the comedy clubs, people tell me they love it and that it's still relevant.
Is there any truth in the rumours of it making a comeback?
We have been chatting. I think it would be fab, but we're only talking just now.
What have been some of your other favourite acting jobs?
I enjoyed Poirot, which was a different one for me. I liked being a psychologist on In Deep, which was interesting. I always learn in roles like that. I don't learn quite so much on the soaps. I usually end up blackmailing or kidnapping someone on those! One lesson I did learn was on Death In Paradise, where I chose a white nylon suit to wear and then filmed in 45-degree heat. I thought I was going to faint with every line I delivered. Something I've really liked is the fact I have never had an issue of working while being pregnant or as a mum of three. When they were little, I brought my babies to interviews, and my son was on a film set. I've had growth spurts in my pregnancies while filming, and I've never been made to feel uncomfortable. Someone got annoyed with me once because I disagreed when they said I must have found it difficult as a woman in my job. It's something I've felt lovely about and I enjoy the freedom. I also enjoy the freedom of stand-up and I'm having fun.
---
Fiona Allen: On The Run, Pleasance Courtyard – Upstairs, Edinburgh, Aug 2nd-20th, 4.15pm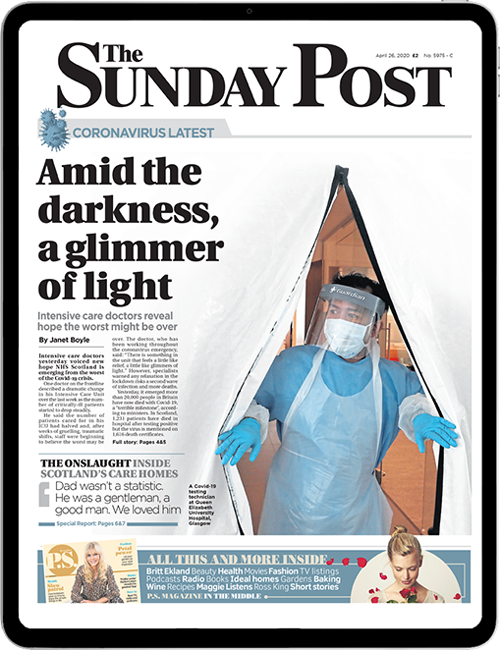 Enjoy the convenience of having The Sunday Post delivered as a digital ePaper straight to your smartphone, tablet or computer.
Subscribe for only £5.49 a month and enjoy all the benefits of the printed paper as a digital replica.
Subscribe