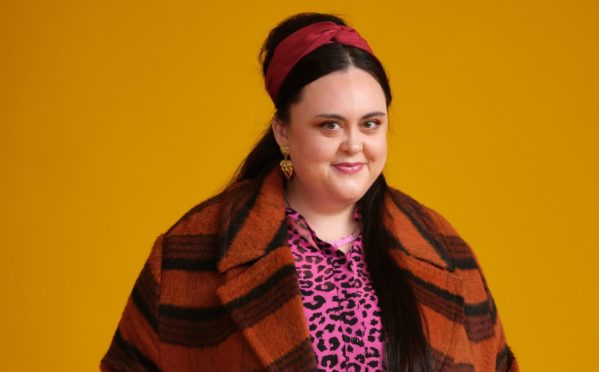 Fire up social media on your phone and within moments you're free to interact with a world full of people. Holiday photos from your cousin in New Zealand? Click like!
Your pal's video of a Yorkshire terrier that sounds like Brian Blessed? Hit retweet! Don't like the way someone looks? Tell them to lose some weight!
Hang on, that last one is probably a bit rude. You wouldn't wander up to a stranger in the street and casually advise them to give the sweeties a miss, not unless you were desperately craving a sore face.
Yet that kindly advice is precisely what someone like Sharon Rooney is offered when she logs into sites such as Instagram.
Sharon, who starred in Disney's recent live action Dumbo remake, E4's My Mad Fat Diary and hit sitcom Two Doors Down has endured her fair share of trolling.
"It's the unsolicited medical advice I enjoy," she laughed. "Telling me not to eat jellybeans. Thanks!
"I learned quite quickly people will pick apart anything. They will find something. Even if I was five sizes smaller, someone will tell me I looked better before. You'll never please everyone.
"There's a lovely mute button now. If someone writes something rude I just quietly say 'Shhh' to them.
"With My Mad Fat Diary I'm already saying, 'Hello, I am fat human'. What can they say?
"I have eyes, I know what I look like and I'm fine with that. Sorry if you're not. I'm doing OK, so please don't worry about me."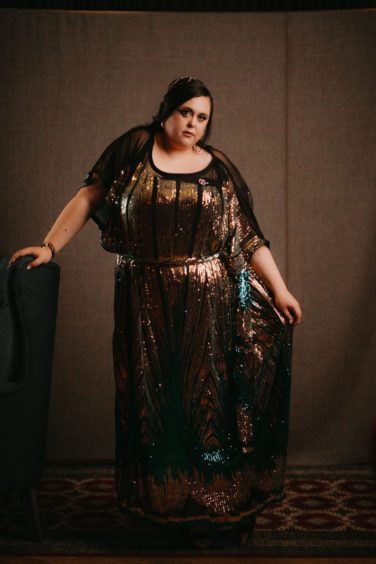 Sharon, 32, is doing more than OK though, which you'll see if you tune into new ITV drama Finding Alice tonight.
She stars opposite Keeley Hawes and it's a role that saw Sharon cross the Bodyguard star's name off a special list.
"I'll let you into a secret. Every actor has a dream list of people they'd love to work with and Keeley was on mine," she said.
"I told Keeley. She just rolled her eyes and told me to shut up.
"Why would you not want to work with her? She's fantastic in everything she does.
"Keeley's everything I thought she would be. Whe's one of a kind. A special human being. Look, Keeley's not paying me to say this! Maybe she should…?"
Praising a colleague is, of course, second nature to an actor. There's a reason they call them luvvies; plus you don't want to end up working with someone you've bad-mouthed on a project in a year's time, do you?
This isn't merely empty platitudes for a thespian pal. Sharon's praise is warm, generous and genuine. It's how she herself comes across, along with a dash of wry humour.
Perhaps it's the influence of her late granny, who Sharon describes as her soulmate.
"This sounds so cheesy but she truly was," she added. "You know you get one human who you just chime with? I just loved her. We were two old souls.
"She taught me so much. I think grannies have that magic where they teach you to deal with life after they're gone. I just enjoyed every minute I had with her."
The pain and sadness we've all experienced over the past year, along with the forced holiday she's had to take with being locked down, has let Sharon think about the grief she felt when her gran died.
"Even if you're preparing for a death I don't think it's any easier than if it's unexpected," she said.
"When it is unexpected, like the way Harry dies in Finding Alice, you're left reeling from it for so long before you can take in what's happened.
"With Nicola, the character I play, the initial shock has happened. Her big brother has died. So how do you move forward? Grief itself is such a complicated thing. There's no guide book. When you feel sad, you feel sad.
"Grief sneaks up on you. You think you're fine then it appears with a 'Hiya!'
"I still get it. I'll think I can't wait to show my gran something before going, 'Oh yeah'.
"My gran spoke about it before she died. We were talking about how thinking of someone after they've died is like ringing a bell for them.
"She said, 'Don't think of me too much, hen – I'll get no rest.'"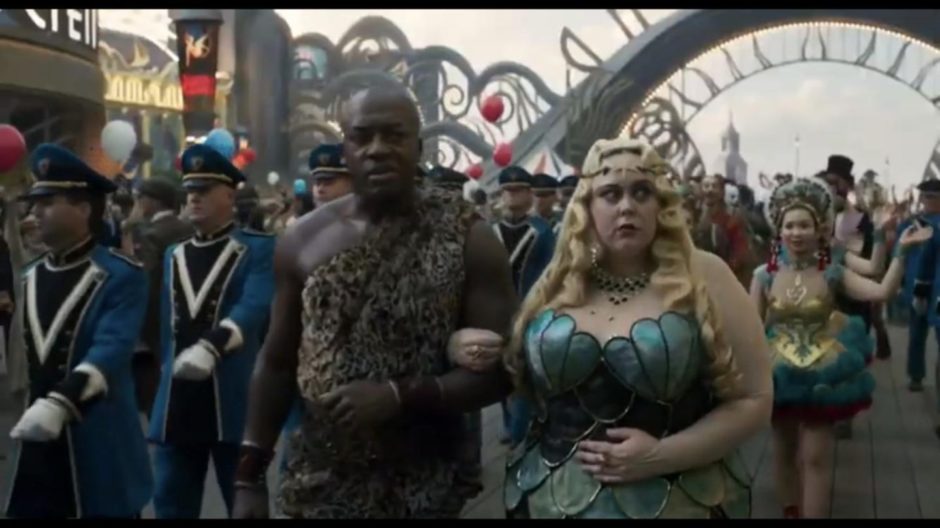 Happily, Sharon brought her sardonic and garrulous Glaswegian spirit to the set of Dumbo, in which Sharon appeared alongside Hollywood legend Danny DeVito.
"You forget they're still humans, which is easy to do when you're standing in front of Danny DeVito. All I could think was that this was Danny DeVito. Has anyone told him?
"You just talk on set. Gab, gab, gab. That's all we did. I was shouting over to Tim to ask for two minutes so Danny could finish his story.
"That's Tim Burton, by the way. Listen to me, I just call him Tim now."
Casting for a Disney blockbuster like Dumbo was straightforward, although it did come with an ironclad ban from telling her friends about the project until it was announced.
My Mad Fat Diary focused on the plus-sized character Sharon played but, since then, the roles she's taken don't normally specify anything about her character's weight.
"A lot of parts I go for don't say the character must be plus-size or look a certain way," she said.
"I've only been doing this for eight years or so but for me it's never been an issue but I know for some it has been.
"It's about owning who you are. I realise that's difficult because of social media. What I try to do is take jobs with people who are authentic characters.
"If it does specify a plus-size actor then my response is to ask why. Let's investigate this.
"These days – well, before the pandemic – I would go to auditions and the room would be filled with so many different people, which I love. The room isn't filled with girls who all look the same.
"And I love seeing a role that I didn't get go to someone completely different to me. Well, I don't love it because then I've not got the role, but it's still nice to see."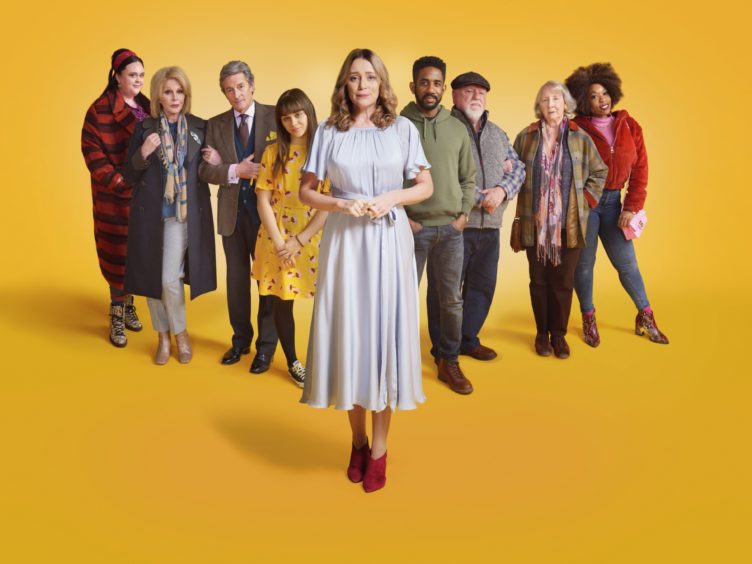 A closeness with her other granny (the pair are bubbled up) has developed during the lockdowns of the past year, from which Sharon has taken heart.
Other than that she's been enjoying her break ahead of Finding Alice's release, as well as browsing social media.
Although these days she's a lot wiser in how she does it; retaining the enjoyment with the help of that handy mute button.
"I used to follow every celebrity and every celebrity magazine," added Sharon. "But it just made me doubt myself. I'd go to post a video then I'd wonder if I should put more make-up on first.
"I've stopped doing that. On Twitter these days I post videos where I've just woken up.
"I mean if you do post a video where you look great and have all your make-up on, then great, but I don't know how you do it! I look forward to my no-make-up days.
"Oh you should see the state of me. I live in loungewear now. I put on jeans the other day. What are these things? What is this material we wear? These are awful!"
Finally, some feedback with which we can all agree.
---
Finding Alice, tonight, ITV, 9pm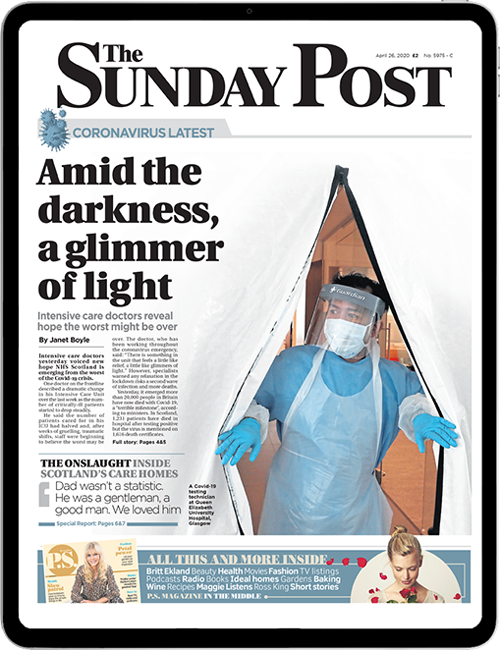 Enjoy the convenience of having The Sunday Post delivered as a digital ePaper straight to your smartphone, tablet or computer.
Subscribe for only £5.49 a month and enjoy all the benefits of the printed paper as a digital replica.
Subscribe