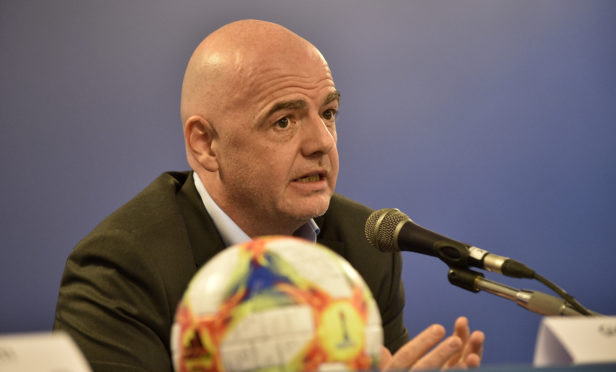 FIFA president Gianni Infantino has urged Scottish football chiefs, and the country's top clubs, to thrash out a financial deal to fund the introduction of VAR as soon as possible.
World football's most powerful man was speaking after the International Football Association Board's annual meeting in Aberdeen, where changes to the game's rules were rubber-stamped.
Infantino admits to being initially sceptical about the benefit of video technology, but he is now a passionate convert for something that has already been successfully trialled in 70 countries around the globe.
SFA chief executive Ian Maxwell insists the technology is still a long way from being introduced here, but Infantino sees no need for a lengthy delay.
He said: "You don't need the World Cup set-up with an average of 42 cameras.
"It is certainly feasible to introduce it in Scotland if there is a wish by the SFA and the clubs to use it.
"I think the most appropriate way forward is for the SFA, the league and the clubs to sit together and to find the best way to finance it.
"It is something positive for the game, and the fact everyone is coming on board with VAR shows it is positive.
"It should be easy to sit together and find the best way forward to cover the costs.
"We have to remember that the football authorities' focus has to be to develop the game, so some sort of compromise should be found."
Only Aberdeen and Hearts have declared a willingness to contribute financially towards its introduction.
Maxwell said: "There is a big process to train the referees to understand it and use it effectively. It's not a quick fix.
"There are no benefits to trying to do it quickly.
"IFAB would let us do it quickly and wouldn't sign it off until they're confident that we, as an association, could do so. It will take time, but it's definitely a move in the right direction."
Meanwhile new definitions of what constitutes handball will start next season.
Goals scored or created with the aid of a hand or arm, even if accidental, will be disallowed.
In other changes, substitutes will have to leave the pitch at the nearest goalline or touchline instead of walking to their technical area to cut down timewasting.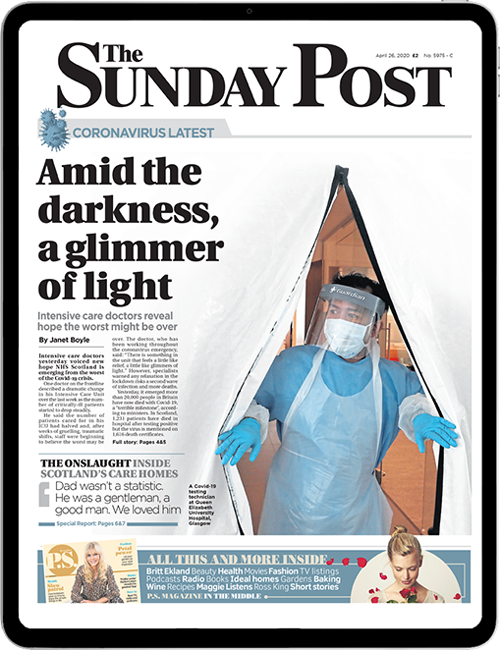 Enjoy the convenience of having The Sunday Post delivered as a digital ePaper straight to your smartphone, tablet or computer.
Subscribe for only £5.49 a month and enjoy all the benefits of the printed paper as a digital replica.
Subscribe