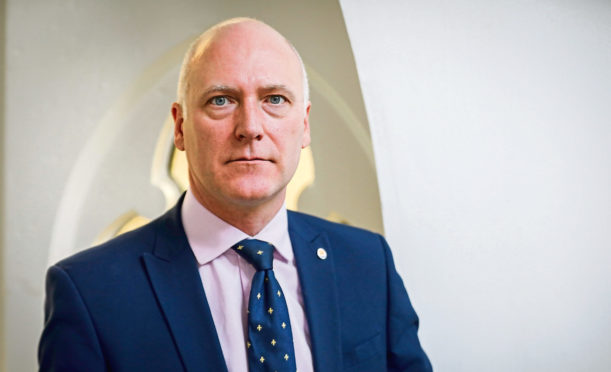 Ministers have been accused of "thoroughly shabby politics" after two drugs summits were scheduled a day apart.
Scottish ministers have clashed with their Westminster counterparts over a lack of consultation before it was announced a UK Drugs Summit would be held at the SEC on February 27.
A second conference is also being hosted at the same venue on February 26 by the Scottish Government and Glasgow City Council. It had originally been scheduled for March 12.
Critics have now accused the two administrations of cynicism at a time when drugs deaths are at an all-time high. There were 1,187 drugs-related deaths in Scotland in 2018, an increase of 27% on the previous year.
Paul Sweeney, former Labour MP for Glasgow North East, campaigned to reduce the number of fatalities.
He said: "The governments in Scotland and Westminster are fiddling while Rome burns. The key thing for me is having experienced the back and forth on drugs issues at Westminster what has been really frustrating is seeing the number of drug deaths increase but a failure to take responsibility from various parties in government. That's at Scottish and UK level. We've seen a failure of the Tories to accept that the 1971 Misuse of Drugs Act is completely not fit for purpose any more. But also there's been a total failure to recognise that the Scottish Government have massively cut addiction services in the last 10 years. It's been cuts to addiction services, a collapse in rehabilitation facilities."
Last week Scotland's minister for public health Joe FitzPatrick criticised Westminster for excluding people with real-life experience of drug abuse from its summit.
Public Health Minister Joe FitzPatrick said: "What Scotland faces in terms of drug deaths is nothing short of a public health emergency. The UK event, while welcome, does not have the voices of people with lived experience in Scotland at its heart. We've pressed the UK Government to extend their event to accommodate this, but this has not yet been forthcoming.
"At the Scottish event we will discuss recommendations of recent reports."
The UK government said: "Only by working together can we tackle the tragedy of drug deaths."
---
The Sunday Post View: Flag-planting and posturing will not save a single life
Brad Pitt gave one of the better speeches at last week's Oscars, which is to say his was one of the shorter speeches at the Dolby Theatre. Some of the winners might still, in fact, be on stage thanking their stylists, saving the planet or both.
Anyway, Brad, in a nod to Once Upon A Time In Hollywood, the movie he starred in, which reimagines an alternative history for the murderous Manson Family, suggested director Quentin Tarantino might want to make a film about the failed impeachment of Donald Trump where "in the end, the adults do the right thing."
It can only be hoped that Mr Tarantino might one day make a film about the unfolding horror of Scotland's drug problem, because the opportunities for adults to do the right thing have come and gone, year after year, decade after decade, death after needless death.
Last week, we learned that after some noses, possibly ministerial noses, were put out of joint by the Westminster government intending to stage a drug summit in Glasgow, Scotland's experts are now going to hold their own the day before.
It seems a petty, rather pathetic decision and begs the question, was there an adult in the room when it was taken? Scotland's addicts and their desperate families deserve an awful lot more than this pantomime of point-scoring, flag-planting and ego. Scottish public health minister Joe FitzPatrick was apparently so concerned that addicts and their families would not be heard at the summit arranged by the UK Government on February 27 that the Scottish Government and Glasgow City Council simply have to stage their own event 24 hours earlier.
Sharon Brand, the co-founder of support group Recovery Dundee, spoke for many when she voiced frustration at the "cynical" political manoeuvring between London and Edinburgh, adding: "A lot of time has been wasted and continues to be wasted."
Whatever the worth of these talks and, given how much talking has already been done, that must be questionable, the timing reeks of gimmickry, scoring points in a game most normal people know nothing of and care about even less. Every decent-minded Scot is dismayed by the everyday toll in our towns and cities as addicts lose their lives while the dismal mountain of warm words, discussion papers and talking-shops climbs ever higher.
If another day of discussion in Glasgow is the answer then Mr FitzPatrick is asking the wrong question. In fact, it seems unlikely that he, his advisers, and the legion of experts attending the never-ending round of conferences, at home and abroad, even know where to find the right question.
Of course, there is a time for talk but, far more importantly, there is a time for action. It is not easy to intervene in the chaotic, dysfunctional lives of addicts. It is difficult to provide effective care, support, and guidance to steer them into safer waters. It will demand the strongest leadership, absolute rigour and proper resources.
It is a difficult, demanding job. It is, in short, as Brad Pitt might say, a job for adults. It's time we found some.