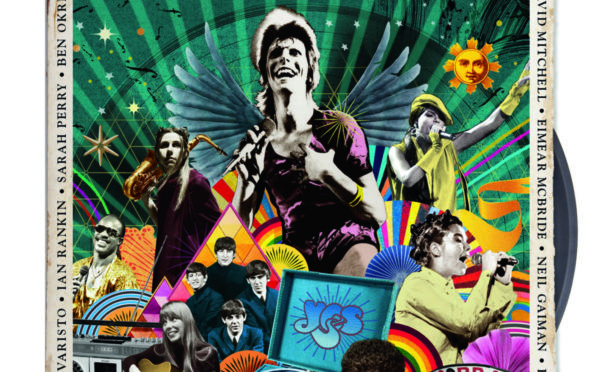 Friends and family can come and go but a favourite album is forever.
A new anthology of writers on their favourite albums, edited by Tom Gatti, spans genres and time but each shares the same potential to transform lives.
Here, Gatti and a selection of Scottish writers explain how and why.
---
Abbey Road is more than the sum of its parts; it demands to be heard the way it was intended.

– By Tom Gatti, deputy editor of the New Statesman. and editor of Long Players: Writers On The Albums That Shaped Them
We are not ready to say goodbye to the long player. In fact, for many, the opposite is true. Tired of the hyper-convenient but oddly unsatisfying experience offered by streaming platforms, listeners are returning to the album as an unbroken artwork: something with an emotional and sonic arc, to be played from start to finish without interruption.
You might recall the thrill of the concerts in the 2000s in which artists from Brian Wilson to Sonic Youth would perform an LP in its entirety, or you might have joined Tim Burgess's lockdown album listening parties on Twitter.
You might, in a moment of nostalgia, simply have dusted off an old disc. But whether it's communal or solitary, via a vintage turntable or a smartphone, there is something revelatory about rescuing your favourite songs from the algorithm and placing them back where they belong.
Here Comes The Sun is an exceedingly pretty song – and the Beatles' most played track on Spotify. But it undergoes a strange alchemy when heard between the abruptly curtailed white noise of I Want You (She's So Heavy) and the eight-miles high harpsichord and harmonies of Because.
Abbey Road is more than the sum of its parts; it demands to be heard the way it was intended. All great albums do.
Tom Gatti is deputy editor of the New Statesman. and editor of Long Players: Writers On The Albums That Shaped Them, from Bloomsbury
---
Lux and Ivy's big, brash, funny, sexy masterpiece came out on Valentine's Day. I'll love it forever

by Euan McColm, political commentator, Fat Cops guitarist and vinyl enthusiast
Favourite album: The Cramps – A Date With Elvis
The third studio album by The Cramps, released in the UK in 1986. The title is a salute to A Date With Elvis, 1959, the eighth album by Elvis Presley.
---
Given my deep, abiding love for it, it seems apt that my favourite album was released on Valentine's Day.
A Date With Elvis by The Cramps hit the shops on February 14, 1986 and, thanks to my decision to bunk off school in order to get my copy, it was on in my bedroom before tea-time.
The intervening 35-years have done nothing to diminish the thrill I feel each time I drop the needle on it. It's a big, brash, funny, sexy record and if you don't believe me, just check out some of the song titles: How Far Can Too Far Go; Cornfed Dames; What's Inside A Girl?. It's a day-glo splurge, a multicoloured explosion of howling guitars and lyrics that leave little to the imagination.
At the heart of The Cramps was a husband-and-wife duo. He was Erick and she Kristy when they met almost 50 years ago. By the time their band released its first record in 1978, he was the singer Lux Interior and she the guitar heroine, Poison Ivy Rorschach.
And, just as they had reinvented themselves in order to make this music, perhaps I could reinvent myself by listening to it. I was an awkward, suburban 16-year-old and here was a record that swaggered in a way I couldn't. For as long as the record lasted, at least, I could be someone else.
Listening to the record as I write this, it occurs to me that its powers have transformed over the decades. Where once it transported me into an alternative reality which was more exciting than my own, now it's a time machine, taking me back to the excitement of youth with all its possibilities.
A Date With Elvis is one of around 4,000 albums that I've gathered over the past 41 years. On the shelves in our front room are the first album I bought – a K-Tel compilation from 1980 called Mounting Excitement, which includes tracks by Roxy Music, UB40, and Bad Manners – and my most recent purchase, the soundtrack to the TV drama ZeroZeroZero by Mogwai.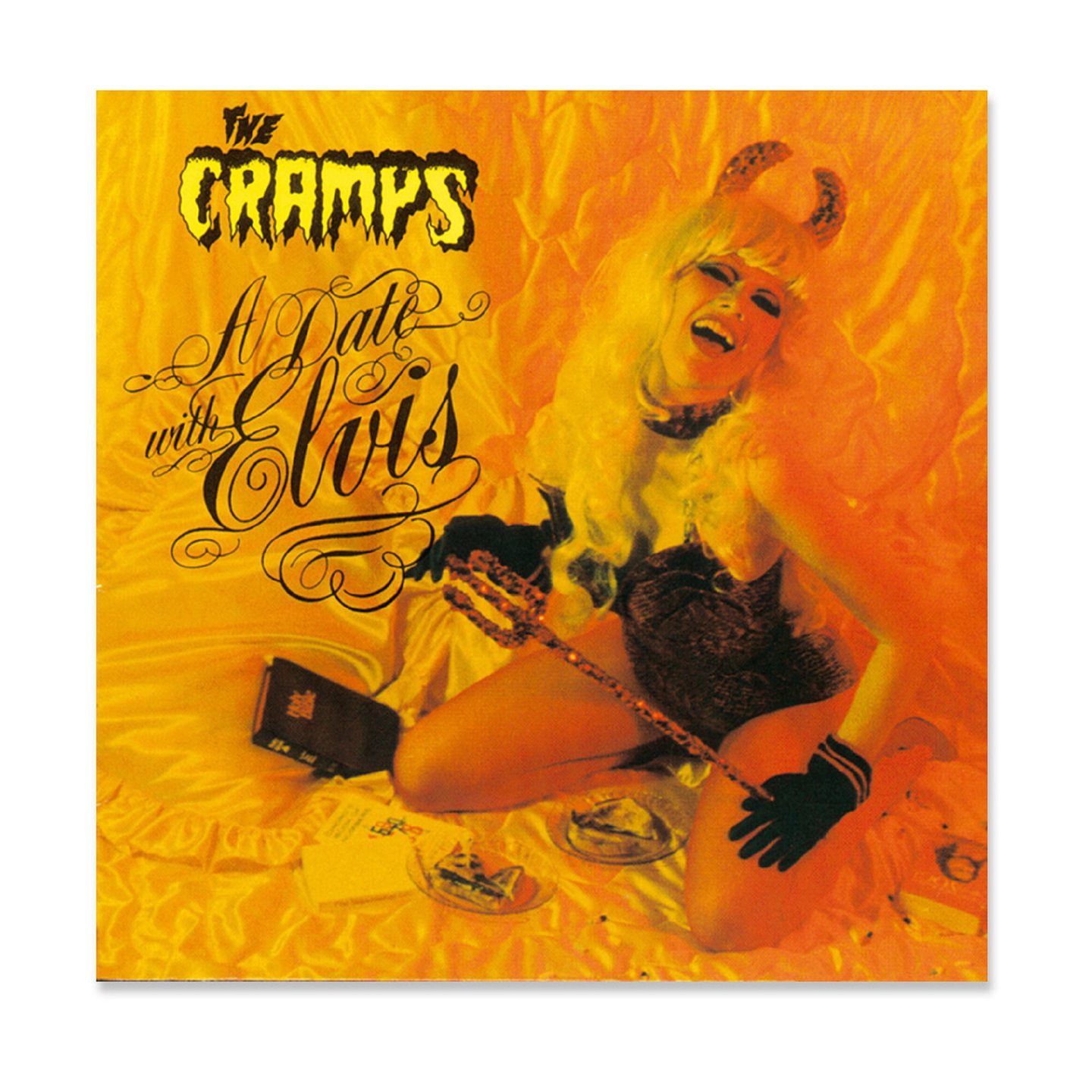 In between there are all sort of gems, records I love for the music they contain and the stories they tell me. There's the copy of A Hard Day's Night by The Beatles that my mother received as a 21st birthday present and the Neil Diamond compilation that my father used to play obsessively every weekend. There's the Charlie Mingus album tracked down by my fiancee to replace a copy I'd sold when needs dictated, the white label test-pressing of Kraftwerk's Radioactivity, a gift on my latest birthday, and there's even an album by a band, Fat Cops, in which I play guitar.
The rise of downloading changed the way we listen to music. The days when, if you wanted to own a particular track, you had no choice but to buy the album have long gone. Why shell out £20 for a vinyl record when you can download your favourite track for less than a quid or stream it for free?
There's a lot of chatter about the vinyl revival these days but consider this: The biggest selling vinyl record in 2019 was Liam Gallagher's Why Me? Why Not? which shifted 29,000 copies. Back in 1994, Gallagher's band Oasis sold 269,000 copies of their debut album Definitely Maybe in the first week after release.
But for some of us, the album endures.
One of my greatest pleasures is a trip to my favourite record shop, Monorail Music in Glasgow, where the staff, including one Stephen McRobbie of The Pastels, whose 1987 album Up For A Bit is another of my desert island discs, always seem to know exactly what I'll like.
And so, my shelves are now home to albums of Japanese psychedelia, German techno, and Ethiopian jazz, a world of strange, beautiful records that unquestionably improve the quality of my life. If you want to know how dangerous a clued-up record shop can be, let me tell you that – thanks to the good people of Monorail – I now own 39 albums by the French musician Pascal Comelade. Every one absolutely essential, of course.
It is important, I think, for fans to find like-minded souls. This spares others from having to bear us banging on about the circumstances in which this record was recorded or how that sleeve had to be changed at the 11th hour. Not everyone, I have learned, cares it is now possible to buy A Date With Elvis on orange, yellow or purple vinyl. But this stuff matters. Honestly.
When Lux Interior died in 2009, I felt a real sense of loss. How could I not? After all, the records he and Ivy made over a 30-year career are absolutely embedded in my psyche.
But his spirit lives on in great albums such as A Date With Elvis, a work of art of which I will never grow weary.
---
Mum liked it, a mark against, but I kept listening and it kept growing

by Ian Rankin, author of Rebus novels
Favourite album: John Martyn – Solid Air
The fourth studio album by folk singer-songwriter John Martyn, released in February 1973 by Island Records, is considered a classic and was recorded in just eight days.
---
My favourite album is not set in stone: it changes every week or maybe every month. Having said that, give me an album at a certain age and it is mine for life, as Miss Jean Brodie might have said. So I'll settle for Solid Air.
I was not a shoo-in as a John Martyn fan. I was 17 and liked Status Quo and Alex Harvey. When punk came along I would embrace it. A school pal called John Scott played me Solid Air, but I wasn't hooked. I could hear jazz and folk and soul. Anathema to me at the time. But John knew his music so this had to be good, didn't it?
I duly bought the vinyl and started listening. My mum almost liked it – another mark against it – but I kept listening. It grew on me. And kept growing.
What's so special about Solid Air? Great musicianship, Martyn's voice – that of a whisky-soaked angel – and songs that defy categorisation. There are simple-sounding toe-tappers, extended improvisations, meditations on love, sin and death.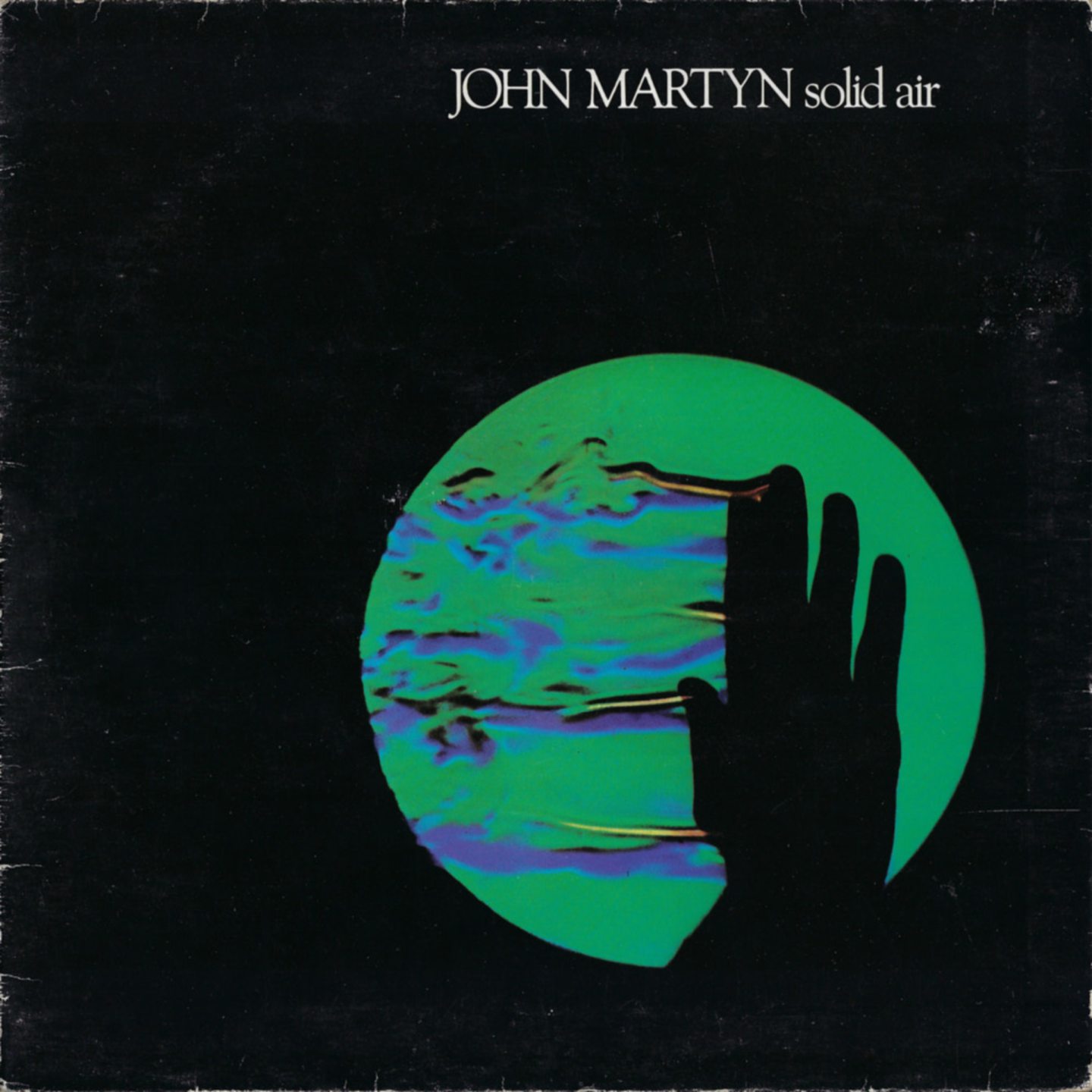 The title track is Martyn's commemoration of his friend Nick Drake, while May You Never is the song most people know.
And then there's the raucous updated blues of I'd Rather Be the Devil – a title so good I later borrowed it for a novel.
Punk came and went but Solid Air was still there. I became a student, then a PhD student, then a husband. Kids arrived. I moved houses and countries. Each time, when we moved, the first album on the turntable was Solid Air. It separates good sound systems from bad. And suddenly I'm a successful novelist and I've been invited on to Desert Island Discs (one of the last recordings Sue Lawley did). So I'm in London.
The one song I can't live without is Solid Air. I'm going to say that on air. Beforehand, I'm having lunch with my agent. And Martyn is with some mates at a nearby bottle-strewn table. And I can't go and talk to him. My one and only chance and I blow it. Oh well.
The song and the album remain the same, unchanged by circumstance and time.
---
Turn the tables, decades lost and found, going round and round

by Ali Smith, Novelist, playwright, and academic
Favourite album: Joni Mitchell – Blue
The fourth studio album by Canadian singer-songwriter Joni Mitchell came out in June, 1971. It was entirely written and produced by Mitchell.
---
Trying to choose one album about which to write this piece has made a week-long mutiny happen inside my head: now that I sit down to write it, Court And Spark and Blue by Joni Mitchell are already swinging boho punches at each other about which matters more; Kate and Anna McGarrigle's first album is giving me a sidelong witty French-Canadian look and surround-sounding the gorgeous unearthly harmony of the end of Heart Like A Wheel at me so I'll know I couldn't ever choose to leave it on a sideline; then Elvis Costello's My Aim Is True, pointing right at me and shouting my name; Rickie Lee Jones's first album turning away shrugging like it always knew it was too cool for me anyway; and look at my young self waiting to see what her older self will say about what Cat Stevens's Tea For The Tillerman and Teaser And The Firecat have come to mean in the shifts of time.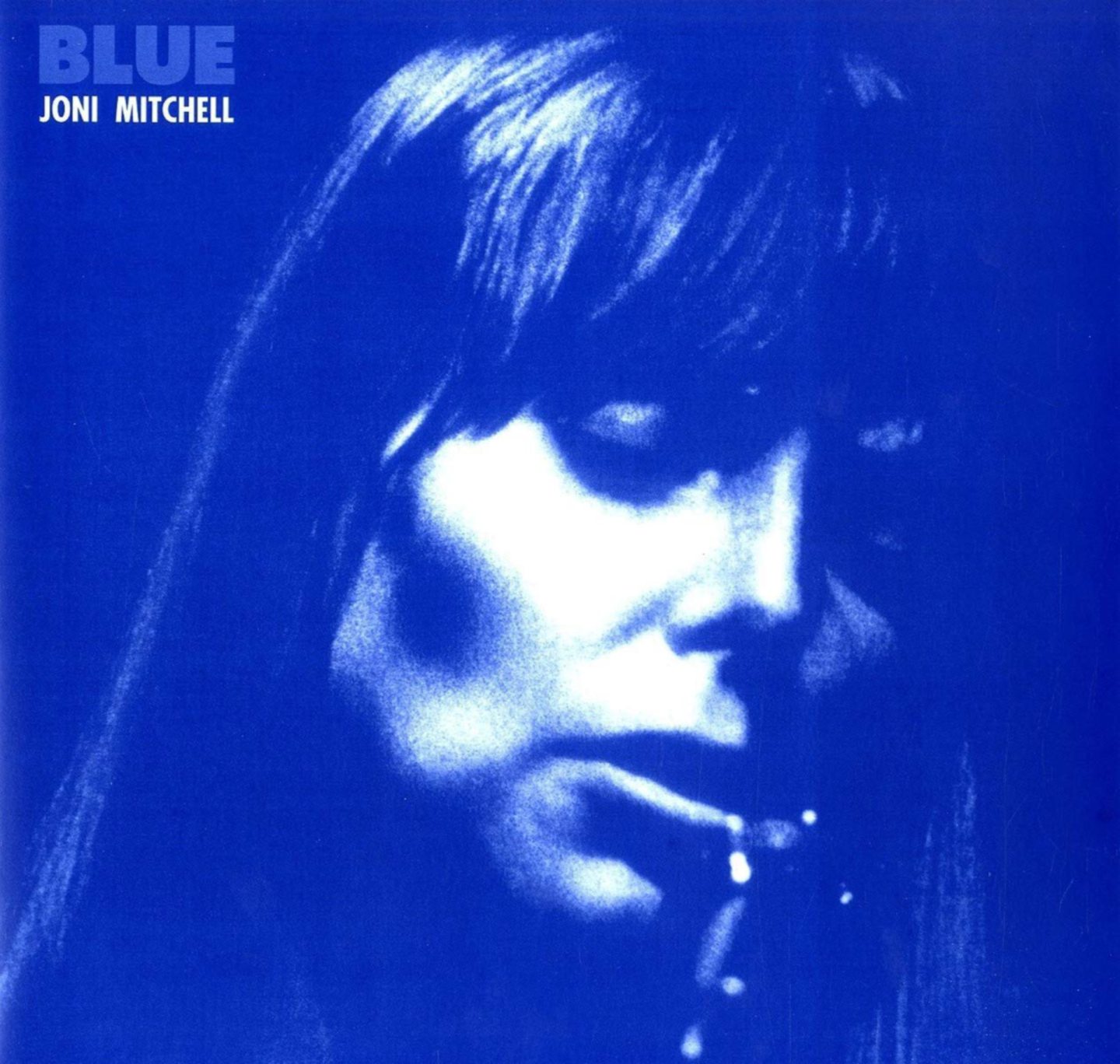 And, on my way home to write this, I pass a busker playing I Am A Rock and in come Simon & Garfunkel, all tragedy and adolescence.
Then there's Nina Simone's Black Gold and my older brothers and sisters all coming up the stairs to hear what I was playing; and Pillows & Prayers, the Cherry Red compilation where I first heard Tracey Thorn and Ben Watt and ordered their solo albums at the Other Record Shop in a state of real excitement, and what about the excitement of hearing they'd teamed up? Eden, all cool horns and keys and undercurrents, a new kind of cosmopolitan, the sound of young adulthood, alongside Orange Juice's You Can't Hide Your Love Forever.
This is the sound of happiness.
And now, Nick Drake's Pink Moon looming, melancholy, true. Which will you go for? Which will you love the best?
They're all playing at once. Turn the tables. That's my whole week gone, and the best part of four decades lost and found, going round and round.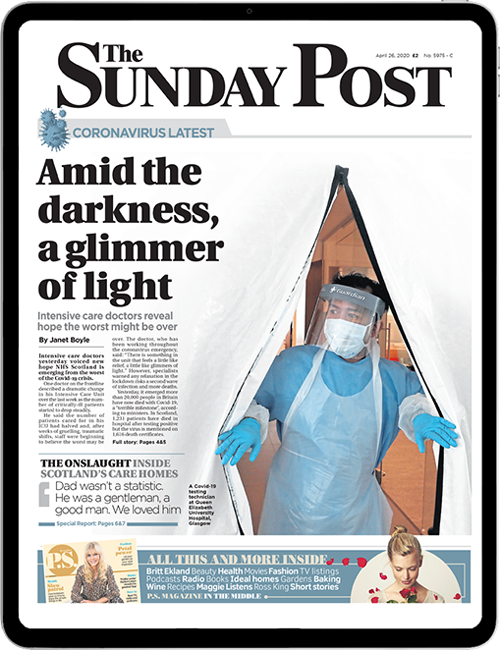 Enjoy the convenience of having The Sunday Post delivered as a digital ePaper straight to your smartphone, tablet or computer.
Subscribe for only £5.49 a month and enjoy all the benefits of the printed paper as a digital replica.
Subscribe