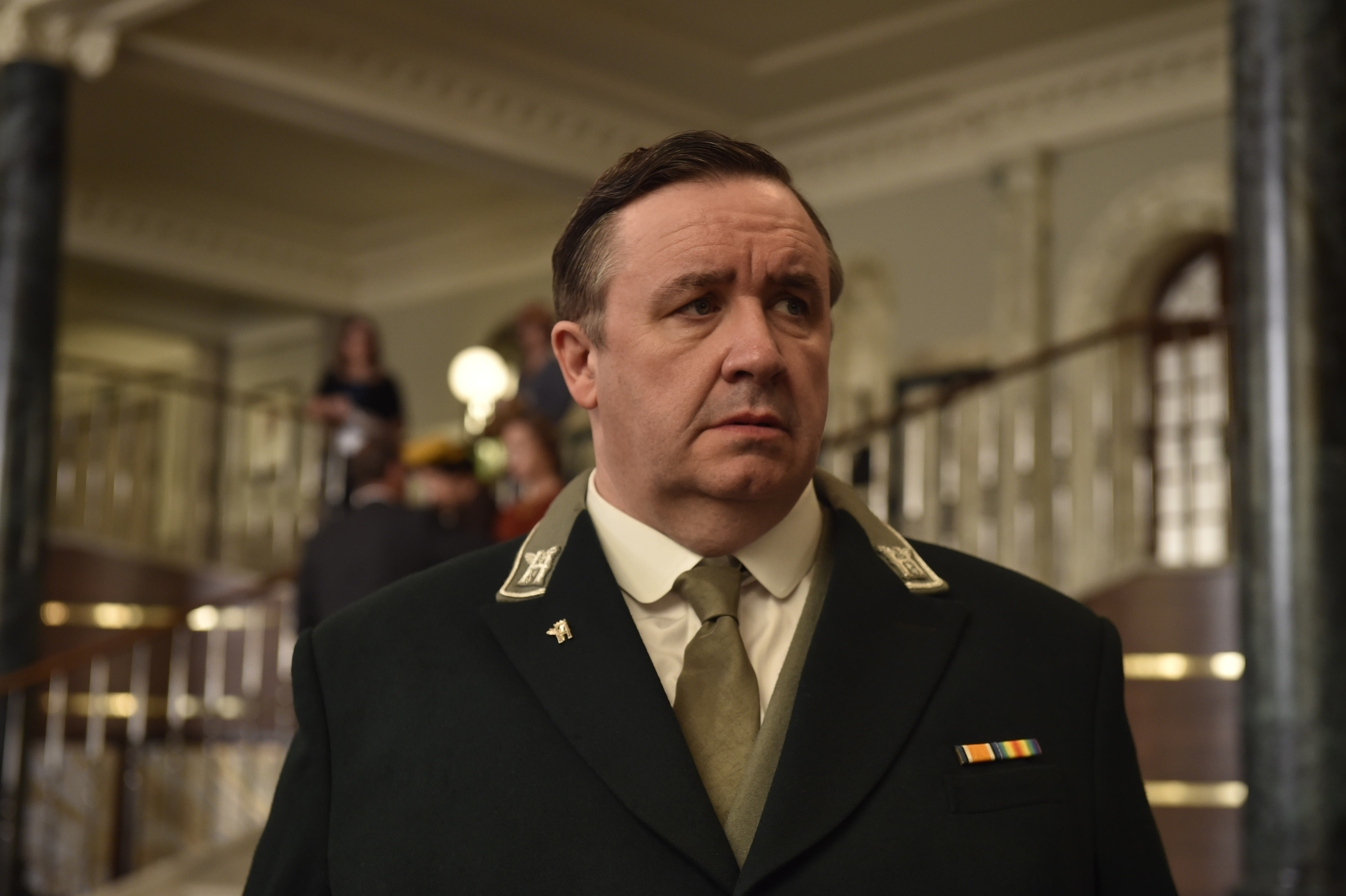 THE Halcyon is ITV's latest period drama but star Mark Benton had his own trip down memory lane.
His mum is from Ayrshire and he told iN10 how he used a recent break to revisit the past.
"She was from the Saltcoats/Stevenston area before she moved to Middlesbrough," explains Mark, 51.
"I used wee scant bits of information to piece together the address where she grew up, which was lovely.
"She'd said it was by a railway line and, with a bit of detective work, I rooted around and managed to find it.
"It was a really nice experience."
Mark plays concierge Dennis Feldman, the go-to-guy who knows everyone and everything, in ITV's eight-part drama set in a plush London hotel during the Second World War.
"The interesting thing is that he's the link to the black market," he explains.
"If the chefs need geese or anything else they can't get hold of, then he'll go and source it from one of his dodgy contacts.
"It's a nice twist to the character. He's all for the hotel and he's all for the manager Richard Garland (played by Steven Mackintosh)."
Kara Tointon and Olivia Williams also star in the dark, sexy drama that's been touted as the new Downton Abbey.
And while not having a pop at that, Mark reckons it's different to other shows.
"I think there's actually a very modern feel to it. It's very fast-paced.
"I think some period dramas can be quite boring and the lovely thing about The Halcyon is that it really moves at a lick.
"The writers have been brilliant because big things happen that are quite shocking and surprising.
"Hopefully, the audience will come back next week because you think: 'You can't do that!'
"The way it's been filmed is very different. We were always talking about keeping it exciting.
"It's not cosy, comfortable and predictable. You've got this ornate hotel with people quaffing champagne and eating canapes but, just outside the door, there's a war going on.
"As the series goes on it's getting harder and harder to keep the hardship out."
The look of the series is certainly very grand and former Strictly star Mark says he couldn't help but be won over.
"The set is unbelievable. You walk in and it feels like a real hotel.
"I never tired of walking on to it and looking at all the detail.
"Out the back might be the door to the car park but when you're on the set, you really feel like you're in a hotel. And that makes the acting easier.
"And you've got all the handmade costumes to add in to it. You feel transported back to that time."
Mark's been treading the boards as much as being on telly in recent years with starring roles in Hairspray and Dirty Rotten Scoundrels.
And he also appeared in the Eddie The Eagle movie alongside Hugh Jackman and Taron Egerton as the Olympic ski jumper.
"From day one we had a ball," says Mark, who has three kids, Archie, Grace and Fig, with wife Sarah.
"Hugh was a lovely man, a real gentleman.
"He's a huge star and I think people can feel intimidated. But Hugh had no entourage or anything with him.
"As soon as I walked on set he gave me a big cuddle and said that it was great to see me and that we'd have a great time.
"From that moment, all the barriers are down and you realise he's an actor just like you.
"He wants to make it just as good as you do and everyone relaxes.
Mark's getting another chance to get back north of the border filming new Glasgow-set movie Anna And The Apocalypse.
"It's a musical zombie film," laughs Mark. "It's a wonderful kind of hybrid, a musical that turns into a zombie movie.
"I don't think it's ever been done before so whatever it turns out to be, it's sure to be very interesting.
"It's great to be getting back because, being half-Scottish, I spent a lot of time there are as a kid."
The Halcyon, ITV, Monday 9pm.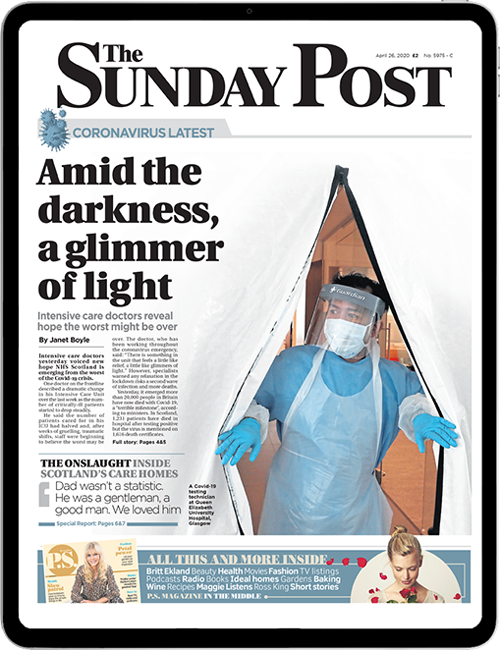 Enjoy the convenience of having The Sunday Post delivered as a digital ePaper straight to your smartphone, tablet or computer.
Subscribe for only £5.49 a month and enjoy all the benefits of the printed paper as a digital replica.
Subscribe