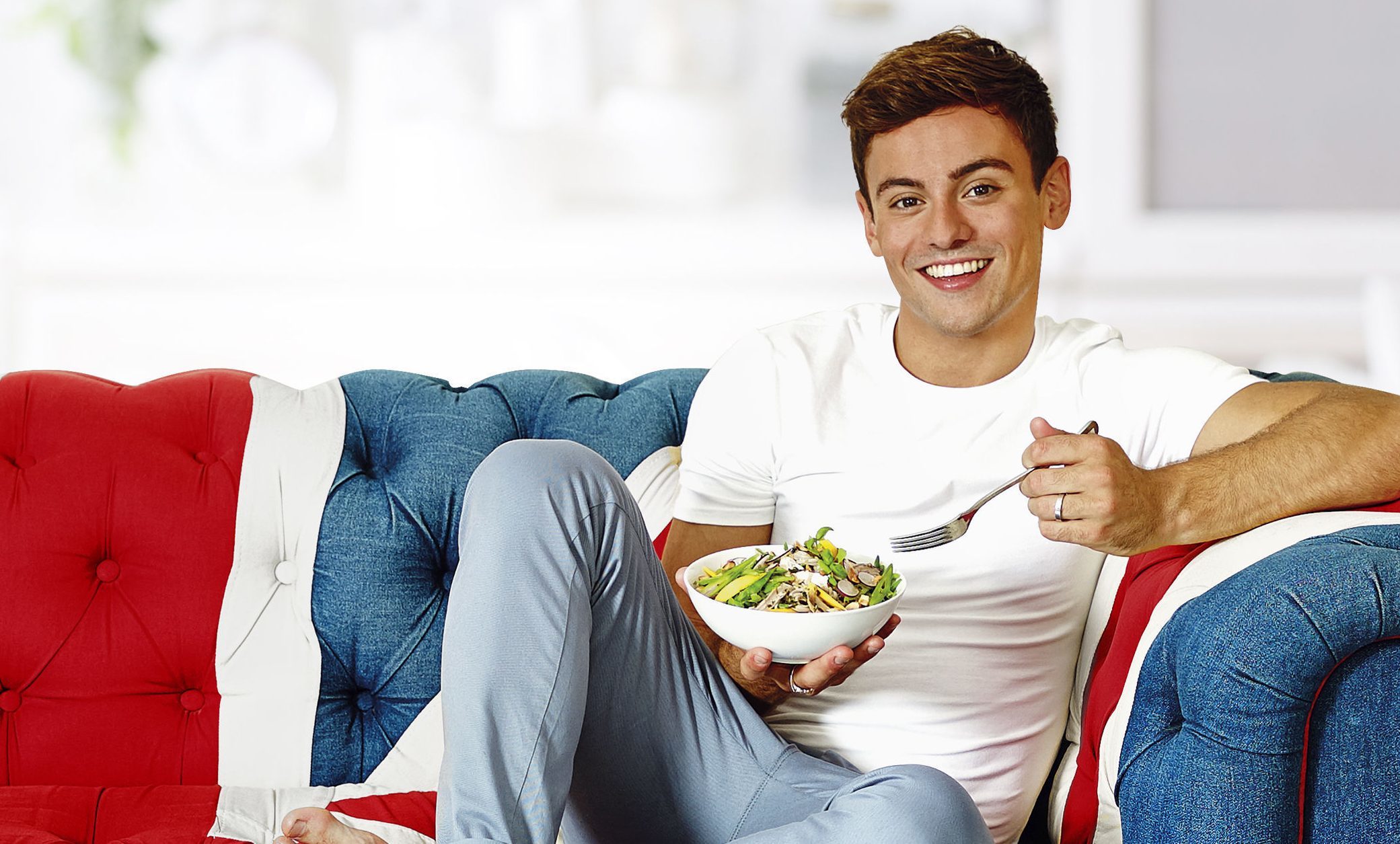 HE dipped his toe in the water – as it were – at Glasgow's Commonwealth Games.
Now Tom Daley is hoping Scotland will help make his diving dreams come true.
Edinburgh is going to be a key training base in his on-going push to make the next Olympics a golden triumph after twice winning bronze.
Tom, still just 22, will be heading to the capital to work with home-grown diving sensation Grace Reid.
"I'm going to be doing mixed synchro this year with Grace," Plymouth-born Tom told iN10.
"She finished in the top eight in the Olympics last year and it's really exciting that we'll be training towards the World Diving Series.
"She'll come down to London a bit but I'll be coming up, too, and anytime you get to spend time in Edinburgh's a winner for me.
"I've dived at the Royal Commonwealth Pool a few times and I just love Edinburgh. The Fringe was on last time and I got to see a few shows. And everywhere you walk there's stunning history.
"I didn't get a chance to try anything like a deep-fried Mars bar – but I might now that the Olympics are out of the way!"
Despite his tender years, Tom is a veteran of the pool.
He says he can't remember a time when he wasn't taking the plunge and has been a star since he was nine.
He was Britain's youngest competitor at the 2008 Olympics and was a bronze medal-winner at London 2012 and Rio last year.
Despite his icy cool nerve, though, Tom says he totally understands the terror most people would feel looking 33 feet down from a diving board.
"I remember one of my first times; it was absolutely terrifying and getting up to the high board was really scary.
"But then something changed in my head, I did it and loved it. I still get scared every time I go up on a diving board, though.
"I don't think it'd be normal to stand up on a 10-metre diving board and think: 'Oh, this is all good'.
"But that's part of the adrenaline rush. Standing on top of the board is a massive rush. If you lose that, it's hard to focus."
Getting to the top – of a diving board or otherwise – requires the ultimate dedication for any athlete.
And you almost feel like a lie down when Tom runs through the punishing regime that is his life.
He trains six days-a-week, getting up at 6.15am and doing a 10-minute meditation routine before having breakfast and heading to train from 8.30am to 11am. He'll have a bite of lunch and then be training again from 1.30pm to 4pm before a quiet evening and doing the whole thing again the next day.
Food is as critical as everything else, from his wakening glass of lemon water and his eggs, porridge or breakfast burrito through to his snacks, lunch and freshly-cooked evening meal. And when it comes to doing the cooking, Tom couldn't be more hands-on.
He laughs as he insists he, not fiance Lance Black, is most likely to be found in the kitchen.
"I'm not a Michelin-starred chef but I'm pretty handy and I do enjoy it.
"I find it quite therapeutic when I get home from training to put music on and get into some cooking – I'm better than Lance, put it that way."
Realising at an early age that food was fuel for both his brain and his athletic body, he enrolled at the Ashburton Cookery School in Devon at just 15. But he already had more than a good grounding at his granny Rose's apron strings.
"I always thought her cake recipes were really complicated but it turned out that she had the most basic sponge recipes ever," smiles Tom.
"She always had the two-to-one ration – so if you had eight ounces of sugar, flour and butter then you'd have four eggs. I thought I was really cool that I didn't need to have recipes to follow.
"My brothers William and Ben and I used to fight each other to lick the spoon.
"I've got a sweet tooth but with my training regime I can't always eat cake. But I do believe in everything in moderation."
He has just put all of his expertise together in new book Tom's Daily Plan. It contains more than 80 fuss-free recipes, the ingredients for which Tom insists you can easily find in your local shop with no need to track down the obscure or ultra-pricey.
Pasta dishes, curries, cakes, chocolate and bacon butties feature.
So, what does he like to rustle up for American film producer, writer and director Lance at their London home?
"It depends whether it's just us or whether we have people around.
"I do salmon parcels or chicken, mozzarella and tomato filo parcels or maybe a chicken stir fry.
"And when I come back from a big competition Lance likes to make his southern fried chicken, which is a bit of a treat." Tom's prowess is such that he'd fancy a shot at MasterChef – if only it wasn't for the insistence on making it look all fancy.
And a call from the Great British Bake Off would be a welcome one.
Coming out as gay just over three years ago – he and Lance have been engaged since October 2015 – resulted in overwhelming support.
Tom's recent admission that he'd talked online to another man hasn't thrown his relationship to Lance off course, though.
And having been bullied as a kid, being on the receiving end of flak isn't new. Tom's approach to dealing with difficulties is straightforward.
"So many people experience problems whether it be bullying, coming out or whatever.
"The only advice I can give is to be yourself, be happy with who you are and know that those close to you will love and support you.
"When people say I inspire them it's a strange feeling. I feel very humble."
One person who supported Tom every step of the way to sporting success was his proud dad Robert.
He backed Tom from the earliest of days but died from a brain tumour in May 2011, aged just 40 and sadly before Tom's London Olympic glory.
"I still feel he's with me every day," says Tom. "He was my biggest cheerleader, going to every training session, every competition.
"His death was one of the hardest things to try to deal with but it was also a massive motivation to want to do the best that I could."
He might be focused to the max on the diving board but otherwise there seems to be an ever-beaming smile on Tom's face.
What changes that, what makes him lose his rag?
"I'm not really one to lose my temper, I hate conflict. But I hate running late when I can't do anything about it.
"I'm forever dashing about and knowing I'm going to be a few minutes late. I hate that."
And with that, unsurprisingly, he was dashing off. A diving board was beckoning and Tokyo 2020 is already in his sights.
Tom's Daily Plan by Tom Daley is published by HQ, HarperCollins.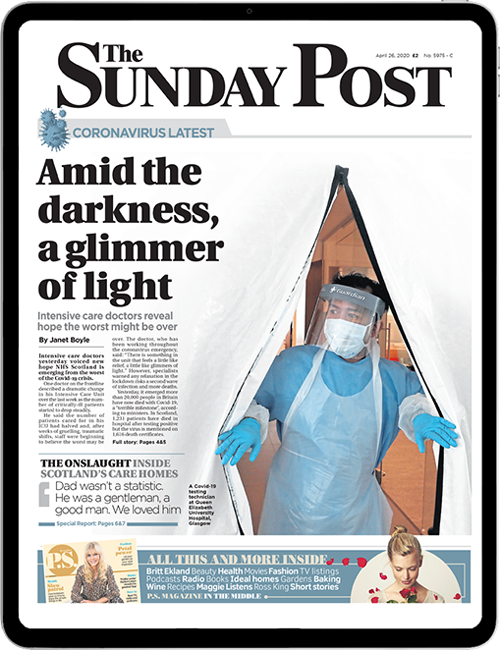 Enjoy the convenience of having The Sunday Post delivered as a digital ePaper straight to your smartphone, tablet or computer.
Subscribe for only £5.49 a month and enjoy all the benefits of the printed paper as a digital replica.
Subscribe