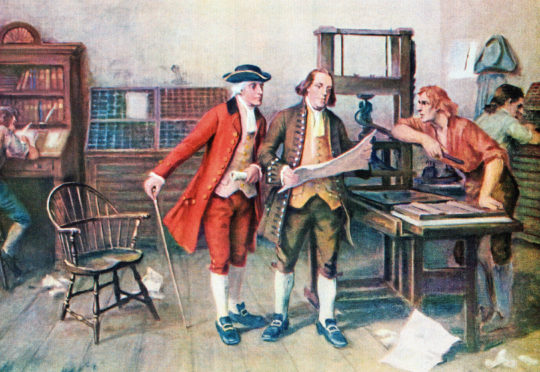 Full Fact lays claim to being Britain's leading independent fact-checking organisation so its editor Tom Phillips should know the truth when he sees it.
Or does he?
Previously editorial director of BuzzFeed UK, Tom tells Sally McDonald the real facts about his second book.
---
What inspired this book?
I've always been fascinated by lies, why some of them seem to become so popular, and how hard they are to get rid of once they're out in the wild. My previous book was a history of human failure, so a history of human nonsense seemed like a solid follow-up! Also, a friend of mine wrote a book called Post-Truth a few years ago, and I wanted to annoy him.
How much research was required?
There was quite a lot of research. It turns out that when you're writing about lies, it can sometimes be quite hard to work out what's true. There are some bits in the book where I'm still not entirely sure what happened (Don't worry, I admit to that when it happens).
What period of time does the book cover?
At one point we go all the way back to Mesopotamia, almost 4,000 years ago, to meet one of the world's first-known dodgy businessmen. But most of it focuses on the era since the beginning of print: not necessarily because we started lying more then, but because a lot more of it got written down.
What were the greatest shocks along the way?
I hadn't realised just how many of our current fears – about fake news, information overload, or the latest rumour you've heard sweeping the population – are mirrored in previous ages. People were freaking out about exactly these things in the 17th Century as printed news became the most important way information travelled.
Which personalities stood out and why?
Somehow, large parts of the book accidentally turned into a sort of skewed biography of Benjamin Franklin. I knew Franklin was the great intellectual force of the American revolution; he's this genius polymath who pioneered everything from bifocal glasses to the US postal system.
What I hadn't realised is that he was also a huge troll. He spent his entire life producing hoaxes and fakes, mostly to entertain himself. In 1755, he printed and inserted an entire fake chapter into the Bible simply so he could win an argument with a posh English lady. I didn't mean for him to become kind of the running joke of the book, but he kept turning up unexpectedly.
What were the most bizarre or humorous lies?
There's a wonderful series of lies from a journalist who lived in a small town in America. He spent his entire career writing absurd stories – like a hen laying a red, white and blue egg on July 4, or a bald man who painted a spider on his head to repel flies. All the newspaper editors knew his stories were baloney, but ran them anyway.
What impact have technological developments had on society's ability to lie?
Thanks to the internet, we can lie to a lot more people a lot more quickly than before. I don't think that changes the fundamental ways we lie but it does mean it's quite a bit trickier to deal with it.
Did we lie more or less in the past and, if so, why?
I mention in the book there's a couple of centuries in European history sometimes called the Age of Dissimulation because basically everybody was lying all the time, thanks to large amounts of religious strife.
But I think our innate human tendency for lying has probably stayed constant.
What can we learn from this book?
Hopefully readers will learn about just how varied and weird and fascinating dishonesty can be! That's one of the main lessons I try to get across: we all need to pay a bit more attention to nonsense, so that we can recognise it better the next time we come across it. That feels like it might be quite useful over the next few years…
---
Truth, published by Wildfire, £12.99