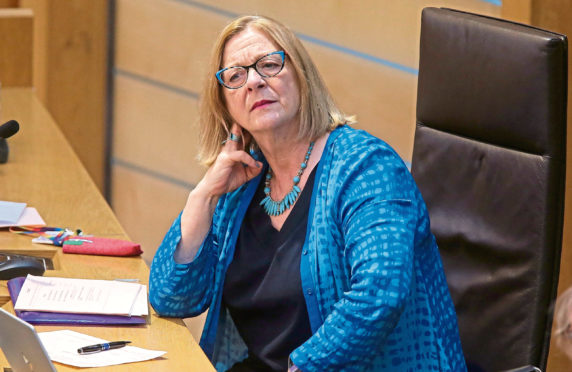 Linda Fabiani is an SNP MSP of 21 years standing. Well respected, well liked. A former government minister and a Deputy Presiding Officer of the Scottish Parliament.
She is also chair of the committee established to examine the circumstances which led the Scottish Government to blow £500,000 of taxpayers' money on a bungled investigation into complaints made against former first minister Alex Salmond.
Last week Fabiani announced her committee was so "frustrated" by key players, including her former and current bosses, in not providing evidence, that it could not do its job.
It was claimed the inquiry was being treated "as a laughing stock" and witnesses, including Salmond, Nicola Sturgeon and Peter Murrell, chief executive of the SNP – who also happens to be Sturgeon's husband, had been "obstructive".
Here in Scotland, where the SNP has been in power for almost 14 years, where the country's first minister is married to the chief executive of the party. Where the former leader, who Sturgeon's husband also used to work for, took his ex-protégé's government to court over the way it had investigated complaints against him. Where it is claimed that Murrell sent WhatsApp messages encouraging people to put pressure on the police about Salmond. Where all three are now accused by Fabiani of frustrating parliamentary process. Where the former SNP justice secretary and now MP, Kenny MacAskill, has called for Murrell to go and for the police to be called in. And where MacAskill then finds himself potentially under investigation for handling leaked material.
It surely is a tangled web that's been woven. But this is Scotland, it's how it rolls. I remember, years ago, a source close to Sturgeon asking me if I thought it was right that as a woman, she was being put under pressure to sack her husband as chief executive because she had been promoted to party leader.
There was a groundswell of unease about what that close relationship meant in terms of the governance of such a small nation but, given the way the question was framed, I agreed it felt sexist and wrong.
Since then, disquiet has grown. Complaints to HQ go unanswered, decision-making on party policy and selection of candidates, are mixed up in a soup of discontent about conflicts of interest, who is listening to who, and doubts about the separation between state and party. And now, with the governance of the country under the microscope, and the reputation of some of the most powerful people in Scotland under scrutiny, that blurring of lines, the concern over where influence lies, threatens to bring down the whole house of cards.
It may be inconvenient during a pandemic that the FM has to answer questions on her role as both leader of a country and a political party, in a complaints procedure that she signed off and has become so mired in the detail of the trial of Salmond, but these are vital issues about trust, scrutiny and good governance.
It's a common refrain from the SNP that Westminster disrespects devolution and democracy, but it is in Holyrood, where the FM, her party, and her government, are seen to be denigrating the work of a committee attempting to get to the very heart of what can go wrong within government, with power. And with truth.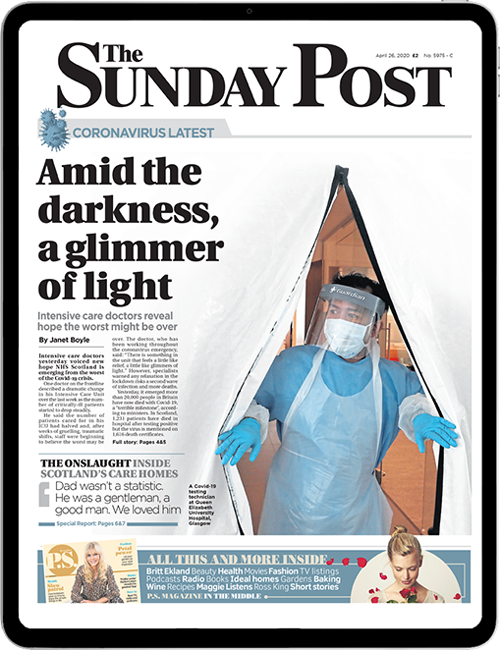 Enjoy the convenience of having The Sunday Post delivered as a digital ePaper straight to your smartphone, tablet or computer.
Subscribe for only £5.49 a month and enjoy all the benefits of the printed paper as a digital replica.
Subscribe