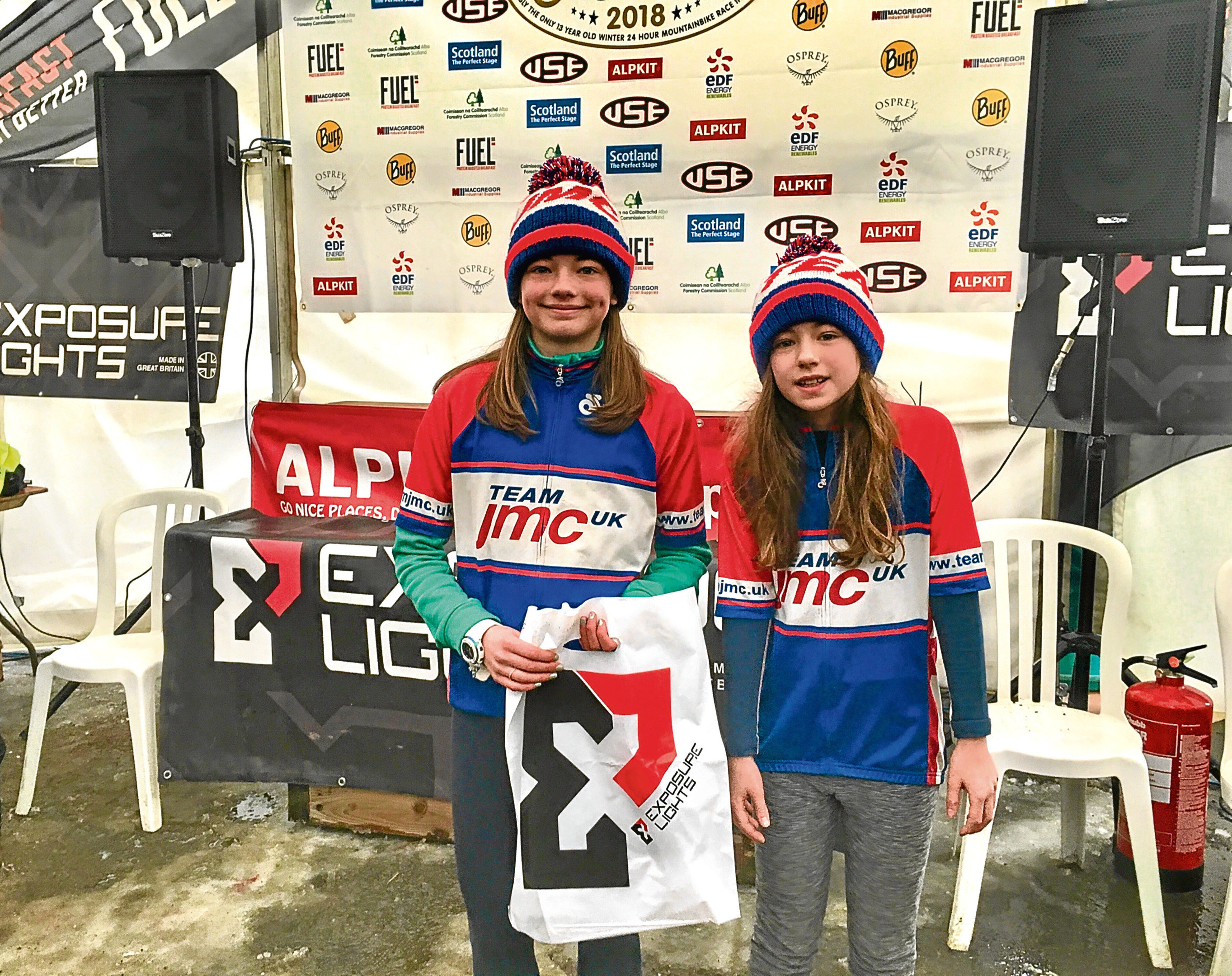 IT'S a 24-hour winter mountain bike ride through the Highlands that's been dubbed "one of the hardest mountain biking events on the planet".
But that didn't stop a record 1001 brave competitors taking part in the Strathpuffer 24 challenge in January.
The event near the Highland village of Strathpeffer sees amateur and professional cyclists of all ages navigate gruelling terrain over a 24-hour period.
And it includes riding in darkness in temperatures as a low as -13C.
Among the youngest riders were sisters Katie, 13, and Lucia Entwistle, 11, from Torphins in Aberdeenshire.
They competed with their parents Jon and Helen acting as chaperones, and completed one 13km lap at a time.
The pair braved freezing temperatures to navigate miles of snow-covered tracks battling through a brutal mix of ice, wind, hail, mud and snow.
Katie, who rode in the event last year, said: "I found it a bit easier this year because the conditions were good and I had a better bike which had spikes on the tyre.
"I did a double lap at one point so Lucia could get more sleep. After a lap, we'd jump in the van and get the heating on full blast because it was freezing and our feet were very cold."
Lucie said: "Sometimes my toes got so cold I pretended to play the piano with them to make them warmer!"
She added: "It was really good fun. To be honest, I underestimated how hard it would be but I'm so happy we did it."
They achieved four laps each, clocking up an impressive 100km between them.
Katie added: "When you finish, it's the best feeling in the world."
Incredibly, they both went to school the next day. The family plan to compete together as a quad next year.
Dad John, a cycling consultant, said: "I'm immensely proud of both of them. They did really well and were the second female pair."
The Strathpuffer 24 began in January 2006 after it was conceived by local cyclist Steve Macdonald and it features in the Adventure Show tonight on BBC2 at 7pm.