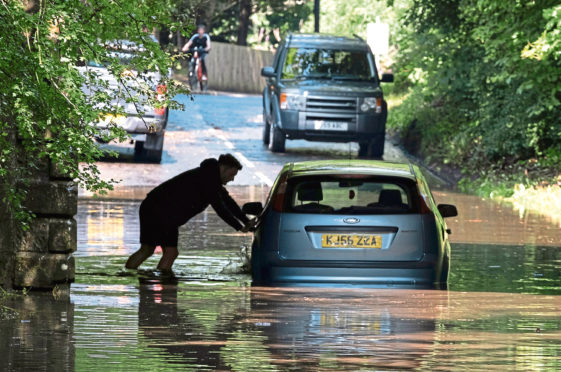 Protecting Scots' homes from increasing and unprecedented flash flooding may be impossible, experts have warned.
Extreme weather events such as the storm which brought torrential downpours last month, bringing heartache to communities where flooding had never been reported previously, are being blamed on climate change.
Specialists fear the increasingly severe weather means flood prevention measures can't offer a complete solution, and communities must instead focus on local resilience efforts.
The Scottish Flood Forum (SFF) is supporting 102 households whose properties were affected by the downpour in the early hours of August 12.
SFF director Carol Raeburn said: "Because of climate change, while we're used to seeing flooding and heavy rainfall in the winter, we're seeing more incidents of flash flooding this summer.
"These events are likely to occur more frequently."
Ms Raeburn said flooding now seemed to be more widespread across Scotland, and added of flood prevention measures: "Nothing can be guaranteed because we're dealing with unprecedented volumes of water. Flooding doesn't discriminate. Everybody is vulnerable.
"Climate change does have a very important part to play in the conditions we're currently experiencing."
Last month three people were killed when a train derailed near Stonehaven after the area experienced almost 75% of its average monthly rainfall in the space of four hours.
Network Rail has since adopted a more cautious approach to operating services during adverse weather and will carry out extra checks in at-risk parts of the country.
The storm of August 12 also destroyed a section of the A68 at Fala, Midlothian. Meanwhile a deluge of rain brought boulders the size of cars crashing on to the A83 at the Rest And Be Thankful earlier in the month.
Between January and August, there were 375 flood warnings in Scotland – compared to 194 for the whole of 2019, 208 in 2018 and 100 in 2017. There have also been three severe flood warnings this year, the first issued since 2016.
Pascal Lardet, flood warning and informing manager at the Scottish Environment Protection Agency, said: "The science on climate change is clear, with flooding likely to increase, particularly due to rising sea levels and more rainfall resulting in increased surface water run-off and extreme river flows.
"Along with more extreme, wetter winters, climate change means warmer and hotter summers, more intense thundery weather and the possibility of intense rainfall events like we experienced in August."
---
We need a new kitchen and bathroom but our insurance firm didn't want to know
A community shattered by unprecedented flash flooding has united in solidarity after many residents were left facing massive bills.
Two dozen homes in the former mining village of Cardenden, Fife,
were damaged when the Den Burn burst its banks for the first time ever, sending a wall of dirty water gushing into properties.
The rows of skips filled with water-damaged debris have now been cleared from outside the houses in Cardenden Road, the street worst hit by the floods, and the town appears to have returned to business as usual.
But for many neighbours who live in the row of cottages which back right on to the burn, the ordeal is far from over. Residents – many elderly or vulnerable – fled into the street as their homes filled with up to two feet of dirty water, wrecking furniture, flooring and appliances.
Now a community fundraising campaign has been launched as some households have found they were not covered by insurance and face bills of tens of thousands of pounds.
One resident, Jim Philp, was alerted at 1am by a neighbour knocking on his door – and when he swung his feet out of bed in the downstairs bedroom he was plunged up to his knees in water.
He and wife Kate were devastated to discover their cottage was not covered by the policy they took out in January. They have no idea how they will find £20,000 to fix their home.
Mr Philp said: "We'll need a new kitchen, the bathroom needs redone and all the floorboards will need fixed. But our insurance company doesn't want to know because we're not covered for this sort of event. One of the worst things was the whole house was covered in silt and muck."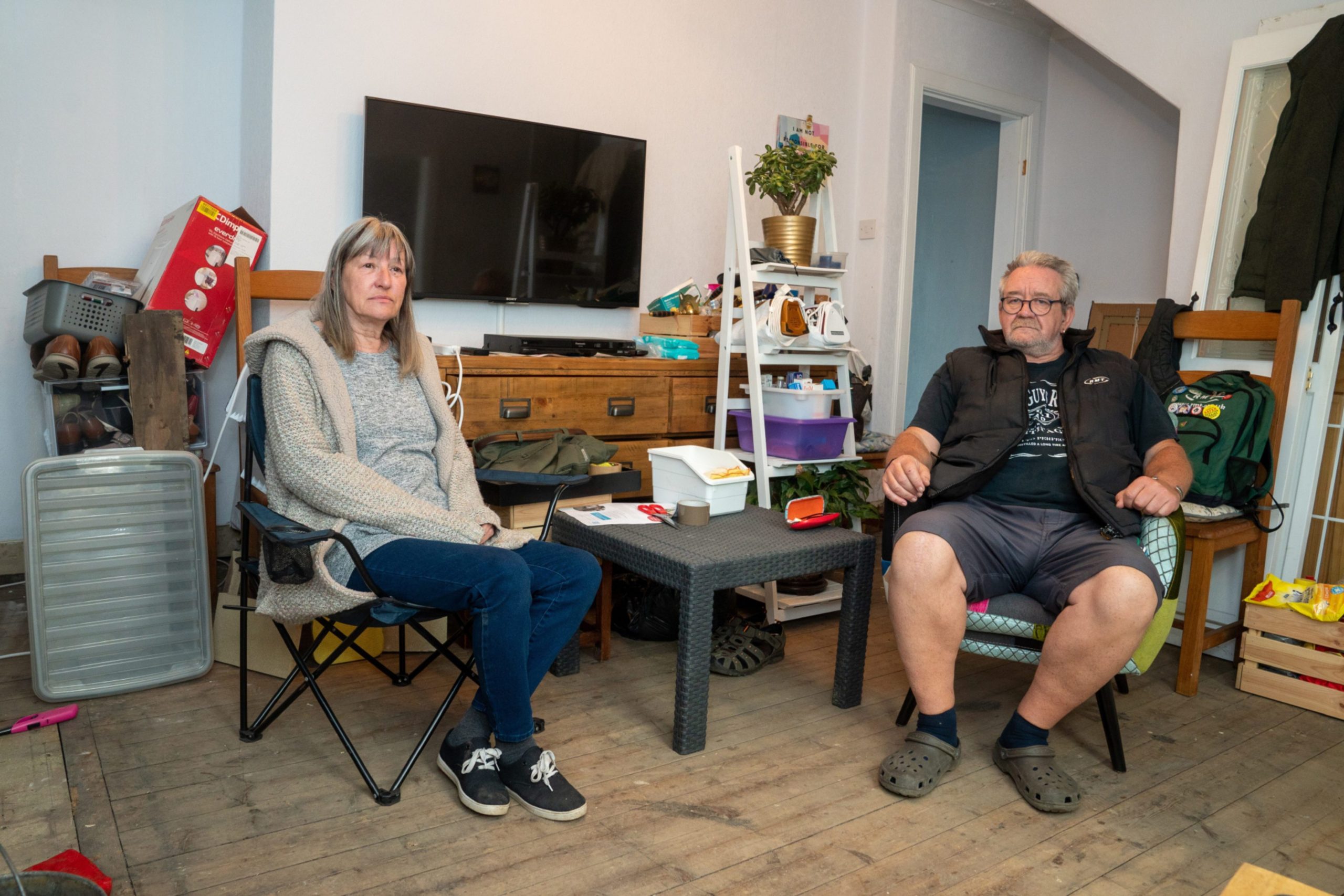 Mrs Philp said the only positive has been help from the tight-knit former mining community.
"After the flood, friends and neighbours kindly gave us things like a washing machine and an oven because we've no choice but to stay in the house," she said.
A few doors along, Dennis and Yvonne Currie were woken on the night of the flood by their 10-month-old grandson crying as water soaked his travel cot.
The bungalow where they have lived for 36 years was covered with vile-smelling silt.
They believe there are now rats in their roof as a result, and are staying with family.
Also unbeknown to them, there was a clause in their home insurance excluding flood damage due to a storm.
It will cost an estimated £38,940 to repair their property and replace possessions gathered over a lifetime. When they asked Fife Council for help, they were given a crisis payment of £69.
Their daughter Lauren Grybowski said: "They're at the age and stage when they should be putting their feet up. It's soul-destroying."
Others on the street have also lost treasured possessions which can never be replaced.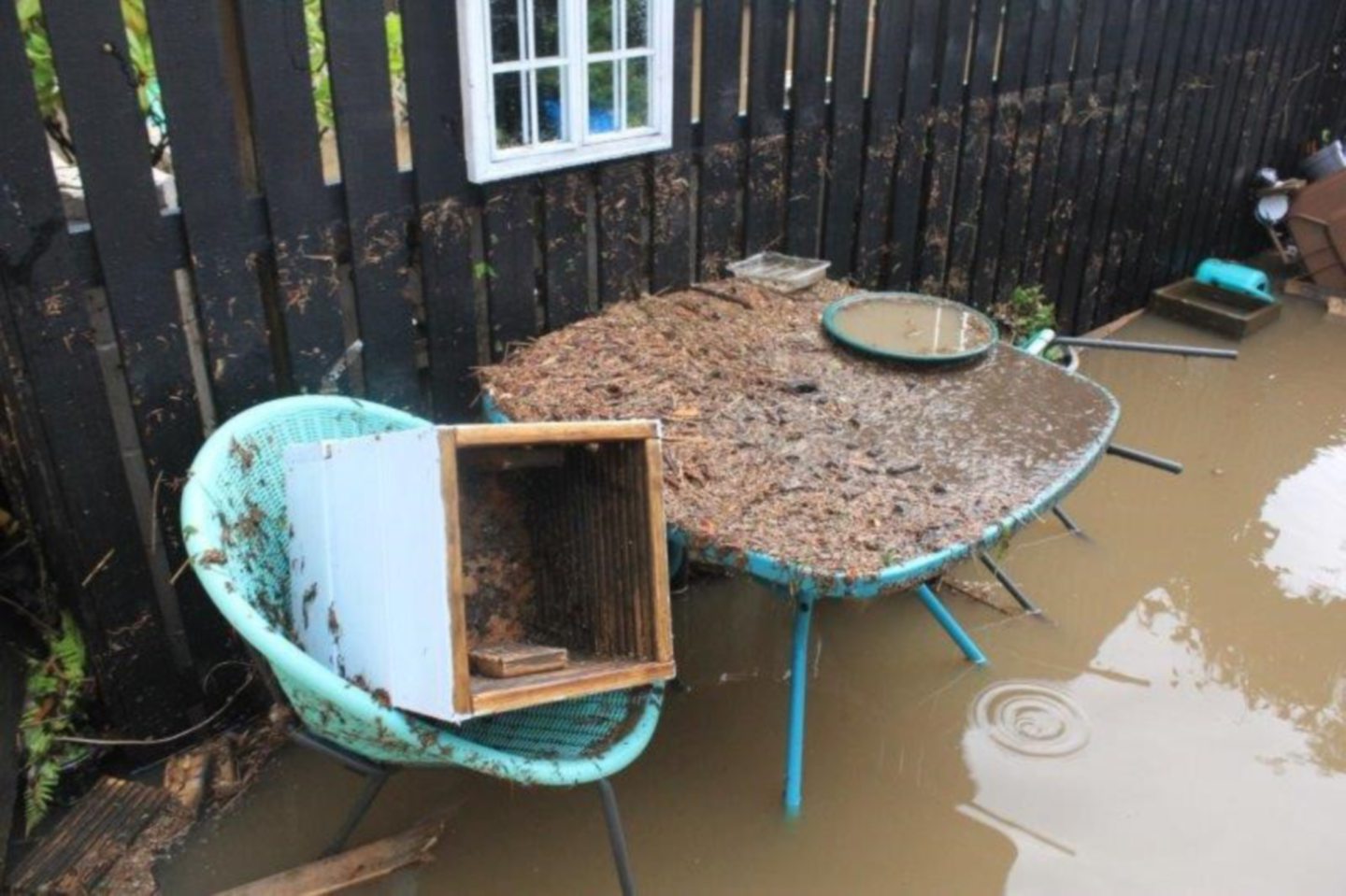 Jill Polanski, 39, was widowed in 2013 when her husband Matt died in a motorbike accident aged 30.
Her wedding photos and a handwritten letter from the transplant recipient of Matt's kidney and pancreas were destroyed in the flood.
Mrs Polanski, who was not insured for flood damage because the Den Burn is so close to her three-bedroom house, said: "The one thing I wanted to cling to was our home.
This was our family home. It was where we planned to grow old together. I always felt safe here but I'm not sure I do now. I wouldn't wish this on my worst enemy. I wouldn't wish it on anyone."
The only comfort for flood-hit families has been the support of neighbours and community efforts aiming to raise funds and fight to make sure the burn – which is usually just a few inches deep – never overflows again.
Kirkcaldy-based builders Raeburn Construction volunteered diggers to clear debris from the burn the morning after the flood and local tradesmen have offered to help householders. Residents have also formed the Cardenden Community Flood Resilience Group, led by George Zielinski, whose own house was also flooded.
The group had tried to hold a meeting with the council and other officials at the pub on the street but it was cancelled for breaching Covid-19 guidance on gatherings.
Mr Zielinski said: "The best way to describe it was a tsunami effect coming through the back gardens and tearing into houses. It's causing a lot of tension and uncertainty for residents. It's not just the physical damage, it's the emotional impact.
"We're fundraising for those most in need and working for future safeguarding so we're not at the mercy of this burn."
The fundraising campaign is being spearheaded by Laura Gibson, owner of Gibson's Barber Shop in the village and a family friend of the Curries.
Businesses including Amazon, which has a distribution centre in Dunfermline, have also pledged donations to help out.
Mrs Gibson said: "People's homes have been destroyed. Then for the residents to be told their insurance companies were rejecting their claims, it was just unbelievable."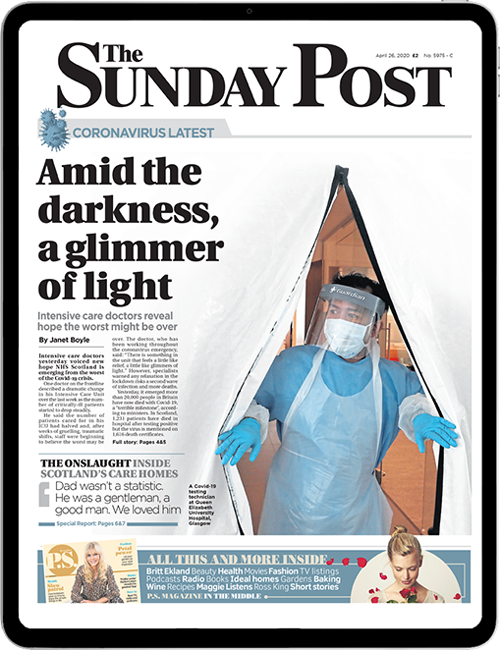 Enjoy the convenience of having The Sunday Post delivered as a digital ePaper straight to your smartphone, tablet or computer.
Subscribe for only £5.49 a month and enjoy all the benefits of the printed paper as a digital replica.
Subscribe