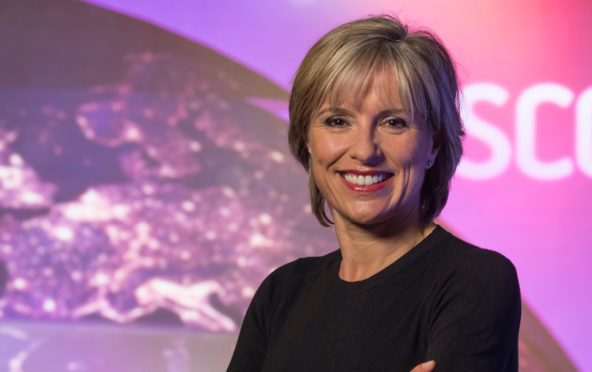 Why did no one tell me it would feel like this? My eldest child left home on Friday and I am blindsided.
I thought I would be fine; just happy and delighted that she had the guts to go to Paris for a year, free as a bird with all that adventure and excitement stretching gloriously ahead of her.
Imagining her strolling down those Parisian boulevards, sipping wine at corner cafes, thrilled me and made me smile.
I knew my husband, sentimental to a fault, would find it hard. A friend asked how he was feeling in the run up to the departure. "I feel like crying," he replied. "But if I start, I'll never stop."
My colleague John understood. "I get it. His wee lassie is away and life will never be the same again. It will be different and it will be joyful, but it's farewell to a life that he'll have loved," he said.
And of course, as we waved her off, I too realised with dreadful clarity, that it was indeed the end of a life that we had loved.
With her guitar on her back and suitcase in hand, she rounded the corner and was gone. The last 18 years has sped past so fast in a dizzying whirl of memories, leaving us wondering where the hell the time has gone.
Her first steps, that time she played her tiny violin at Scots Night, her chubby little hand in ours and do you remember her first day at school? Why had we not savoured every precious minute at the time? Why hadn't we stopped to pause and appreciate the everyday miracles of our little girl growing up?
But surely we are all guilty of this. Real life gets in the way and in the blink of an eye these glorious days are behind us.
I asked my mum how she'd felt when me and my siblings left home. She was much more pragmatic than me. She'd known we'd come back, she said, and having been sent to boarding school as a child she encouraged our bid for freedom to the full.
In fact, I think it was the "coming back" bit that bothered her the most.
My husband and I won't be alone in this bittersweet phase of our lives. Thousands of parents across Scotland will be preparing to say their goodbyes as youngsters set off for university.
I can remember leaving without so much as backward glance. I was eager to get on with my life and didn't spare a thought for those I'd left behind. I'm remembering with guilty horror now the fact I wouldn't contact mum and dad for weeks, sometimes months on end.
Our daughter can't escape our clutches so easily. There's FaceTime, Skype, Zoom, even old-fashioned phone calls to keep us connected.
And yet, and yet, it's not the same. From the tousle-haired toddler in her cot reaching up with glad hands to hold me, to the elegant young woman making coffee in the kitchen, that jolt of joy I've felt at seeing her face for the first time each day has never gone away.
And I doubt it ever will.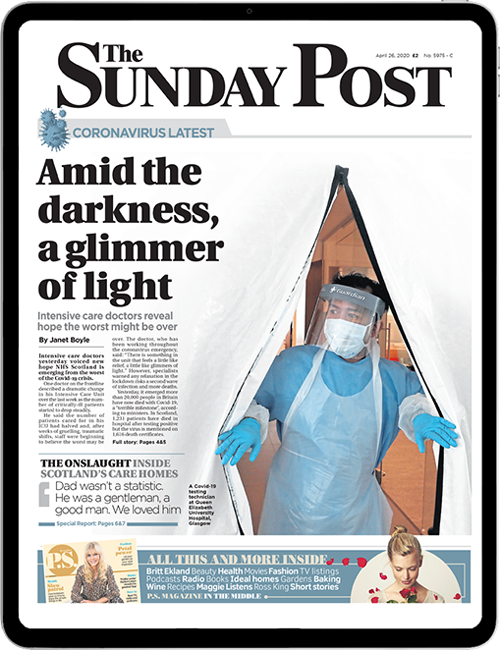 Enjoy the convenience of having The Sunday Post delivered as a digital ePaper straight to your smartphone, tablet or computer.
Subscribe for only £5.49 a month and enjoy all the benefits of the printed paper as a digital replica.
Subscribe