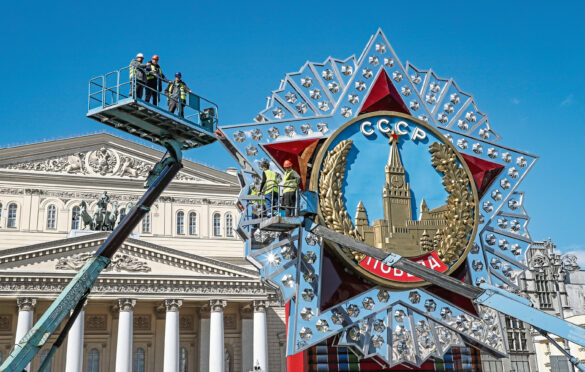 Vladimir Putin will use today's annual Victory Day Parade to double down on his threats to Kyiv and the West while triggering a potentially catastrophic phase in the war, a leading security expert suspects.
The celebration, held in Moscow's Red Square and cities across Russia, is when the country marks its victory over Nazi Germany in 1945.
After his forces were repulsed from Kyiv, it was thought Putin would use the parade to claim some kind of victory and end his "special military operation" but the failure of his forces to seize any meaningful territory in the east means that is no longer an option.
He is now likely to use the occasion to repeat allegations of Nazi rule in Ukraine, said Harlan Ullman, a senior adviser to the Atlantic Council think-tank. "On one hand, the Russian military is taking a huge beating," said Ullman. "Putin cannot, or will not, acknowledge that.
"On the other, if he declares Ukraine is now a war and no longer a special military operation, how can he explain that to the Russian public and the listening world at large?
"And if it is a war, what can be done? Drafting more people and building more weapons take time."
Ullman, author of new book about threats to global security The Fifth Horseman And The New MAD, said a big question would be: is Putin prepared to wait six months under these conditions to get his army better prepared, or is he liable to seek a major event such as the use of a nuclear weapon?
Putin recently vowed to use nuclear weapons against any country that dared to "interfere" with Russia's war.
There are also fears the Russian president could demand the mass mobilisation of able-bodied men as part of a final push in Ukraine.
"The building of a narrative of Russia as the victim of the West and the need to defend the country is gaining momentum," Ullman said. "The best guess is Putin will use tomorrow's Victory Day celebration of the Great Patriotic War over Nazism and Hitler as a metaphor for the war in Ukraine and double down with more threats to the West and Kyiv."
And with Russia about to be hit with a European Union oil embargo, it is feared Putin may see the need to jolt the West with a new escalation.
Britain's Defence Secretary, Ben Wallace, has said he believed Putin could declare a new war against the world's "Nazis" at tomorrow's parade.
"He is probably going to declare on May Day 'we are now at war with the world's Nazis and we need to mass mobilise the Russian people'," Wallace said. "Putin, having failed in nearly all objectives, may seek to consolidate what he's got and just be a sort of cancerous growth within the country."
He added: "We have to help Ukrainians effectively get the limpet off the rock and keep up the momentum pushing them back."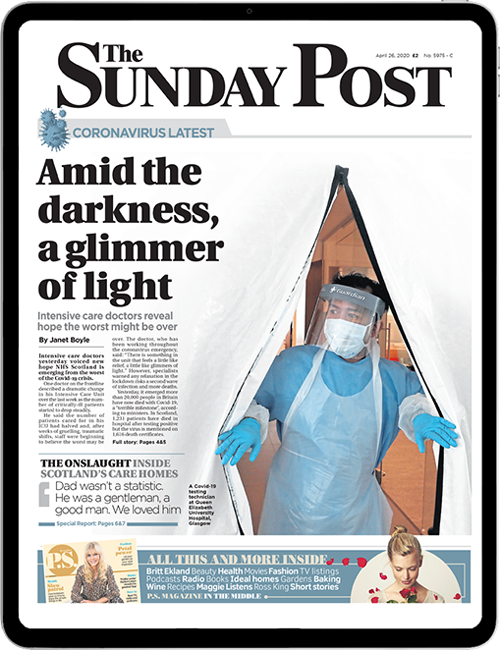 Enjoy the convenience of having The Sunday Post delivered as a digital ePaper straight to your smartphone, tablet or computer.
Subscribe for only £5.49 a month and enjoy all the benefits of the printed paper as a digital replica.
Subscribe