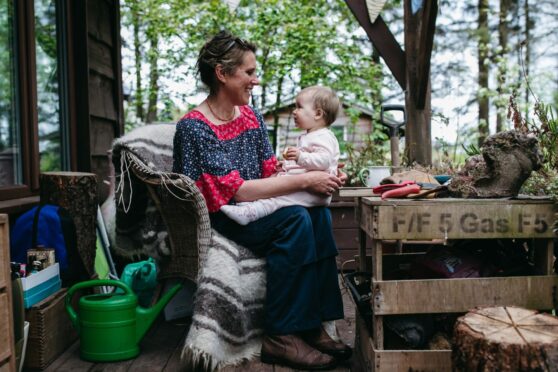 The airports are open, our passports are looked out and, for many Scots, sunshine and faraway beaches beckon. Many, but not all, as interest surges in havens far closer to home. No ifs, no buts, huts are having a moment.
A dedicated and growing community of hutters are finding sanctuary off-grid, enjoying back-to-basic boltholes tucked away in the crooks and crannies of the countryside, often not too far from their everyday homes.
They were once seen as only for the hardiest, with no running water, electricity or indoor toilet but an increasing – and enforced – focus on staycationing and a rising awareness of environmental considerations have combined to raise the profile of hutting and win some passionate fans.
Peter MacQueen, presenter of BBC Alba's Gàrradh Phàdruig, or Peter's Garden, transforms his garden in Glasgow's West End into a verdant vegetable patch while escaping to his family's hut in Argyll on the weekends. He encourages viewers of his show to take up hutting, believing it can be a fantastic source of rest and recreation.
"I do think it takes a bit of eccentricity to make it happen but if you can, it can be so special," he said. "My father owns a hut that he built himself, and sometimes I still can't believe he built it with his own hands. He is a carer for both his brother and my mother and he was never going to be able to go away on a holiday. His hut offers him a bit of respite. He can go there on a day trip and he can even take them with him sometimes.
"The show often starts in Glasgow, then we go on a trip to the hut, and then it ends back in Glasgow again. That is what a trip to your hut feels like – you have your busy day-to-day life, and your hut is your little escape, where you can head off to nature. You may be going on your own, or going with your friend one week and your mum the next. You can just have a nice time, doing what you like to do."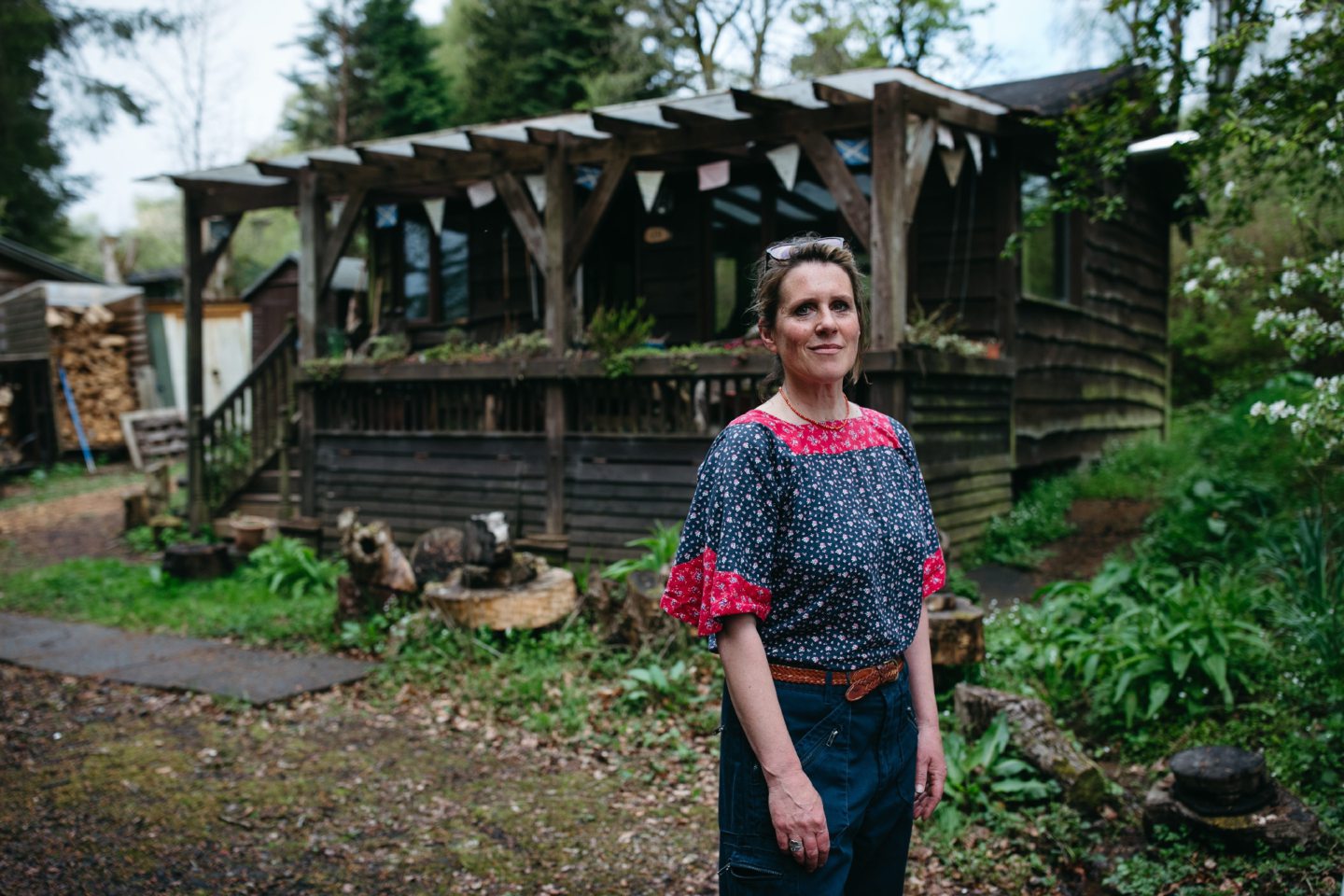 As the climate crisis looms large, and the future seems every day more uncertain, more and more people are looking for nearby escapes that they can nip to whenever they need a break and that do not cost the earth, both figuratively and literally.
Holidaymakers are more conscious than ever before of eco issues, and refraining from international travel, especially by plane, is an easy step to take. Hutting takes it one step further, encouraging communities to live as lightly as they can, using only what they need.
"Flying off on holiday is not environmentally sustainable in the long term. We cannot continue to fly off here, there and everywhere. It is something we need to think seriously about," said Donald McPhillimy, who works on the 1,000 Huts project on behalf of Reforesting Scotland.
The project aims to work with landowners and forestry bodies to find wooded spaces that will be suitable for small hutting communities and to help guide potential hutters on how to find and how to build their own huts. "Huts offer more of a staycation and they should be easy enough for you to reach on a Friday night after work," he said. "You can spend as many weekends there as you like living off-grid, then return to your weekly routine on Sunday night. It's very affordable, and very environmentally friendly.
"It's not just habitats and wildlife that is important when it comes to green or environmental issues. It's also about people. How do you connect people with nature and woodlands? One way is to connect people with the land and to allow them to build a wee hut where they can stay over and enjoy nature at the weekend."
In many countries, like Norway, Sweden, Finland and Canada, hutting is part of the culture and the relationship with the land. In Norway, with a similar population to Scotland, there are 500,000 huts while Scotland only has about 600.
While smaller, the tradition is strong in Scotland and was strengthened by soldiers returning from the First World War, who walked from the cities into the surrounding hills and forests in search of a retreat from urban life and from traumatic memories.MacQueen explained Scotland's history of hutting: "Scottish folk have a very strong connection with informal buildings. You have bothies, and àirighs, or sheilings, in the Western Isles, which you can still see there today.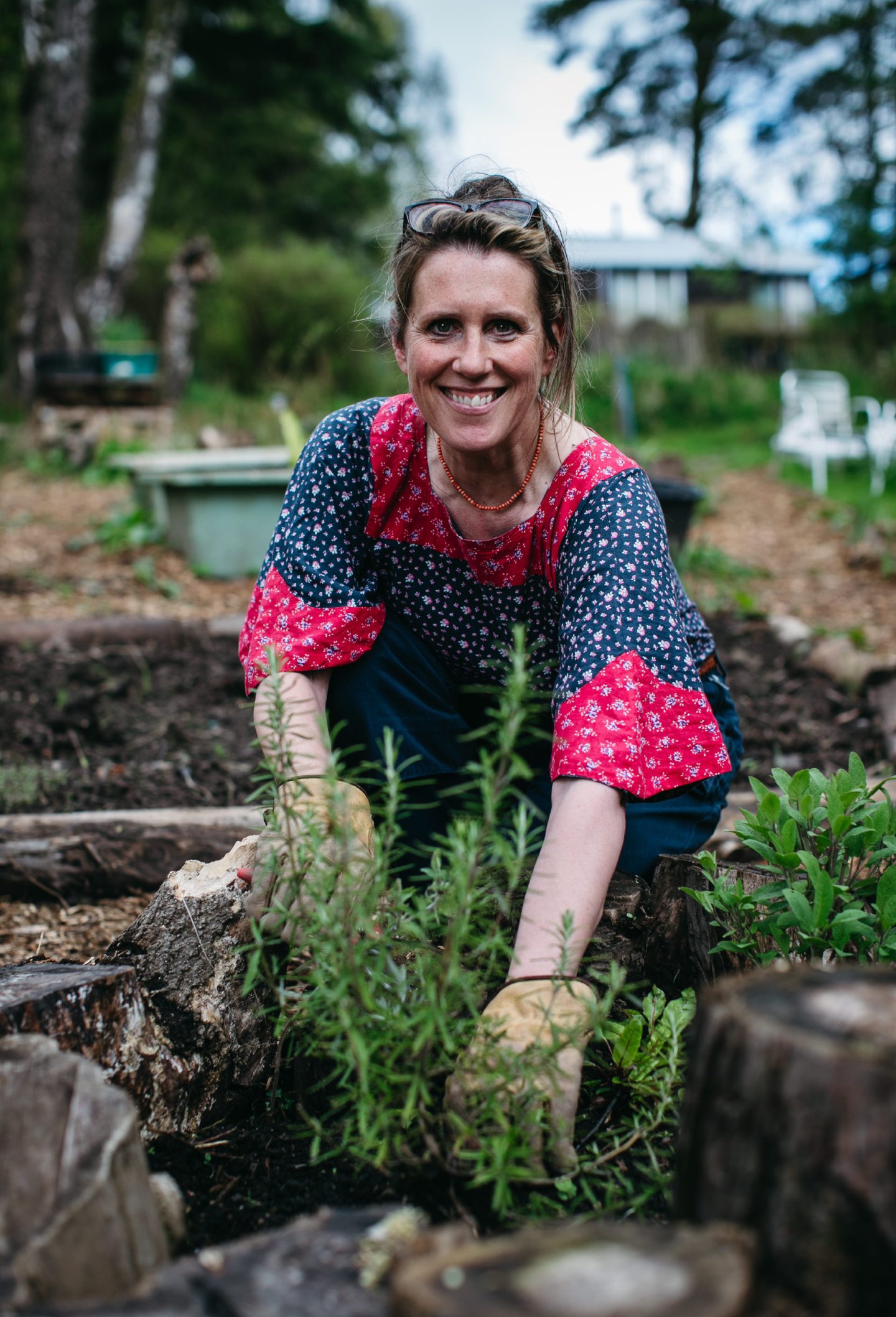 "They were home-built huts, cobbled together with wood and stone. The full family would decamp to the àirigh for a few weeks during the summer, and there are lots of Gaelic songs about going out and spending time at the sheiling. People could go there and get a bit of solitude. For men coming back from the war, building and spending time in their huts was very likely a great therapy. They built them like they had done while in service. They had an informal relationship with the landowners there, and the footprints of one of those communities still stands today in Carbeth."
The Carbeth Hutters, situated in Stirlingshire and home to about 140 huts, is perhaps Scotland's best-known hutting community. During the Second World war, Glaswegians would escape bombing attacks on the city by decamping to Carbeth.
It was embroiled in controversy when, in 1997, landowner Allan Barns-Graham hiked up the rents for hutters on the land. This action was not unusual – while many landowners after the war happily entered into informal "handshake agreements" with former servicemen to allow them to build huts on their grounds, many of their descendants were less keen on the idea as huts were handed down to veterans' children.
The ensuing "land clearances", coupled with the rise in cheap flights and international travel, saw a drop-off of hutting communities in Scotland.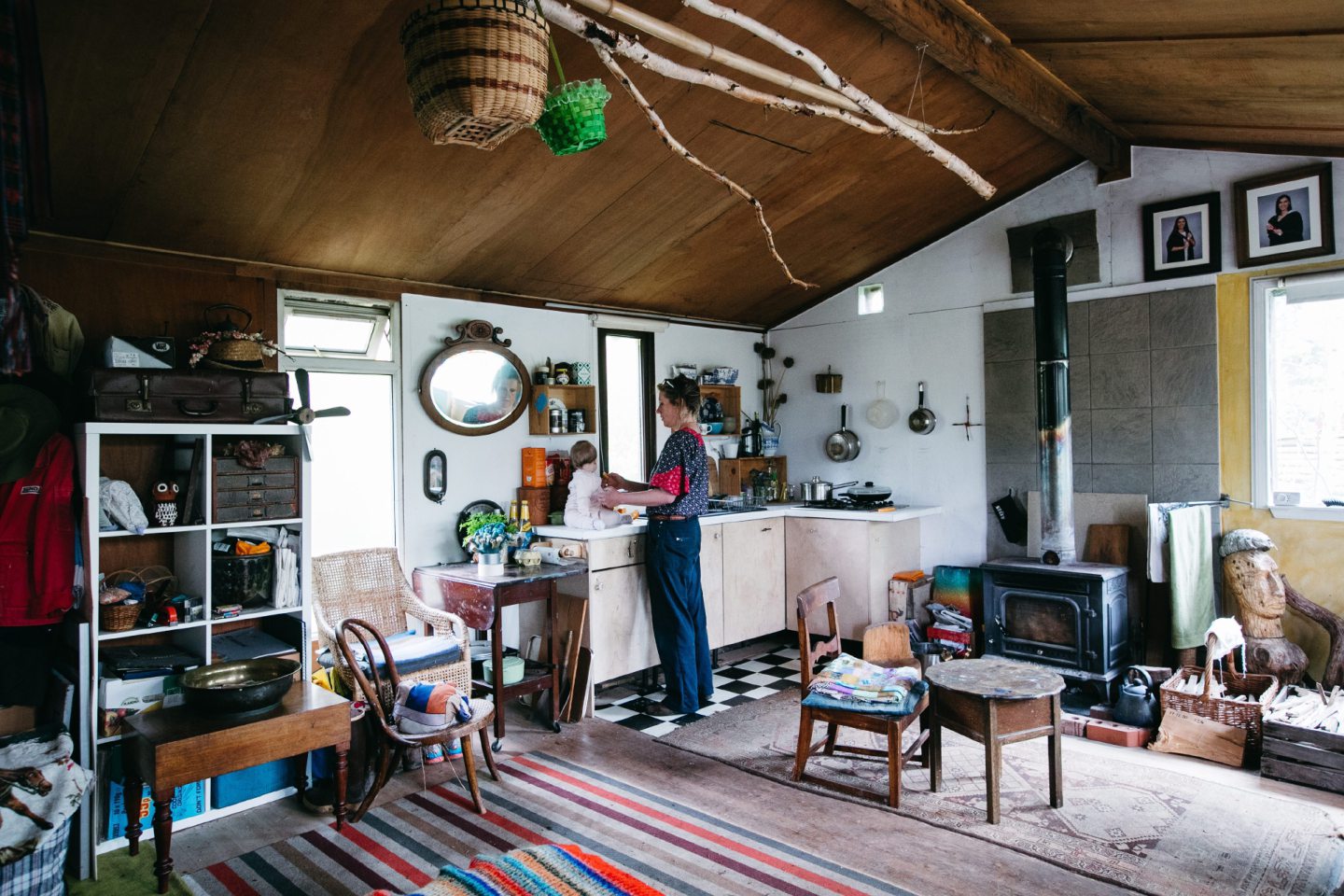 Yet the hutters who remained, like those in Carbeth, fought hard to protect their communites and, in 2013, Carbeth Hutters were able to raise the funds to buy the land from Barns-Graham, and it remains a community-owned site and a leading example of how hutting might evolve.
For MacQueen, however, hutting is not just a way for him to escape into solitude. For his family, his father's hut has become a base for their entire clan, and has brought them closer than ever before.
He said: "It's not like a timeshare, or anything. I have three brothers who have partners and children, and my cousins use it too. We come together here, and it allows our paths to cross more often.
"Everybody is busy with jobs and families and going off on their different shoots and ways. The hut is like a central place for us all. It's no one's house, but is everybody's place."
---
'It's basic, but perfect. The enjoyment is in having a simpler life, being close to nature'
"My hut is my sanctuary," says Sarah McLeod, community liaison at Carbeth Hutters.
"It's a much simpler way of living, and more in touch with nature. I love bringing my granddaughters up here because there is no television or screens."
McLeod bought her hut in 2017, when the previous owner advertised it for sale on Facebook. "That's not the traditional way to go about hutting! But I have enjoyed it ever since and during lockdown it was really quite a wonderful thing."
McLeod's hut is around 15 years old and is fully insulated with a wood burner installed so it can be used both in summer and winter. It is a simple one-room hut but it is perfect for the art teacher. "My hut is quite basic, but it suits me fine because part of the enjoyment of hutting for me is having a much simpler life," she said.
"Every hut is different, and you can see their owner's fingerprints all over it. It is something I never tire of looking at."
McLeod, 53, is interested in off-grid community living, leading and assisting on projects around Carbeth to make it even more environmentally friendly.
She said: "We've put in three community orchids, and as the John Muir Way and West Highland Way both cross through Carbeth, we are looking to add beelines to help support bee pollination. We are replanting native Scottish trees in Carbeth, and trying to rewild the surrounding area.
"With the price of fuel, food and oil going up, it is really important that we look at other ways of living. I'd love it if Carbeth could be a flagship for off-grid living, like the Centre For Alternative Technology in Wales."
While McLeod spends most her time at the hut alone or with her partner, hosting her grandchildren has been a particularly lovely experience.
She said: "A grandmother taking her grandweans up there, it's special. I've planted trees with them, and I really like to think of them coming along with their own grandchildren sometime in the future, and showing them where they planted trees with grandma, and even taking an apple or pear from them to eat. I love to imagine that."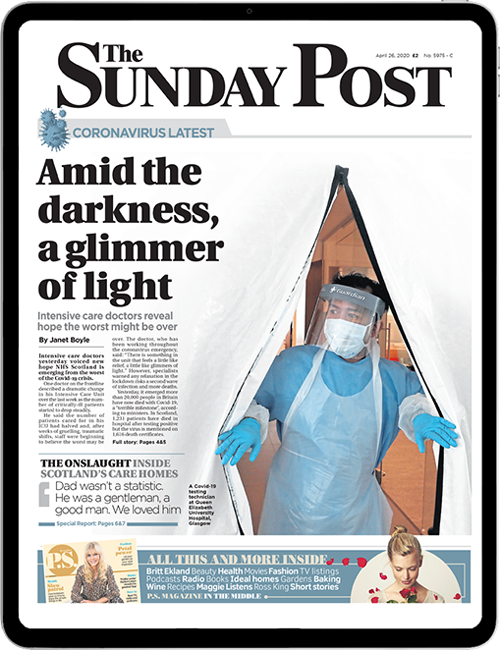 Enjoy the convenience of having The Sunday Post delivered as a digital ePaper straight to your smartphone, tablet or computer.
Subscribe for only £5.49 a month and enjoy all the benefits of the printed paper as a digital replica.
Subscribe