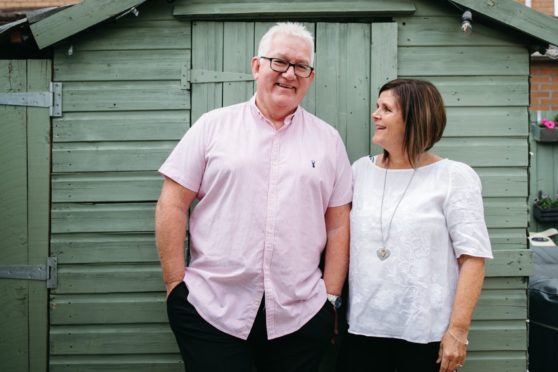 We've spent more time with our beloveds than ever during lockdown but can the usual to and fro of relationships get tricky if your Mr or Mrs Right is professionally, actually right? Here, Tracey Bryce talks to three experts and their partners to find out more. 
The Marriage Counsellor 
Relationship counsellor Mhairi Canning, 61, who works for Relationships Scotland, has been married to husband Michael, 62, for more than 30 years. The couple, from Glasgow, suspect her job has strengthened their relationship.
Mhairi says: 
People come to see us for a lot of reasons from affairs, which are very common, to continuous conflict, meaning they just argue all the time. But couples come because they want to right the ship.
We're seeing more couples wanting to fix things, rather than make a break. From lockdown, we could have a client every hour of every day. There's a big demand for counselling. People have been thrown together and, while some couples have loved it, others may not have coped very well with it.
Lockdown has increased tensions in a lot of relationships.
Michael and I were married for 12 years before I started counselling and we had a good relationship then. We never argue, but talk about our problems instead.
I think one of the benefits of my work is that I am more in tune with myself now. That's the biggest difference. I understand more why I feel the way I feel and therefore I am a more effective communicator.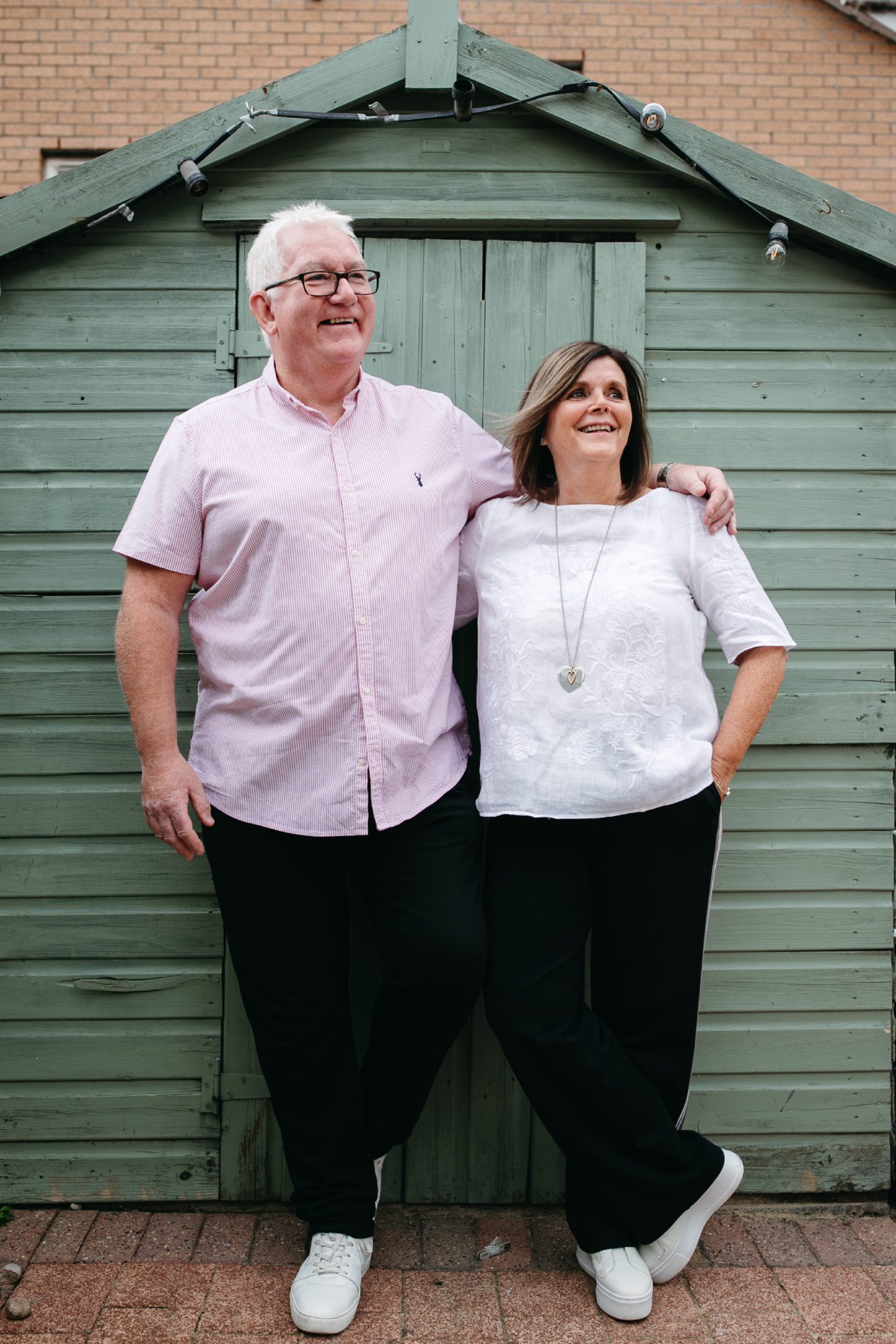 And I have learned to get a better understanding of what belongs to me. I often look at things I am unhappy with and consider whether it's my issue or someone else's. If it's my issue I take responsibility for that. I often ask myself if this is my responsibility to fix or not.
My job is all about talking. The other part of my job is about listening – and picking up on what is not being said. Neither Michael nor myself can tolerate tension. Don't get me wrong, we've had our ups and downs, but if we have something we need to talk about, that's what we do. And we find a resolution.
If you are in a relationship, you have to keep the other person in mind, because otherwise it isn't going to work.
I consider the decisions I am making and how they might impact Michael. He does the same. We factor each other into our thinking.
It's about evolving. I am not the same at 61 as I was at 24. It's about how you evolve through life, work and parenting. Thankfully we have always been on the same page and where we haven't been we have been able to talk about it. Feeling grounded in our relationship helps us to withstand things.
We can talk about our feelings. It's always said in my house that I'm "all about the feelings". There is definitely an openness between us and with the kids, too – although I doubt they tell me everything! They have a good relationship with each other, too, so I think it all makes us a closer family.
---
Michael says: 
There is no doubt that Mhairi's job has had a huge impact on our marriage.
I'm a boy from Govan originally, where feelings were not to be spoken of, particularly for men.
Mhairi's job has been a real education for me. In the early days I didn't really know how to express these feelings.
What she does for other couples is amazing. She changes lives – and saves people. And what she has taught me about how to connect has helped me, too.
Mhairi and I have always got on really well, but there has always been a huge respect, too. She knows what my strengths are and I know what her strengths are.
Myself and our kids tease Mhairi about the feelings because in our house she says we need to "voice it".
It has been a learning process for me. We have both realised that if she has an issue or I have one, talking about it is the best way forward.
I am a big advocate now and always advise people to consider counselling. I used to be a head teacher, working with young men struggling with their emotions. I always thought it was important to promote they didn't need to be the strong person all the time. It's changing. It's OK now not to be OK.
I have had MS for almost as long as we've been married. I've always found it really difficult to talk about. About 15 years into it, I got some counselling – and it changed my life.
Mhairi's work helped me grow as a man and also as a dad. It takes time, it's not easy. Nobody gives you a handbook.
We've learned through talking to show a united front – and play to each other's strengths.
---
---
The Chef 
Barry Bryson, 44, is a leading private chef and runs his own firm, Cater, but it is his husband Robin Jack, 54, right, who cooks at home.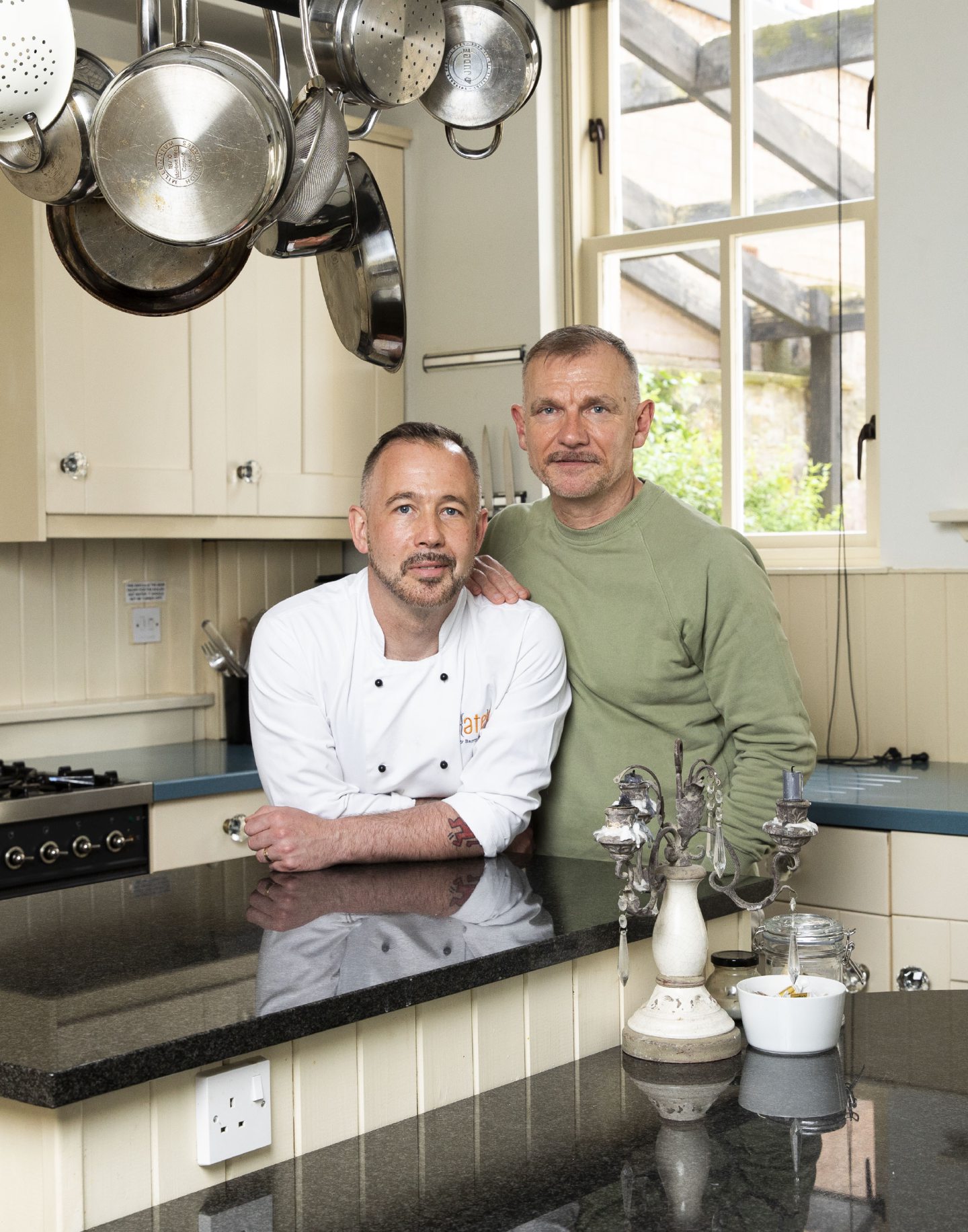 Barry says: 
I can easily lose 70 hours a week to work. I love creating unique experiences so much that it isn't difficult for me to spend a lot of time in the kitchen.
It can be quite fun, but also challenging and stressful. And more so when doing an event and, not only having to cook, but work out how to transport everything and what equipment I will need on site too.
It's pretty serious cooking. But I'm lucky to have a very patient husband – and one who does all the cooking at home. People say you shouldn't bring your work home with you and Robin cooking our meals means I can step away from the pots and pans and leave them behind until tomorrow and just switch off.
In spite of my profession, I am still that guy who comes in the door and says 'What's for tea?'.
I spend all day at work tasting things I am making, and sometimes it's nice just to come home, kick back and enjoy something someone else has cooked for me.
Robin does home cooking which is very different to the fine-dining-style experience I create at work.
He will just throw things in a pan and work out what goes with what. He never asks for my help. He's not afraid of food – or intimidated by me or scared that I will critique it – and I like that.
Robin says: 
I grew up in a big family and, from a very young age, I would help mum out in the kitchen.
From an early age, I used to just experiment. Of course, I've had a fair few disasters, but I like to put a few things together and try it, see if it works.
When I was about 11, I used to wait until the family had finished dinner then invite my friends round for a dinner party. Now, I just look in the cupboards and see what I've got.
I'm not a chef by any stretch of the imagination but I can rustle up a dinner no problem. I tend to go through phases of making the same thing every night, but Barry doesn't mind.
Our friends often ask if I get nervous cooking for a chef, but the truth is we can all cook to a certain level – and I know Barry will eat it, most of the time!
Barry has a real talent for cooking and I am always in awe of that. But I think he has a real appreciation for the fact that I take on the role of cooking at home. And his appreciation gives me confidence to keep on doing it.
---
---
The Fitness Coach 
Scott McLaughlin, 40, from Glasgow, has been a personal trainer for 20 years but his wife Kirsty, 37, an early years headteacher, hates the gym.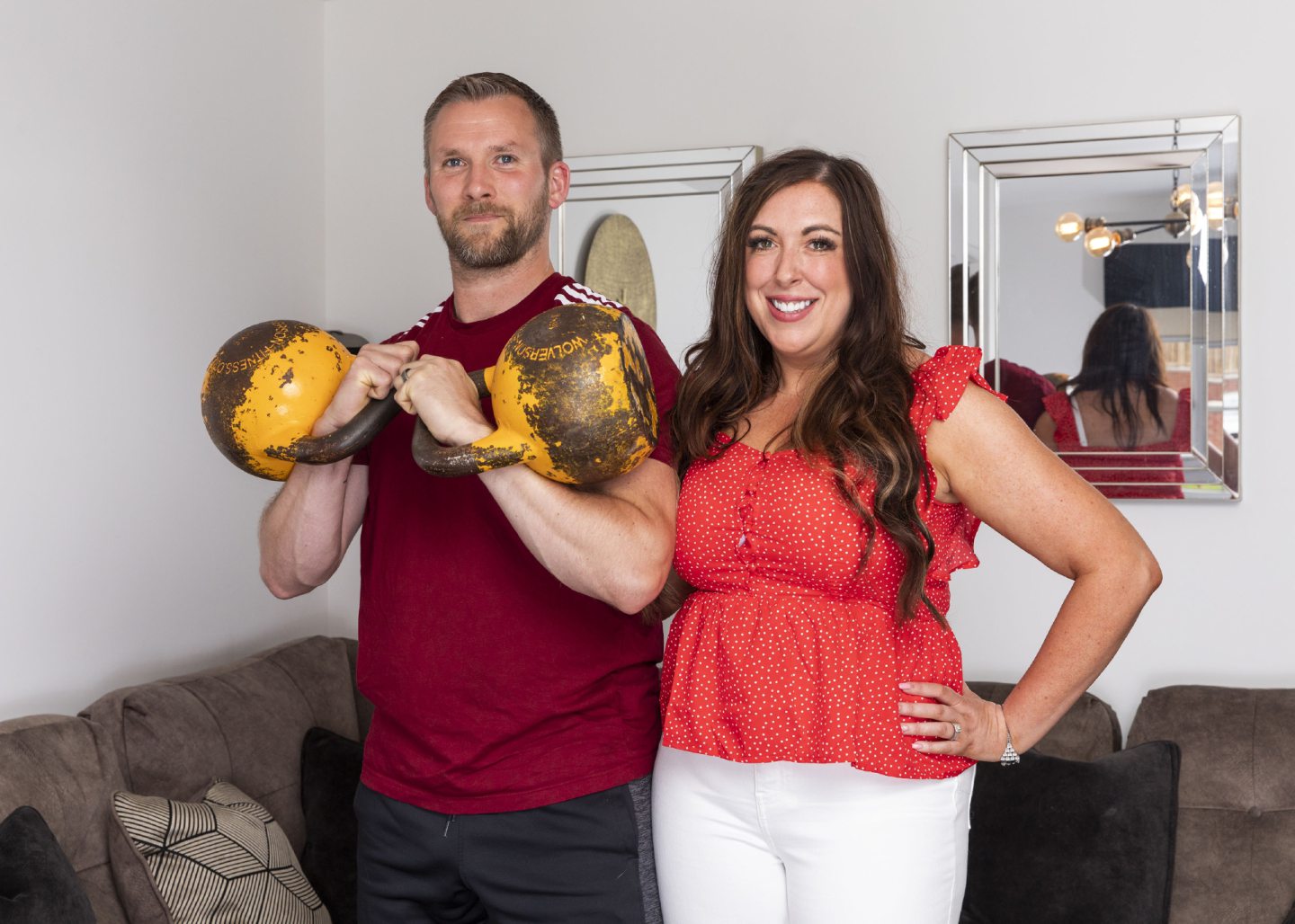 Scott says: 
I've been fitness obsessed for a while. It all stemmed from my days as an office worker, a job I took on after years of heavy lifting and stacking shelves in a supermarket job, which was physically demanding. I would feel terrible after sitting at a desk all day and realised it wasn't good as I was only in my early-20s.
I had stiff joints and I was sore. I felt old.
Now, I have my own gym. I work six days a week. I take fitness sessions from early in the morning, then take clients for evening sessions.
And I work out six days a week, for anything from an hour up to three hours.
I'm so passionate about fitness that I have tried to get Kirsty to the gym a few times, but she hates it. She would much rather go to a fancy spa and chill with a glass of champagne in hand.
I guess some people like it, and some just don't. And Kirsty just doesn't. But I
just accept that we have our own interests and we do our own thing.
It doesn't cause us any issues – except when Kirsty bought her wedding dress two sizes too small – then complained she couldn't slim down to fit into it.
She tried every kind of diet and it wasn't working. I tried to tell her I could help her lose the weight but she ignored everything I said, wanting to do it her own way.
People kept saying why didn't she come to my gym…she wouldn't even need to pay a membership. Eventually she took my advice and dropped the two sizes, but it was hard work convincing her fitness was the way to do it.
Kirsty just hates working out with a passion. Sometimes I think it would be a nice thing for us to do together. But they say opposites attract and I definitely think that is the case.
Kirsty says: 
I hate the gym. In fact, I'm happy to be a wee bit chubby and enjoy my chocolate and wine. I have absolutely no desire to go at all.
I'm just so nervous about it. I think it stems from a really horrible experience in PE class when I was at school. I was never any good at sports. I remember my teacher singling me out and saying 'that's how not to do it'. I was so embarrassed. And now, as an adult, it's in my head that I can't do it.
For Scott, the gym is a way of life.
He couldn't live without it. For me, it's a massive effort. Scott has tried to help me. He will say 'it's just me and you, don't be nervous'.
We've tried hill sprints and hill walks where I've had to scramble at the top…I never stick to anything for very long. After a few times I start making excuses.
I'm quite happy just going a nice walk.
People often ask how I can be married to someone who has his own gym, and not use it.
But it's just not my cup of tea. There is not a bone in my body that likes fitness.
Scott never makes me feel bad and is always willing to help if I change my mind. As a pre-wedding gift, because I said I wanted to lose weight, he bought me a fitness bike. I felt sick every time I went on it, but it did the trick.
At least I know if I ever want to get into fitness, it's all at arm's length. But I don't think that will ever happen!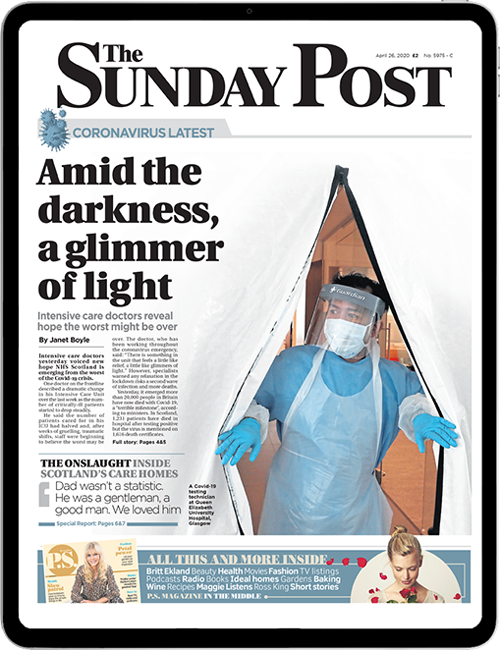 Enjoy the convenience of having The Sunday Post delivered as a digital ePaper straight to your smartphone, tablet or computer.
Subscribe for only £5.49 a month and enjoy all the benefits of the printed paper as a digital replica.
Subscribe