Are you in need of a family law specialist? There are experienced and expert firms across Scotland that can help.
Whether you are seeking help with divorce, child residence or maintenance, pre-nuptial agreements or any other aspect of family law, finding the right expert legal help is important.
Here is a brief introduction to some firms across Scotland that offer expert advice.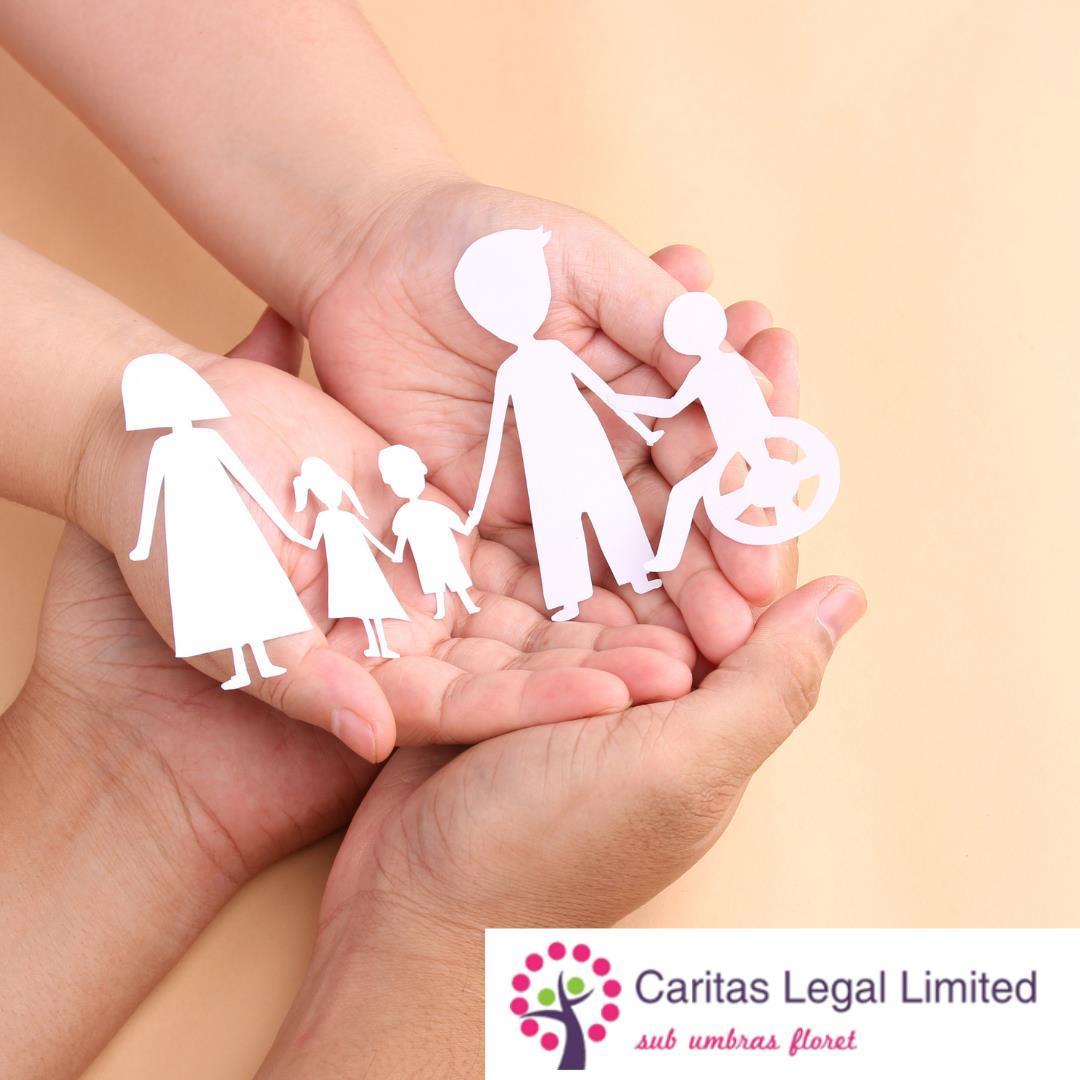 Caritas Legal are experts in separation, divorce, cohabitation and child law.
When faced with family law issues, whatever they may be, it can be hard to know where to turn.
The Caritas Legal team are experts in family and child law, and they are there to assist you every step of the way.
Whether your issue is separation or divorce; cohabitation; where your child should live or the time they should spend with the other parent; whether you are planning to get married or enter into civil partnership; or buying a property with your other half for the first time, these are just some of the issues that Caritas Legal can assist with.
Its experts work closely with other professionals to assist clients in providing focused solutions to their legal issues.
They are committed to resolving issues outwith the court setting where possible through the use of alternative dispute resolution, including the collaborative process and mediation, but are just as comfortable litigating where appropriate.
*Visit the Caritas Legal website here to learn more.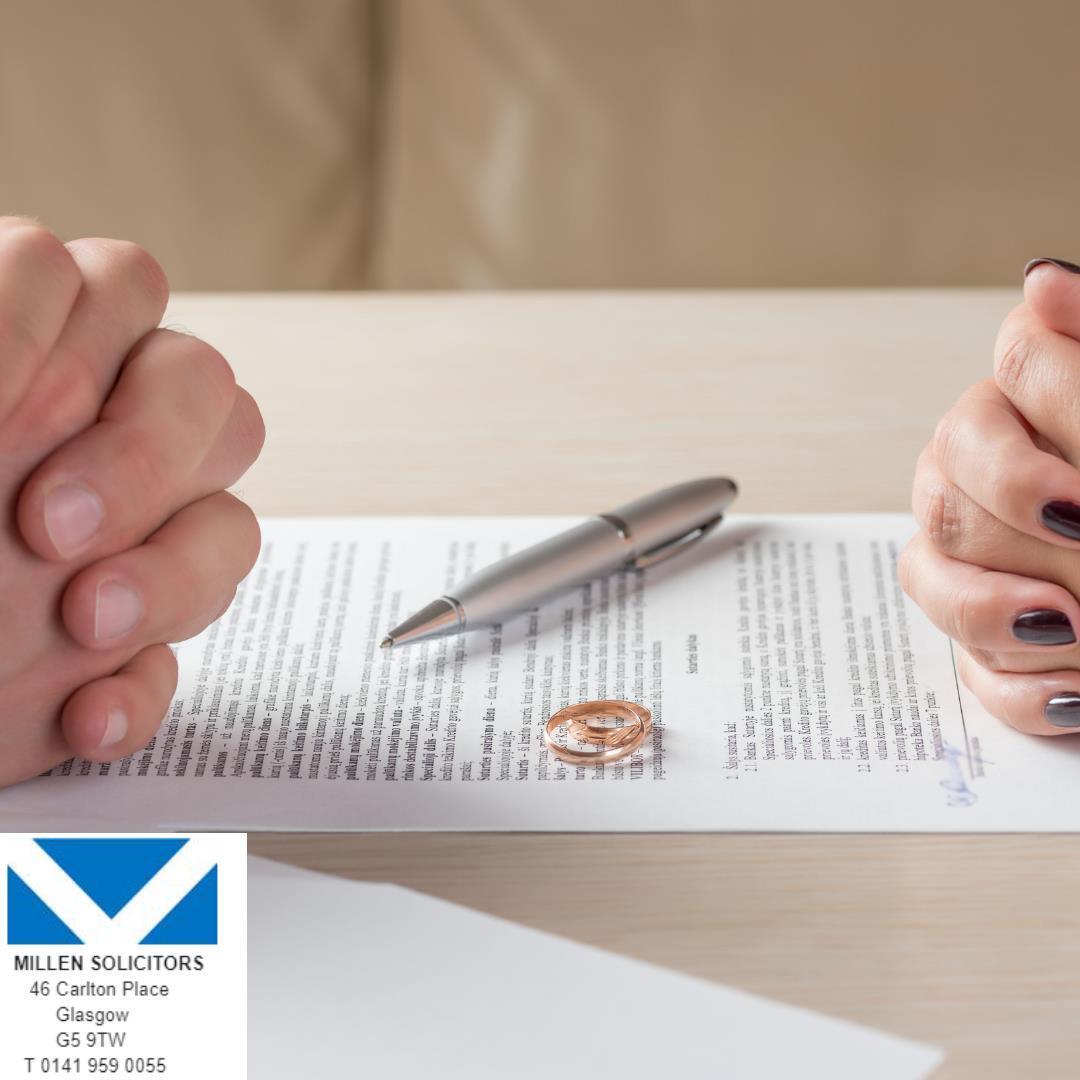 Millen Solicitors was founded in 2010. Specialising in all areas of family law, the firm recently relocated to superior offices at 46 Carlton Place, Glasgow from where they are ideally placed to serve clients throughout West Central Scotland.
The team can provide expert advice on matters such as:
Divorce and Dissolution of Civil Partnerships
Cohabitation
Pre-nuptial and Pre-cohabitation agreements
Separation agreements and financial provision
Residence and Contact Disputes
Adoption
Interdicts and other Protective Orders
Children's Hearings and Child Protection
The Millen Solicitors team has continued to work tirelessly for clients throughout the coronavirus crisis, combining home and shift working with video and teleconferencing.
It offers transparent pricing, interest free payment arrangements and unlike many other family law firms, continues to offer legal aid and an initial free consultation, at which eligibility for legal aid can be assessed.
If you require advice on family law matters, Millen Solicitors would be delighted to assist.
*Get in touch with Millen Solicitors on jm@millensolicitors.co.uk or online here.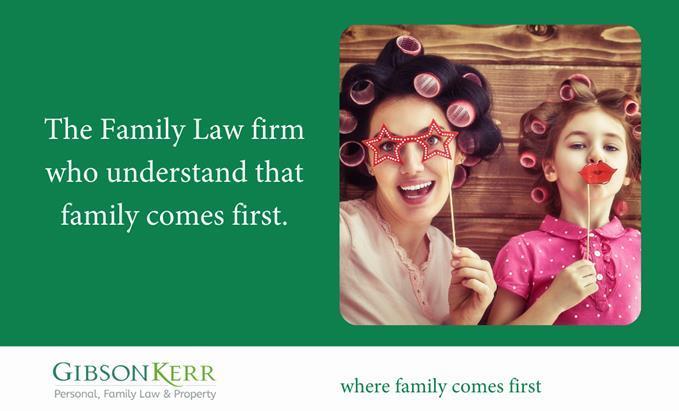 Family life rarely follows a set path and changes in family circumstances such as divorce and separation can have a major impact on your children, finances and living arrangements.
Gibson Kerr's dedicated team of friendly and understanding family law solicitors know the decisions you have to make. They can talk you through your options, helping create the best outcome for everyone involved.
As well as divorce and separation, Gibson Kerr solicitors in Edinburgh can help you to plan for prenups and cohabitation agreements. The firm also has experts in child law who understand that the interests of your children always come first.
Whatever your situation, the Gibson Kerr family law team is experienced, sympathetic and keen to help you achieve the best outcome for the whole family.
You can trust the team at Gibson Kerr to work with you to get the best results for you and your family.
*Find out more the services on offer at Gibson Kerr, online here.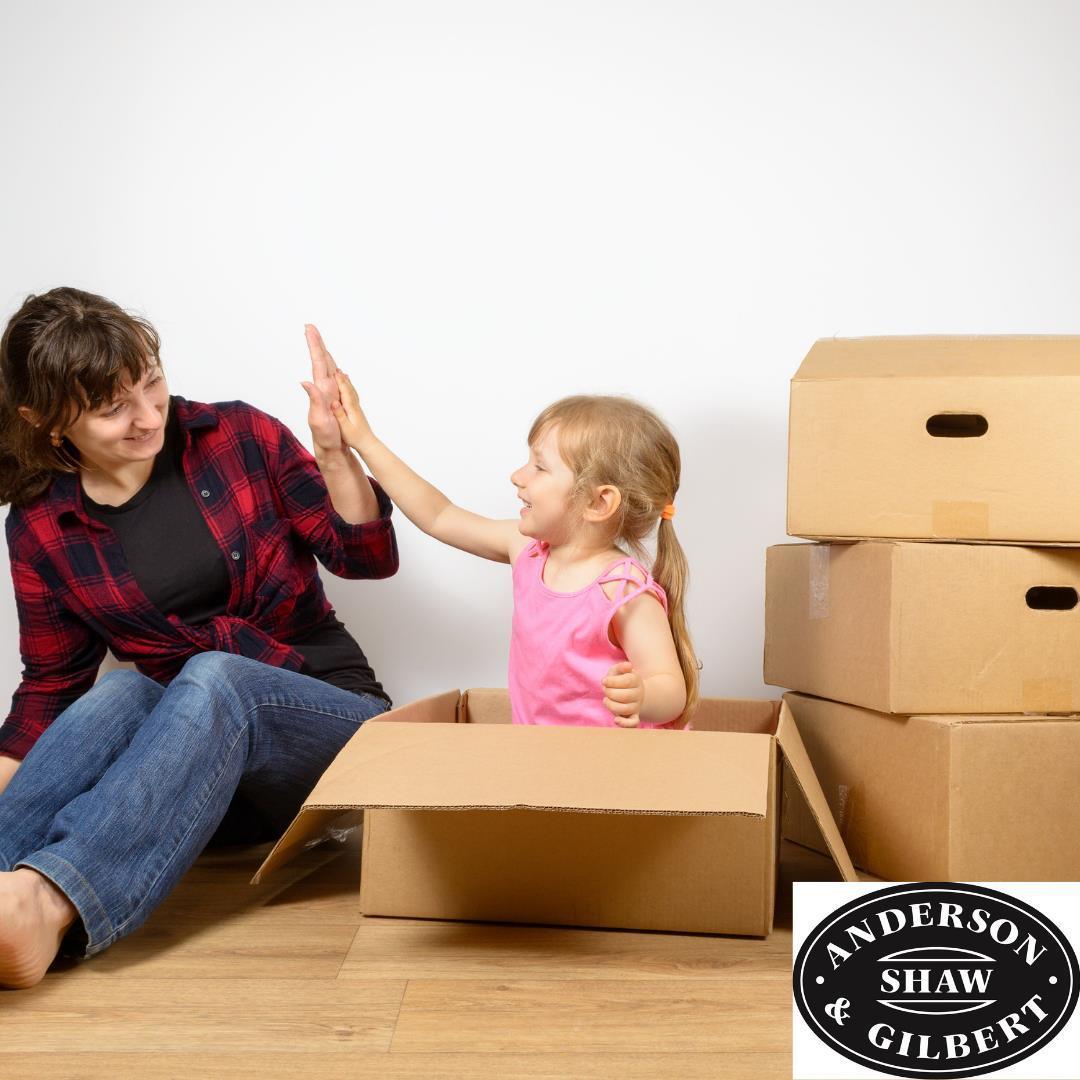 Anderson Shaw & Gilbert has become somewhat of an institution in the Highlands since its doors opened in 1881.
Although it has kept up with the shifting demands of the legal world, the firm has never compromised on the individually tailored service afforded to clients.
Anderson Shaw & Gilbert's friendly and highly qualified team is happy to 'think outside of the box' about any legal issue presented, and the range of expertise available 'in house' assures the firm is a 'one stop shop' when it comes to meeting the evolving needs of clients.
The firm's highly qualified family team are individually accredited by the Law Society of Scotland as specialists in their field.
Ewen Macdonald is accredited as a family law specialist and Elise Thomson is accredited as a specialist in both family and child law, making her the only solicitor in the Highland's and Islands to achieve this esteemed dual accreditation.
Family and child law matters tend to be emotionally charged. In order to make things easier for clients, the Anderson Shaw & Gilbert team are proud to advise discreetly, without legal jargon, and offer practical solutions bearing in mind the pressures clients' face.
*Discover more about the expertise on offer at Anderson Shaw & Gilbert online here.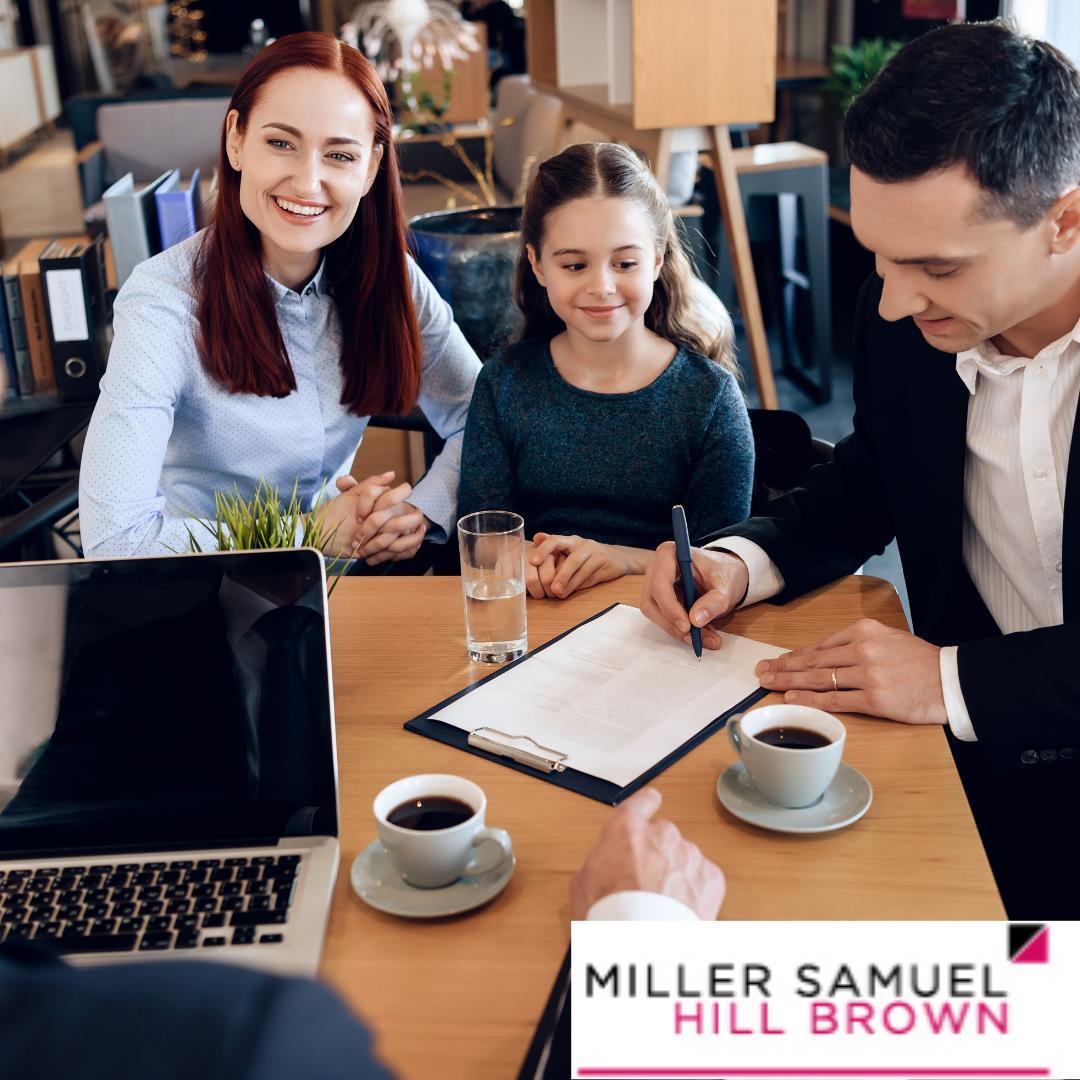 Miller Samuel Hill Brown Solicitors is a highly regarded law firm based in the city centre of Glasgow.
Its team is passionate about client care and acts on behalf of clients across Scotland.
Its core areas are family law, employment law, litigation, commercial property, licensing, private client, residential property and corporate.
The firm's family law team have helped many clients deal with the impact of the ongoing Covid-19 pandemic. They help clients with the most sensitive issues and provide each client with practical solutions to help resolve their family law issues in a compassionate and efficient manner.
The family law team can assist you with the following matters:
Child Residence & Contact
Child Relocation
Child Maintenance
Separation
Divorce
Separation Agreements
Cohabitant's Rights
Cohabitation Agreements
Prenuptial & Postnuptial Agreements
Adoption
Guardianship
For expert advice whatever your family law issue, contact the Miller Samuel Hill Brown team on 0141 473 6783 or fill out an online contact form.
*Find out more and fill in a contact form here.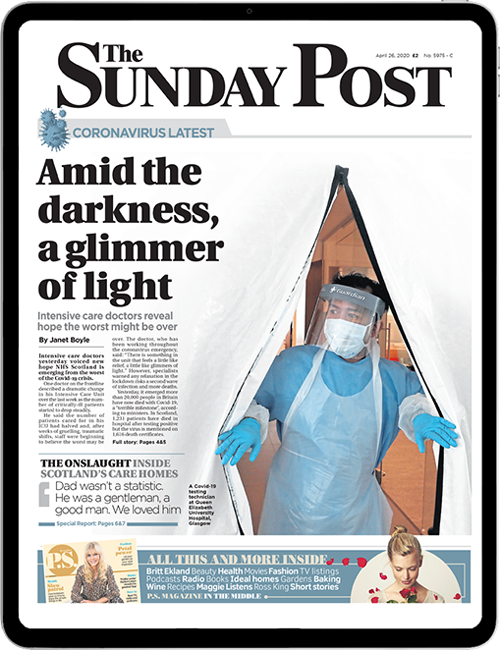 Enjoy the convenience of having The Sunday Post delivered as a digital ePaper straight to your smartphone, tablet or computer.
Subscribe for only £5.49 a month and enjoy all the benefits of the printed paper as a digital replica.
Subscribe