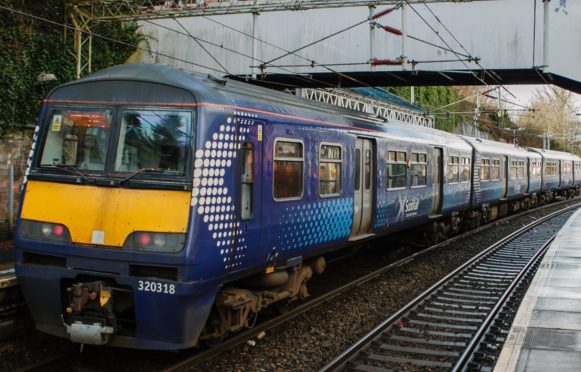 Taking off from Glasgow Airport, the easyJet pilot says: "If all goes according to plan we should be landing at 19.45 local time." What, wait? If? It's really not the sort of in-flight announcement to fill a nervous passenger with confidence.
And I really am nervous. I trace the fear back to the first flight I ever took, when my friend's father turned round in his seat before take off and leaned in to gleefully tell me that if the plane went down there's no way we'd survive.
The expression on my face must have been much like my daughter's when she asked on her first flight where the parachutes were kept. Hmm, how do I break this to her?
I've made a total fool of myself over the years asking to hold random strangers' hands on take off. Well, that's my excuse anyway. And I can remember on a bumpy work trip to Belfast panicking at the sound of rattling metal and asking a Sky News colleague what that noise was.
"It's the cutlery tray, Rona," he replied wearily. On another work trip to Shetland on a tiny plane, in a snow storm (could things get any worse?) I urged the pilot to watch out for an ominous looking light ahead. "It's a star," he said with a look that could have turned me to stone. When will I learn to read the room?
Anyway, back to my recent holiday and despite the pilot's pessimistic words, we did land safety in Croatia. The flight crew thanked us for travelling with them and then, to make us all feel better I imagine, explained what the company did to offset their carbon emissions. This seems to be the new PR spin from airlines to offset our guilt.
But many environmentalists believe this is just a platitude, another form of green washing and that the best way to avoid generating emissions is not to get airborne in the first place.
I would gladly abandon flying. The whole process is, for me especially, fraught with difficulty and stress; the queues, the way passengers are treated like annoying cattle and the price of the drinks in the airport bars. Scandalous!
I would like nothing better than to go by land. But getting the train is costly and time consuming. I had to go to York recently and had every intention of going by rail, until I found out it would cost over a hundred pounds. I ended up taking the car.
Unless you're eagle eyed and organised and book trains to London months in advance, even that first part of your journey is eye wateringly expensive. I would love to be able to get the sleeper down south.
How lovely to wake up in the big smoke ready for the next leg of your journey to some sunny destination. But that really does cost an arm and a leg and in some cases you're not even guaranteed to get there. Just look at the recent story about the unlucky passengers who woke up to discover their train hadn't even left Glasgow.
I have had several brilliant holidays travelling by train. We had a memorable family trip when our children were little Interrailing around Europe. But we had lots of time and no set destination. It didn't matter how long it took. But if you are going away for a long weekend, it just doesn't make sense to take the train, as most of your mini break would be spent travelling.
Train companies in countries like Germany offer great value to their customers. Deutsche Bahn, the national railway company, has been offering a €9-a-month scheme that runs from June until the end of August. The ticket is valid on all public transport services in the country and can be used on any local or regional routes.
Now, that really would make people turn their backs on planes and cars. I would certainly need very little encouragement to abandon aeroplanes altogether.
And it would be a blessing for any poor soul forced to sit beside me too.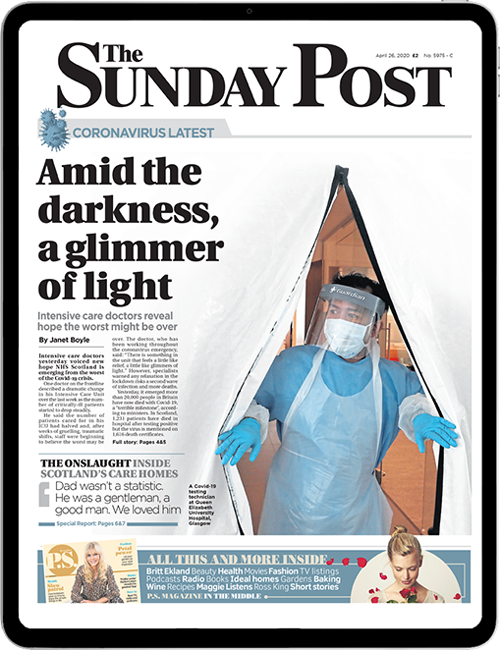 Enjoy the convenience of having The Sunday Post delivered as a digital ePaper straight to your smartphone, tablet or computer.
Subscribe for only £5.49 a month and enjoy all the benefits of the printed paper as a digital replica.
Subscribe