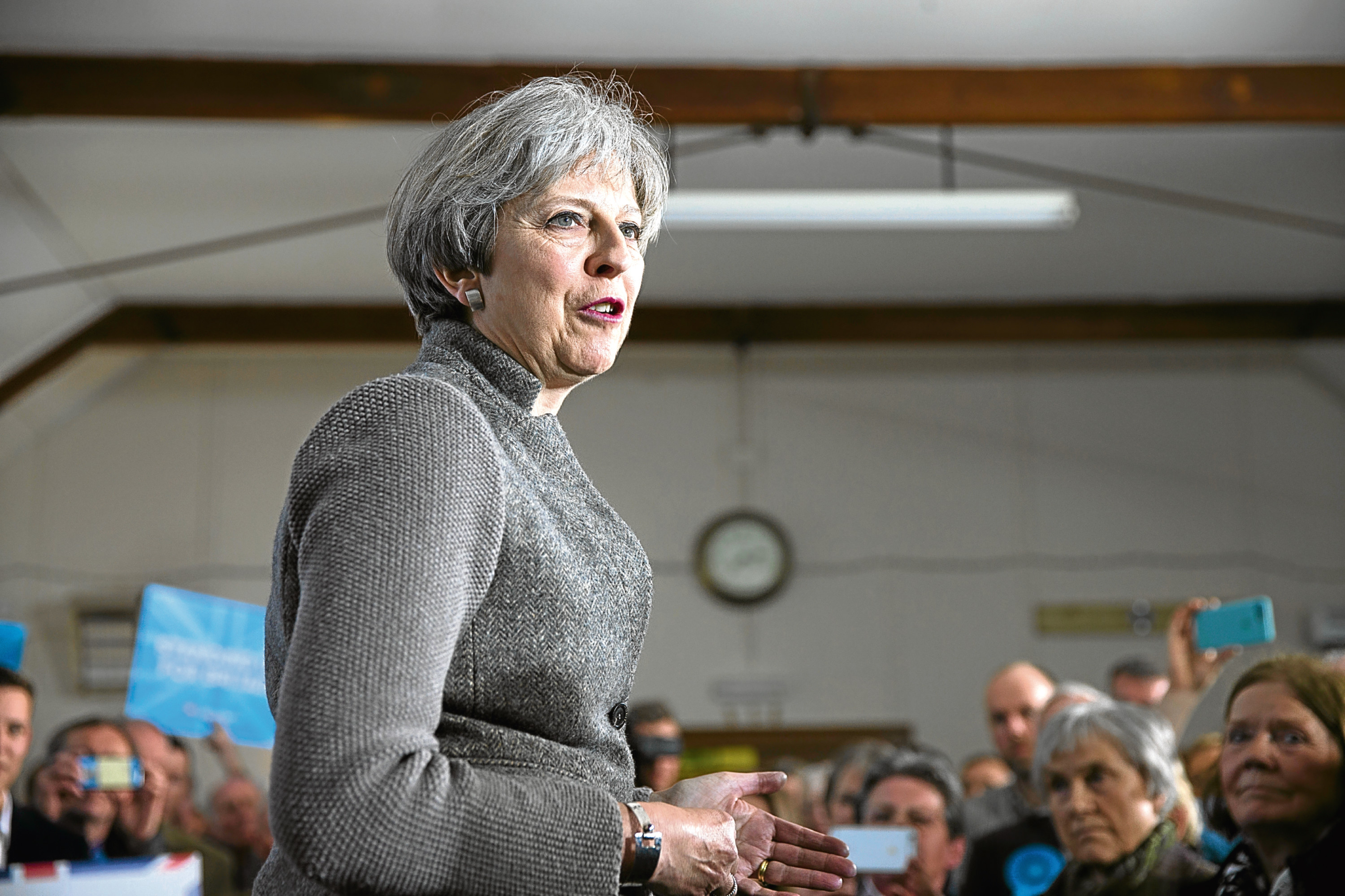 THERESA May has pledged to increase the state pension if she wins the General Election – but ducked out of explaining to voters by how much.
In an exclusive interview with The Sunday Post, the Prime Minister claimed her party's record on pensions meant they were to be more trusted than Labour with the lifeline payment.
However, the Tory leader once again failed to commit to retaining the "triple lock" which guarantees annual pension increases of at least 2.5% until 2020.
In better news for pensioners, the Prime Minister unveiled plans for a new criminal offence for company owners who put private pension schemes at risk and vowed to block takeovers which put workers' schemes at risk of going bust.
Asked about the growing income and housing gap between working age Scots and pensioners, Mrs May admitted it was "something that needs to be addressed".
But the PM also came under fire from the SNP after she branded them "extremists" at a party rally in Aberdeenshire.
Mrs May warned voters that every SNP MP returned to Westminster at the expense of the Tories would be a step closer to Downing Street for Labour leader Jeremy Corbyn.
The Sunday Post asked the Prime Minister what she had to say to Scots who had budgeted for the "triple lock" pension rise for the next three years.
She said: "We will set out in our manifesto in detail what we are going to do but what I am saying is there is a very clear choice in this election, if you look at the record on pensions and in supporting pensioners – you have a Labour Party where we saw one year pensions go up by just 75p and a Conservative Party where people on basic state pensions are £1250 better off.
"Pensions will continue to go up under a Conservative government.
"But of course you can only deliver that if you have got strong and stable government and a strong economy.
"That is why I think it is so important that we see me and my team being elected so we can continue to build that stronger economy for the future. "
On private pensions, Mrs May said, if elected, her party would introduce rules to protect pensions during takeovers – and increase punishments for those found to be mismanaging schemes. Any company pursuing a merger valued over a set amount would have to notify The Pensions Regulator, who could then apply clearance conditions.
In extreme cases, the regulator would be able to block the merger if no credible plan for protecting pensions is put forward.
Under the plans, The Pensions Regulator would also receive new powers to issue punitive fines for those found to have willfully left a scheme under-resourced and pursue new criminal charges for pensions sharks. Asked about the income gap between the so-called "baby boomers" and Scots in their twenties and thirties today, Mrs May acknowledged that it was something that needed to be looked at.
She said: "I think that question of the balance between the generations, the gap between the generations is an issue that I think needs to be addressed but there is a number of ways that one can look at that issue.
"For example, I know that there are people who will be worried that their children will not get on the housing ladder, that's why we have our commitments in terms of housebuilding and affordable homes.
"So it's a variety of things, but it comes back to central theme that none of this is possible if you don't build a strong economy."
Around 2.5 million women have been affected by the incremental changes to the state pension age.
Some are now in poverty as a result of being unaware of the impact of the changes and are campaigning for the government to help them.
Mrs May said that her administration had spent £1 billion trying to mitigate the impact of this but conceded: "When there are changes, the Department for Work and Pensions does communicate and send out letters but I do recognise that it is important that people do know where they stand."
On Scottish independence, Mrs May maintained her firm line, saying: "Now is not the time to be pulling apart the UK, now is the time to try and get the UK to work together to get the best Brexit deal."
In her speech to Tory activists, Mrs May added: "We want to ensure that we build a more secure and united nation.
"That means taking action against the extremists who would divide us and standing up against the separatists who want to break up our country."
The use of the word extremists last night drew a sharp response from the SNP.
Depute leader Angus Robertson said: "This is a Prime Minister who is ducking and dodging scrutiny every step of the way.
"She also has a funny way of trying to win votes in Scotland. By referring to extremists and so-called separatists in the same breath, she risks insulting almost half of the Scottish electorate.
"Language is important and the Prime Minister needs to clean up her act."
He accused Mrs May of running scared of TV debates and avoiding contact with ordinary voters.
"Now her carefully stage-managed flying visit to Scotland has failed to shed any light on some of the key questions she is running away from," he added.
"That includes the issue of pensions – and specifically whether the PM will commit to retaining the triple lock on pensions.
"That guarantee would make sure pensions rise in line with inflation and living costs, ensuring a fair income for our older people
"But when I asked her a direct yes-or-no question on the triple lock in the Commons last week, she repeatedly failed to give a straight answer."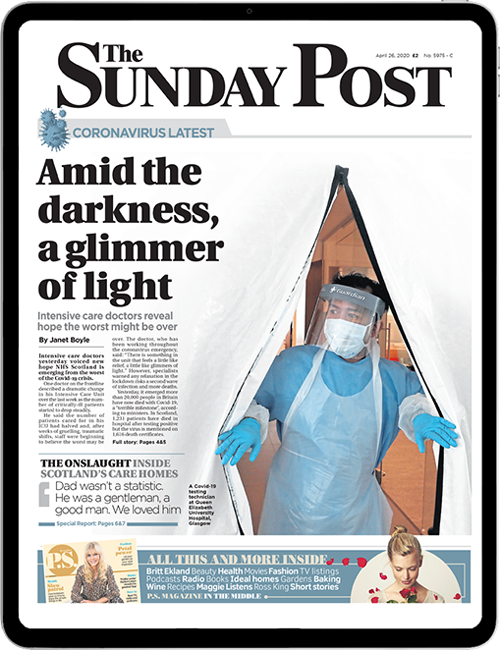 Enjoy the convenience of having The Sunday Post delivered as a digital ePaper straight to your smartphone, tablet or computer.
Subscribe for only £5.49 a month and enjoy all the benefits of the printed paper as a digital replica.
Subscribe