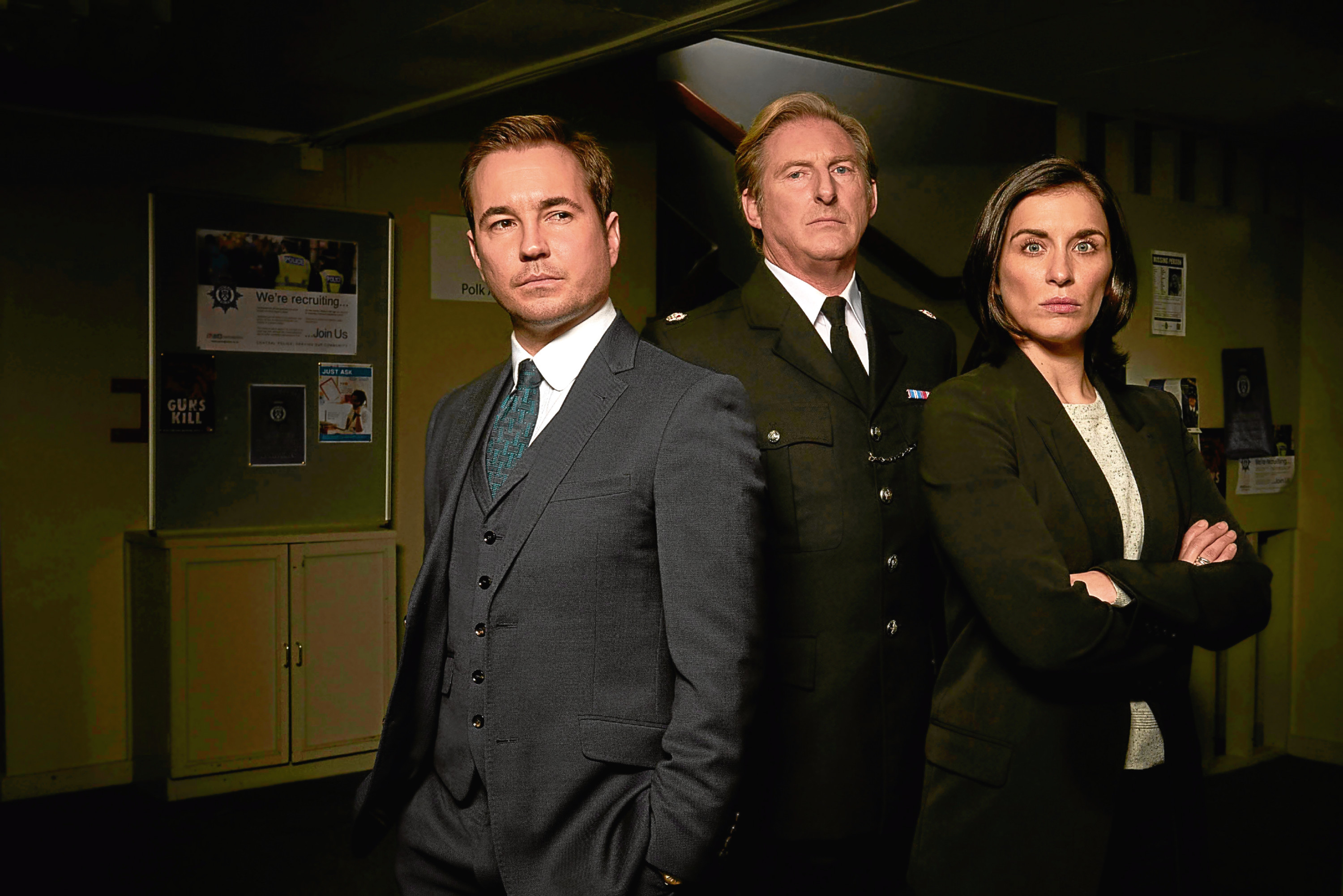 THIS is it. Nerves have been shredded, fingernails bitten, tears shed and curses uttered at having to wait a week to find out what happens next.
Line Of Duty is simply the most gripping drama on TV, famous for shocking plot twists and cliffhanger endings that leave viewers gasping.
The latest series of the show – centred round the investigations of AC-12, a controversial police anti-corruption unit, and starring Martin Compston, Adrian Dunbar, Vicky McClure and Thandie Newton – ends tonight, with fans desperate to at last find out the truth.
We hope you'll go into the fraught finale on BBC1 with your eyes wide open so, to help, we investigate the burning questions that have been keeping us all awake at night…
Who is Balaclava Man?
Not since the Milk Tray ads has a man in black been such a talking point.
Everyone, from Tim Ifield to Michael Farmer to Nick Huntley has been suspected of being the mysterious, hooded figure. But all have been so well flagged up – and then equally put down. So it is someone else, or are we going all the way back to the masked gang of killers from the very first series as was suddenly suggested last week?
That would make it a more complex, perhaps ultimately satisfying, explanation than we ever imagined.
Which H marks the cop?
Detective Superintendent Ted Hastings has always been AC-12's rock. But while Masonic links and sexism charges have raised awkward questions, we refuse to believe he's the bent Mr Big "H" as suggested by ACC Hilton (ooh, look, that starts with an H too!).
Of course the sleazy top cop – trying it on with Roz, pressurising Maneet, trying to shut down AC-12 – could be the figure "Dot" was trying to finger as he breathed his bloody last into Kate's ear at the end of the last series. If not, will the true mastermind please stand up and take a bow.
Otherwise he'll be left to slink into the darkness of the next series – along with our desperation for the truth!
Who turned the tables on Tim?
The forensics man may only have been in the first episode, but what an impact. He went from a chainsaw-wielding body-chopper to one of his own crime scenes in the blink of an eye. Roz's eye that is.
We want the killer fingered, although fingers are – literally – a sore point for Tim, who was left missing his.
Was there something more behind his obsession with Roz's railroading of Michael Farmer? Was he really in the bad men in balaclavas club or did he just happen to have one in his bag for fibre testing?
And what was his real connection with kidnap victim Hana who was turning up at his flat? He showed his temper with Roz, so perhaps it had hidden an ugly, dangerous side before.
Is she Roz-ten to the core?
Every time it looks like the DCI is going to be caught for dodgy dealings, she wriggles free. Even 13 on the fiddled crime scene blood sample didn't prove to be her unlucky number.
Turning her interview round to put a rattled Ted in the frame was a gobsmacking masterstroke and husband Nick – still in the frame? – might have wished she'd lost her hand before giving him a slapping.
Cool and calculating, she has always been one step ahead – now even having Nick nicked – and faster on her feet than Usain Bolt.
But while she seems the most callous copper ever, could it really be that Roz is guilty of little more than a cavalier approach to wound care?
Has Maneet really gone from hero to zero?
Lowly copper Maneet was the Sherlock Holmes-like genius who looked like she'd crack it all.
Every vital bit of evidence was uncovered through her.
Then the nation gave a collective anguished cry of, "NOOOOOO!" as it turned out she was the one handing over AC-12's innermost secrets and putting the unit's future at stake. With a baby on the way, this was the delivery no one wanted.
Die-hard fans refuse to believe the diligent PC has sold her soul to Hilton.
Maybe she was fed-up standing in line for the crumbs after all of her brilliant breakthroughs. Or perhaps Sherlock will have one final flourish!
So, Farmer so good?
Ever since the opening shock – surely Still Game's Methadone Mick wasn't a mad murderer? – Michael has had many viewers' backing.
Surely the simple soul was too obvious? He certainly deserved a solicitor who hadn't just taken a week's supply of Night Nurse before settling down for an interview room kip!
There is certainly a connection with sharp-suited, sharper-tongued legal eagle Jimmy Lakewell – a pal of Roz and Nick.
But is Mick really just the innocent victim of a ruthless Roz fit-up? Or is there a deeper link to shifty Lakewell and his pals?
Here's hoping he hasn't been hiding an awful involvement all along.
What are the minions up to?
As AC-12 knows only too well, the best person to get away with a crime is a copper who knows all the tricks.
Could bearded detective Joe Nash from Roz's team be the killer?
Or maybe there's something shady about "Jodie the toady".
No matter how shonky Roz seems, Jodie has been her right-hand woman – although actually it's a left Roz now needs.
There could be more to her dogged devotion.
OK, so we stretched the truth with the eight burning questions…hundreds remain.
Like, will there be more burning questions after tonight? Will Steve's armchair remain upright? Will Kate manage to persuade Ted women can drink pints?
And how did they ever make a series this good?
Will there be a three-peat?
Will we see all of the terrific trio – (super) Ted, (clever) Kate and (tenacious) Steve – back next year? Martin Compston said recently "it'll be heartbreaking, but one of us is likely to go at some point", so maybe they're all in on the biggest shock of all, the brutal despatch of an AC-12 boss?
With Kate's undercover role rumbled – again – might she succumb to a surprise attack? Happily it wasn't the stairway to heaven for Steve, but can he get back on his feet – and find some snazzy new waistcoats?
And will Ted successfully negotiate the rotten police power play to deliver another: "Now listen, fella!"
Line Of Duty, BBC1, tonight, 9pm.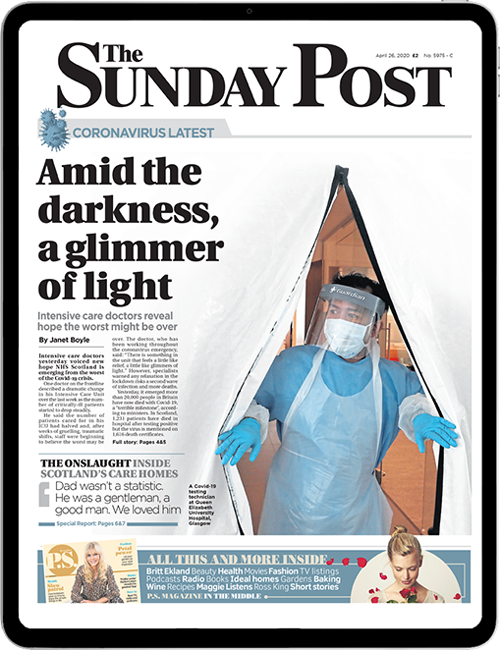 Enjoy the convenience of having The Sunday Post delivered as a digital ePaper straight to your smartphone, tablet or computer.
Subscribe for only £5.49 a month and enjoy all the benefits of the printed paper as a digital replica.
Subscribe