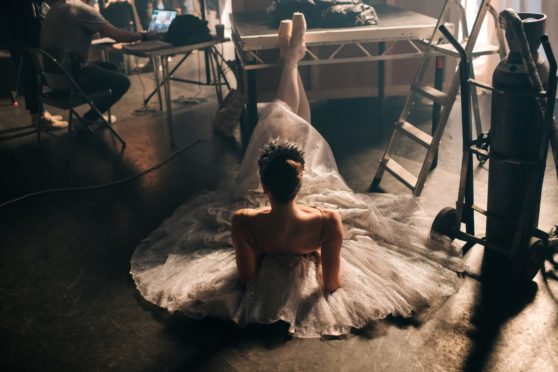 From The Nutcracker to The Snowman, nothing makes us feel more festive than a ballet at Christmas.
This year, as theatres remain closed because of the pandemic, the show must go online as Scottish Ballet dances on to our screens and Christmas classics collide.
The company has produced its first full-length feature film, The Secret Theatre, which premieres tomorrow.
The story, of a young boy stumbling into a deserted theatre, is inspired by our strange times. But soon the worlds of the Snow Queen and the Sugar Plum Fairy come together as the theatre bursts spectacularly into life.
For the ballet dancers who spent months in lockdown it's a huge release to perform again. Especially for principal dancer Sophie Martin, who hasn't been on stage for more than a year.
Sophie, 36, had just returned from maternity leave when the pandemic hit. And the new mum found the battle to get back in shape harder while not able to train in the studio in the early months of tight coronavirus restrictions.
"It was so tricky," she said. "After giving birth, I needed a bit more support. It was hard not to be around fellow dancers and also not having all the professionals, like physiotherapists.
"Training in my tenement flat wasn't easy. I had a two-square-metre working space, the floors weren't right, working on pointe shoes was impossible…and that's before you think about the neighbours all around who must have been wondering what all the noise was!
"Trying to do the bars with a baby around your feet isn't the easiest. I couldn't even train outside other than a jog to help with stamina, because you need to be warm enough for the muscles to be on form.
"It was really difficult physically but also balancing training at home with spending time with my daughter. It was hard to disconnect. I guess I just had to think differently."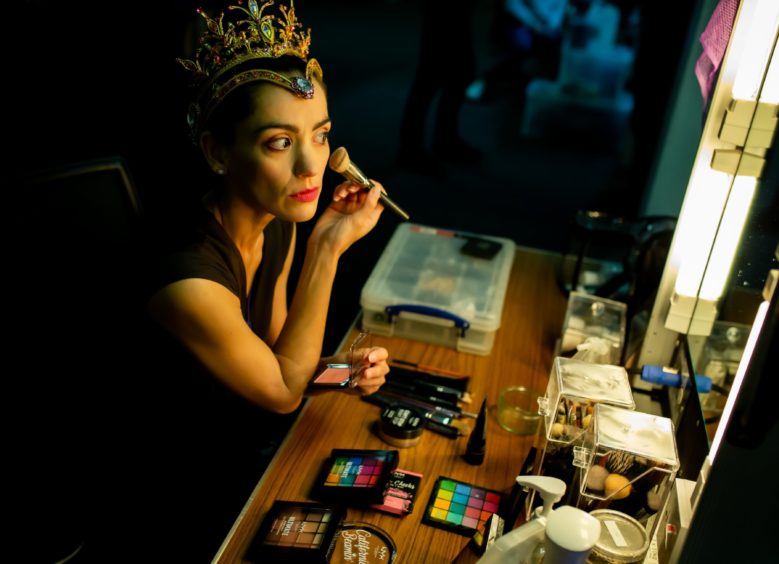 Although challenging, Sophie soon found motivation and with a little help from Scottish Ballet in the form of Zoom classes, powered through until the studio reopened in July.
"They really tried to make it as easy as possible to do from home, but it was amazing to get back," said Sophie.
"We trained in small groups so it was easy to manage if someone got the virus but it was great to see some of the other dancers again."
That's when artistic director Christopher Hampson, a former dancer with English National Ballet and graduate of the Royal Ballet School, came up with the idea for the feature film – and rehearsals began within weeks.
"My part in the film is something I have danced before," said Sophie. "But rehearsals for film instead of TV were completely different from normal. When you train for the stage, you know where the audience is going to be and where you have to look. But in film, the camera can come at you from any angle. You don't know whether it is going to be at the front, back or side.
"In a way, on camera it is slightly better in that you get second or third chances. Unlike on stage, if you fall apart, you can go back and do another take, but at the same time you have no idea where the camera (and your audience) is – and whether they are seeing your best side! The close-ups on stage are never quite as close up as a camera can get so it does make you very self-conscious about your facial expressions. And filming certainly makes for a really long day.
"I suppose we just had to adjust. It certainly was a big change for us, but exciting to be doing something new."
Sophie, originally from Normandy in France, who joined Scottish Ballet in 2003, added: "I do miss performing live.
"It has been really odd being based in Glasgow and not travelling like we normally do all year round.
"My last live performance was over a year ago because I took a break when I was pregnant and Leona has just turned one. I can't wait to get back on stage again, but it has been nice to have a project.
"It's so hard to pick just one because I love all the winter ballets – from Swan Lake and Sleeping Beauty, to Cinderella and The Nutcracker.
"Sadly, the audience can't have that this year, but at least with the film, they can connect.
"It's a great souvenir for us to be on film. I have done so many things in the last 17 years and have so many memories, but having something on record has never happened before.
"We can reach a bigger audience this way. And it's great to find something to work towards – and that's what matters.
"We just have to be patient and cross our fingers that we get back into the theatres next year." Until then, Sophie, along with partner Simon, who is also a dancer with Scottish Ballet, is looking forward to a family Christmas in France with baby Leona.
"We managed to get over during the summer, but everyone is looking forward to seeing Leona again and it will be nice to have a break," Sophie added.
"Simon and I shared parental leave so he has been off for a while taking care of Leona while I am back at work. It will just be lovely for us all to be together."
Scottish Ballet's The Secret Theatre will premiere tomorrow at 6pm and run until Christmas Eve. Book free tickets in advance at scottishballet.co.uk
---
If we can share our love of dance even more so online, why wouldn't we?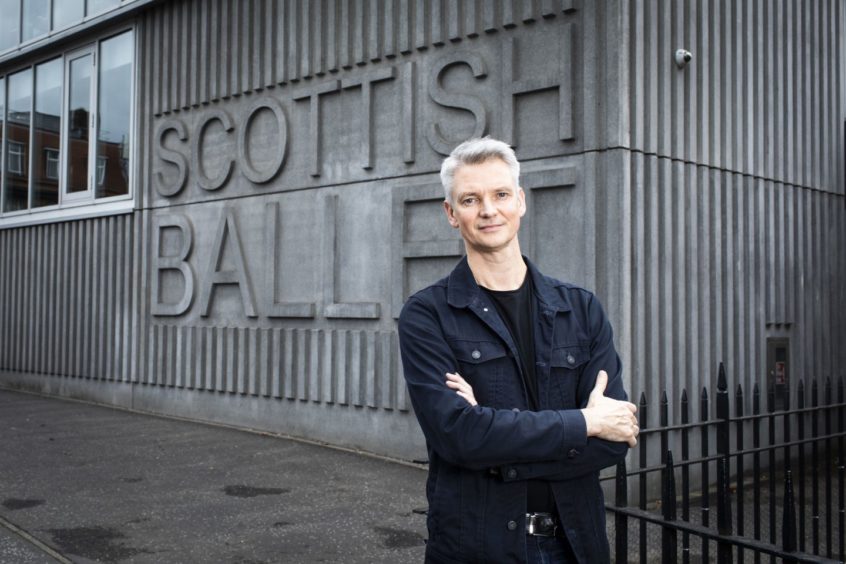 Created by artistic director Christopher Hampson and long-term collaborator Lez Brotherston, The Secret Theatre features characters, choreography and music from Scottish Ballet's festive repertoire, as the worlds of The Nutcracker and The Snow Queen collide.
"It's a major achievement to produce our first feature film and I guess it's the one good thing to come out of this pandemic for us to be able to be with people at a time of year when they would normally be coming to see us in theatres," said Christopher. "The winter ballets are vital for us in terms of income and really vital for audiences.
"Often new audiences will go to their first ballet in winter so it's a great entry point. So when we knew we weren't going to be in theatres we wanted to make sure we could reach people nationally.
"I'm hugely proud of the company for just not stopping. When the pandemic hit we went into lockdown but, as soon as we were able to start Zooming safely, we created the world's first Zoom ballet. Then we produced four short films for the Edinburgh Festival and then this feature film…none of that was on our horizon in March.
"I'm also proud of our audience for sticking with us when we put stuff out there online. The feedback has been incredible.
"Now more than ever people will be needing art and culture in their lives, whether it's a great film on Netflix or watching our online content.
"As we emerge from this pandemic, the things we have learned, we are going to keep that and run with it. If we can open up to a wider audience, that's the way to go. If we can share our love of dance even more so online, why wouldn't we? It will all work to get people coming to see us in the theatre. That's the real experience. We will never stop doing that.
"Just to see an audience will be amazing. "
---
Joy for Jerome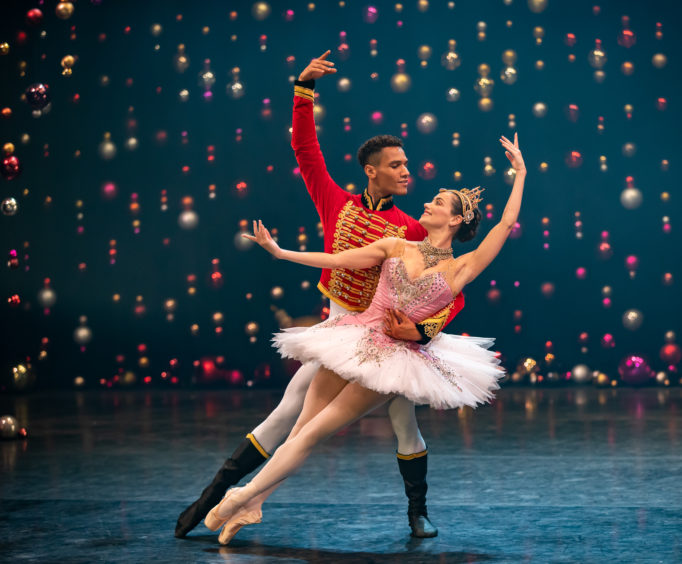 2020 hasn't been great for most, but Jerome Anthony Barnes ends the year on a high.
His role as the Prince in The Secret Theatre impressed his bosses so much that they made him soloist.
"I love what I do and I'm so happy to be promoted," he said. "I just want to enjoy every moment."
Every moment of getting ready to reveal the feature film to the nation has been enjoyable, too.
"Being able to come back to perform is amazing, as I love what I do," he said. "Before the pandemic, I think some people took things for granted but it has allowed us to check in and be given the chance to seize opportunities.
"I miss the applause of the audience as that is always really rewarding. I miss hearing people and seeing their emotions. I would say that I miss the aspect of performing live to people, and the continuous flow of butterflies when you are dancing through a full production.
"But I am so surprised at how quickly the company adapted. We really checked in as a team and worked to support each other. I am so proud of everyone, as we're like
a family."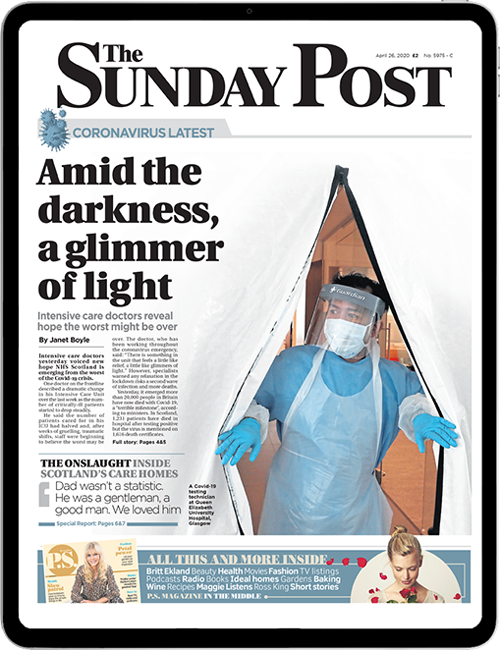 Enjoy the convenience of having The Sunday Post delivered as a digital ePaper straight to your smartphone, tablet or computer.
Subscribe for only £5.49 a month and enjoy all the benefits of the printed paper as a digital replica.
Subscribe