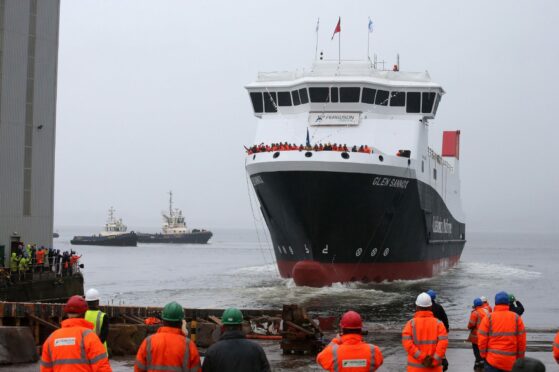 The Ferguson ferries inquiry by Holyrood's Public Audit Committee laid at least one doubt to rest. Erik Østergaard, the Copenhagen-based chairman of CalMac, definitely does exist. He is not, like the politicians of TV's Borgen, a work of Danish fiction.
Østergaard has been CalMac chairman for six months without having visited a CalMac port, stepped aboard a CalMac ferry or met a long-suffering member of the widely admired crews, who make the best of an exceptionally bad job.
Before being parachuted into CalMac by grateful SNP ministers and civil servants, Østergaard had been chairman of CMAL – the procurement quango that, nominally at least, was client for the two unfinished hulks in Port Glasgow, five years late and at least three times over budget.
It was in that former role he appeared before MSPs, who are following up on a report by the Auditor General for Scotland that was probably the most damning ever ­produced by a holder of that office.
So, was this finally the moment for Østergaard to take his place in the limelight? It was the current interim chair, corporate lawyer Morag McNeill, who fronted the CMAL team – not the man who was in the job when bad things happened.
To be fair, McNeill was a non-executive director of CMAL when the crucial exchanges with the Scottish Government took place, but it was Østergaard who delivered the message to ministers that the Ferguson deal should be "binned" and the contract re-tendered. And, critically, it was Østergaard who remained in post when the advice was brushed aside.
It was disappointing, therefore, to hear so little from the Dane. In one of the few direct questions put to him, committee chairman Richard Leonard asked if – in 30 years' experience of shipbuilding – he had ever known a contract to be placed without a Builders Guarantee in place, to safeguard the client. He replied: "Not that I recollect."
Yet CMAL under his leadership accepted the "instruction" from ministers to proceed on these terms – resulting in the gross failures they had warned against.
McNeill was at pains to point out that – in direct contradiction of evidence previously given by senior civil servant Roy Brannen – they had never been "content" to proceed with the order. She was backed up in this by Østergaard, which only highlighted the obvious question: why did they not resign?
Instead, they stayed in post while the debacle unfolded, compromised and complicit in what they knew perfectly well to be a political stunt geared entirely to the electoral interests of the SNP.
The extent to which politics trumped doubts over the yard's ability to build the vessels was confirmed in extraordinary testimony about the two ceremonies at the Ferguson yard that the first minister turned into photo opportunities. Neither, according to both Østergaard and McNeill, should have taken place.
The first was to mark the Ferguson yard being named as preferred bidder at a time when negotiations about its terms were still ongoing. The internal civil service advice was that then-transport minister Derek Mackay should lead on this announcement. Within a day, however, it was turned into a photo opportunity for the first minister – against advice from CMAL. McNeill said announcing it with such fanfare made it seem like "a fait accompli" and made continuing negotiations with Ferguson's "more difficult". All for the sake of a photo-op.
The same happened in 2017 when Nicola Sturgeon reappeared to launch the first vessel with painted-on windows. In CMAL's view, the Glen Sannox was not ready for launching and the whole thing was geared to a political PR event – to which they, the clients, were not even invited.
CMAL's version of events will be contested by other players in this scandal – just as they rubbished the parts played by Jim McColl, ministers and civil servants. There is an awful lot more digging required than this 90-minute session allowed.
However, what Østergaard and McNeill never came close to answering was how, in conscience, they could have stayed in place as their advice was ignored, their role as clients trampled on by ministers while Sturgeon photo opportunities were inflicted upon them against their advice and commercial duty.
Worry not – the key players have come out pretty well. Østergaard's public silence is rewarded with the shameless CalMac appointment. McNeill will doubtless become his permanent replacement at CMAL. Brannen has been promoted to an even more senior Scottish Government role and the first minister has long since moved on to other photo opportunities.
The only losers are hardly ­mentioned – the islanders who have to contend daily with the realities of a CalMac fleet that is woefully unfit for purpose, thanks to CMAL and the Scottish Government.
---
Brian Wilson is a journalist, former MP and Labour trade minister and an islander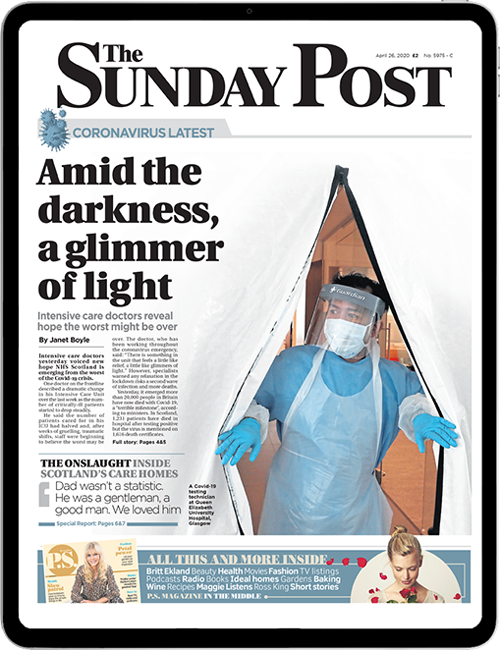 Enjoy the convenience of having The Sunday Post delivered as a digital ePaper straight to your smartphone, tablet or computer.
Subscribe for only £5.49 a month and enjoy all the benefits of the printed paper as a digital replica.
Subscribe