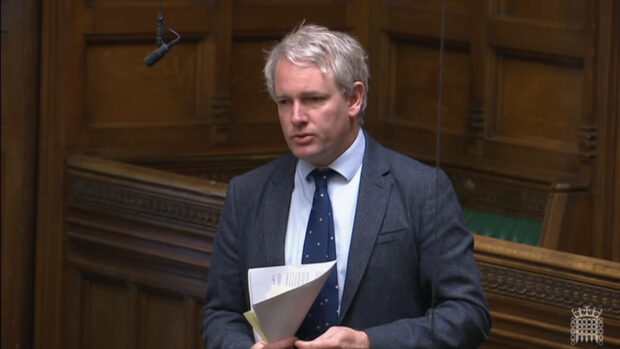 The prospect of another independence referendum might have flustered a few folk this week, but spare a thought for poor Iain Duncan Smith, who endured the volcanic intensity of his first hot flush.
The former Conservative leader was part of a group of male MPs who – at an event organised by Over the Bloody Moon to raise awareness of the UK's hormone replacement therapy product shortage – donned heated MenoVests designed to simulate the menopausal experience, coming soon to a dystopian theme park near you.
"It's deeply unpleasant and an enveloping heat," said Wes Streeting, the Shadow Health Secretary, as the temperature crept up on his removable zip-up gilet. "If men had this, we'd be complaining a lot," added a sweaty Duncan Smith, as if women don't ever vocalise their discomfort. I think what he actually meant was: "If men had to go through this, every scientist in the country would be working on sophisticated treatments so we could maintain the quality of life we deserve, and we certainly wouldn't have supply issues." Perhaps something got lost in translation.
Enforced empathy, it seems, is an effective way of penetrating the privileged bubble of oblivion inhabited by most male politicians. So let's take inspiration from the MenoVest and give them a suite of experiences to try, shall we?
For the Tory MP Danny Kruger, I'd like to gift the PreggoBel. After Kruger said he does not agree women have an "absolute right to bodily autonomy" during a debate earlier this week about the American abortion ban, it's time to help him understand what a lack of bodily autonomy feels like.
His stance might soften after he's humphed a baby bump around for nine months, and if not, we can always chuck in a Tiny Tears doll and soggy nipple pads to drive the message home. All of our hard-working male politicians deserve the Gap Year Experience – that is, a year where they take a salary cut to reflect the gender pay gap, which currently stands at 9.8% in the UK.
Natasha Radmehr: One in three women will have an abortion. That is our decision. It is only our decision
They'll also have to shell out for the feminine-branded odds and sods that invariably cost more than those marketed to men: the razors, the skincare, the hair products.
More attention might be paid to health issues such as endometriosis if we strap the EndoZap around their waists before they go on their merry way to work. Elevator pitch: one minute you're delivering a rousing speech to rapt colleagues, the next you're writhing on the floor as invisible gremlins stab your pelvis. Good, wholesome fun!
On their phones, we can install an app called The Interrupter, which will cut them off mid-sentence with a voice paraphrasing exactly what they've just said, but louder.
Engage the app in Life Admin Mode and our dear chums will also be interrupted throughout the day with reminders to take care of the kind of tasks they wouldn't normally trouble themselves with. Yes, yes, we know your career is important, but have you bought a birthday card for Sharon from accounts and emailed the office asking everyone to sign it? Sorted a cake for the school bake sale? Researched which supermarket offers the best BOGOF deals now that we're skint from stuffing our petrol tanks with tear-soaked £50 notes?
It would be nice if – and this is a radical idea, so bear with me – women could simply talk about their experiences and be treated with compassion by those who wield the power to make a positive difference in their lives. We wouldn't need heated vests if our elected politicians could, oh, I don't know, listen to us? What a pity that technology is evolving faster than basic human decency.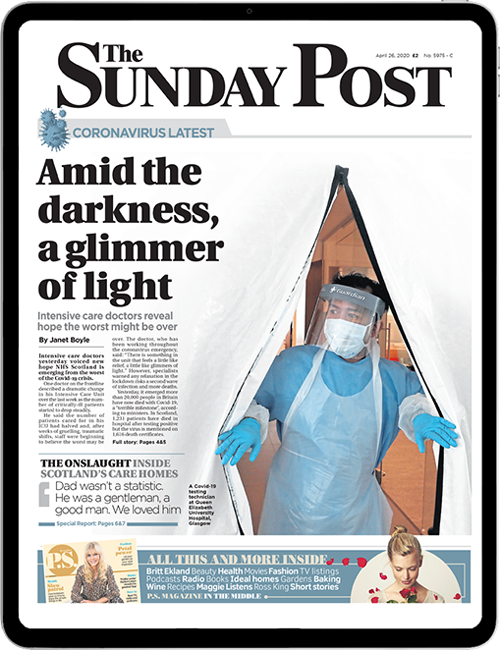 Enjoy the convenience of having The Sunday Post delivered as a digital ePaper straight to your smartphone, tablet or computer.
Subscribe for only £5.49 a month and enjoy all the benefits of the printed paper as a digital replica.
Subscribe