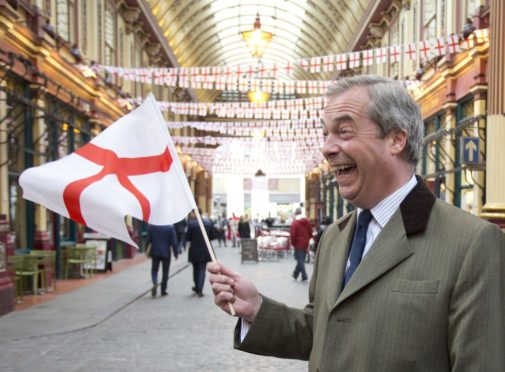 Nationalism, independence and the constitution have dominated political debate for years. There is a febrile unease with the status quo and a sneaking but growing suspicion that neighbours are getting things easier, enjoying life a little more. Change is indubitably in the air…in England.
The rise of English ­nationalism, behind and beyond Brexit, is an increasingly potent political force south of the border and, experts suspect, could easily play as pivotal a role in the future of the United Kingdom as Scottish, Welsh or Irish nationalism.
Academic Richard Wyn Jones says English nationalism has two faces: "It combines a sense of English ­ identity and a sense that English identity isn't properly recognised within the UK, and a Scottish-focused grievance that England is actually unfairly treated within the UK in some ways.
"It combines that focus on England, with a fierce pride in Britain's past and a commitment to a particular vision of Britain's place in the world, which is a really big role."
That world view was ­particularly challenged by the perceived ­intrusion of the European Union in British public life. "European membership was seen as undermining the traditional English sense of where sovereignty should reside and how we should be legitimately governed," says Wyn Jones.
"So European membership led to a significant backlash, especially amongst those people who feel English. Sstatistically there was a very obvious correlation between how English you felt and how Eurosceptic you were."
This English nationalism threatens the Union in two ways, according to Wyn Jones. It brought about the Brexit referendum, which, through its geographically different results, has led to Scotland and Northern Ireland leaving the EU against the wishes of the majority of its citizens, reviving the cause of Scottish independence after the 2014 referendum defeat. But, after that referendum, English nationalism put completing Brexit above all else.
Wyn Jones, who is director of Cardiff University's Wales Governance Centre and Dean of Public Affairs, adds: "English Eurosceptics prioritise leaving the EU, and have prioritised leaving the EU, above maintaining the UK Union, which is why we have the situation where there is now an economic border in the Irish sea between Great Britain and Northern Ireland.
"That is a very, very obvious ­example of Brexit being valued above the future of the UK and we know that one of the really striking things about attitudes in England is that the more English you feel the more relaxed you are about the territorial integrity of the state."
In a new book, Englishness: The Political Force Transforming Britain, Wyn Jones and Edinburgh academic Ailsa Henderson examine the impact of English nationalism on the United Kingdom and reveal polling showing a rising number of English voters are relaxed about independence for all.
He said: "Actually, there isn't ­majority support for Northern Ireland remaining in the UK in England, but even in terms of Scotland and Wales there is a significant minority in England, and that significant minority is found amongst those people who feel most English, who are ­actually quite relaxed about those countries becoming independent."
While English nationalists don't reject Britain's nations remaining as one state, they see a future very much on England's terms.
"The vision of what the UK would look like is one where Scotland and Wales remain in the Union, but in Scotland's case with substantially less public spending, with very little voice in terms of the way the UK is run. So, effectively, Scotland would be largely autonomous but largely without influence in terms with the way that the UK is run, that will be fine for the English, but I am not sure it would be fine for the Scots."
The key moment in the rise of English nationalism was the 2015 General Election when, Wyn Jones says, the Conservative Party deliberately played to English voters' concerns.
"The way they won that ­election was very, very clearly by raising the bogey of Scottish influence – well, you could say SNP influence – over a Labour minority government but, as we show in the book, the people involved in putting the campaign together were very, very well aware that they were tapping into deeper English resentment and grievance, it was not just about the SNP.
"What they did in 2015 quite deliberately has triggered all kinds of tensions that threaten the future of the UK."
Wyn Jones concludes the future of the United Kingdom is very uncertain, and has doubts about the likely success of any of the strategies currently suggested by unionists to save it, including the recently announced relocation of 1,000 civil service jobs from Whitehall to Scotland.
Britain's political landscape has changed, he says, and English nationalism is here to stay.
"There's been a tendency to think of nationalism, national identity, as only being relevant when you think about northern Ireland, or Scotland, or Wales," he says.
"Actually what you have got ­everywhere across the UK is this kind of complicated web of national identities which intersect with values, world views. And, so, if you want to understand British politics, you have to talk about England in a way that is very unfamiliar to us."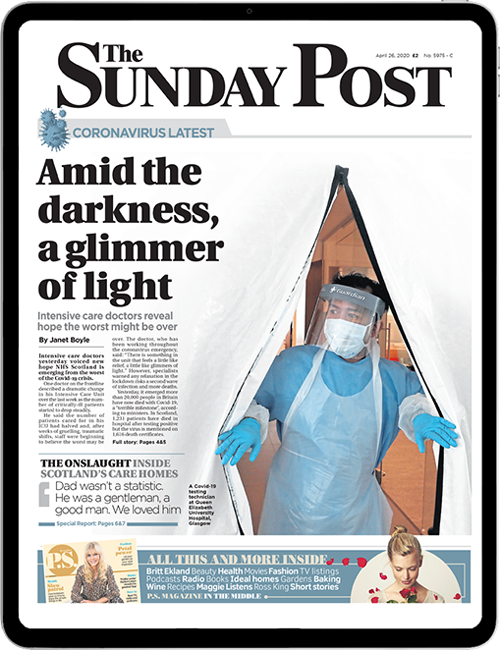 Enjoy the convenience of having The Sunday Post delivered as a digital ePaper straight to your smartphone, tablet or computer.
Subscribe for only £5.49 a month and enjoy all the benefits of the printed paper as a digital replica.
Subscribe