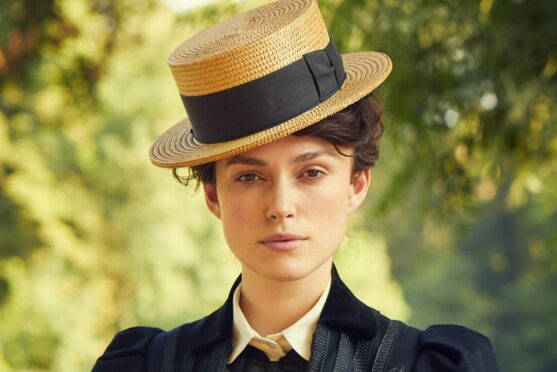 From shopping lists and to-do lists to wish lists and bucket lists, we love to organise, order and arrange just about anything.
Scholars generally agree that the earliest forms of writing, almost 5,500 years ago in Mesopotamia – Iraq today – were lists of livestock.
For Henry Eliot, an author and researcher for BBC comedy quiz show QI, lists are an everyday necessity and a lifelong passion. An insatiable bookworm and collector of facts, he ransacked the libraries and archives of world literature, compiling a miscellany of literary lists that are presented in his new book, Eliot's Book Of Bookish Lists.
"We're obsessed with lists," Eliot said. "I love making lists. I'm keen on electronic lists that I can constantly update, rather than lots of paper lists but I find it hard to go shopping without a list, or sit down to work without a list of things to get through.
"Lists are such mundane, ­everyday things. They are beguiling. Simple, but can be really interesting. Like, ­someone else's shopping list really gives you an insight into their life. And if you put lots of strange things into a list then it becomes a very unusual document.
"They're so prevalent, many writers have adopted the list and seen that it's a great way to exercise their creativity."
Eliot's love of lists, and ­literature inspired the idea for the book, which brings together lists as random as they are interesting, from the names of authors' pets and the most bizarre deaths to befall writers to lists of great houses to appear in Jane Austen's novels and the quickest books ever written.
"The brilliant thing about the list is that it's an incredibly flexible format to put things in and quite a lot of these lists began from a single anecdote that I really enjoyed," Eliot said.
"For instance, when I was writing about Robert Louis Stevenson, I discovered that he died in Samoa while ­making a batch of mayonnaise. That's so bizarre and unexpected and I thought surely there are some other authors who died in unexpected ways so that became a list in the book."
Bookish Lists is the fifth book for Eliot, a former editor for Penguin and author of The Penguin Classics and The Modern Penguin Classics, and he says his aim was to "delight, inspire and surprise".
"I had a rule that was none of the lists could be simply functional or just information. There had to be a twist or something delightful about it that was unexpected or a bit charming.
"So the book isn't just a list of books, it's like a box of chocolates and each one is a beautifully designed little nugget," he said.
"The lists in the book are very wide-ranging. In terms of the books that they cover, I think they range from the oldest reference I make to the oldest joke ever written down, which is a 2000 BC fart joke, which I felt we had to list somewhere in a list of literary fart jokes.
"It covers a 4,000-year period and there's everything from alphabetical lists, of which my favourite is the list of single letter titles. My favourite thing about that is that only the letter R hasn't been written yet. Every other letter of the alphabet has a book named after it.
"But there's also lists of ­selections of my favourite examples of things so, for instance, lists of my favourite subtitles, or some of my favourite authors who only wrote one novel or my favourite authors epitaphs on their graves. And then also some quite surprising ones like the fact that all the moons of Uranus are named after Shakespearian characters, or authors that have appeared on paper bank notes. So it's a real mixture."
From the book of literary lists
The Seven Dwarfs
In the fairy tale Schneewittchen, the Brothers Grimm tell how Snow White shelters in a cottage with seven dwarfs but doesn't name them, but later adaptations did:
Snow White and the Seven Dwarfs (1912 Broadway play): Blick, Flick, Glick, Snick, Plick, Whick, Quee
Snow White and the Seven Dwarfs (1937 Disney film): Doc, Grumpy, Happy, Sleepy, Bashful, Sneezy, Dopey*
Schneewittchen (2009 German TV film): Gorm, Knirps, Niffel, Quarx, Querx, Schrat, Wichtel
Snow White and the Huntsman (2012 feature film): Beith, Muir, Quert, Coll, Duir, Gort, Nion, Gus
* Other names that Disney considered include Awful, Biggy, Chesty, Dirty, Flabby, Gloomy, Hotsy, Jumpy, Lazy, Nifty, Puffy, Shifty, Thrifty and Wistful
Desert Island Books
The BBC Radio programme Desert Island Discs invites guests to choose favourite music and, having been given the Bible and the complete works of Shakespeare, one other book.
These are the 10 most popular books:
A poetry anthology
An encyclopaedia
In Search Of Lost Time by Marcel Proust
A dictionary
War And Peace by Leo Tolstoy
A blank book
A survival manual
The Decline And Fall Of The Roman Empire by Edward Gibbon
A dictionary of quotations
The Lord Of The Rings by JRR Tolkien
Under the table
In Malcolm Lowry's Under The Volcano, Geoffrey Firmin – played by Albert Finney in the 1984 movie – is an alcoholic former British consul in Mexico. The novel is set over the course of a single day, the Day of the Dead, November 2, 1938.
This is his schedule:
7am a "long, shuddering" whisky at the Bella Vista bar;
7.30am a few slugs of sweet quince wine in a small shop on Calle Tierra del Fuego;
9.00am  a "long draught" of Burke's Irish whiskey on Calle Nicaragua;
9.45am half a tumbler of mescal and a "fierce" drink of Johnny Walker
10.30am a long, deep drink from the tequila bottle
11.30am at least two bottles of Carta Blanca
12.30pm "a stiff drink" from a bathroom toothmug, and then another
1.30pm one cocktail, the remains of three others and the rest of the shaker at Jacques's house
1.50pm two glasses of tequila at the Paris Café
2.10pm three glasses of tequila at the Terminal Cantina El Bosque
3.15pm a "short drink" of habanero on the bus to Tomalin
3.45pm the rest of the bottle of habanero at Arena Tomalin
4.30pm two "small mescals" and at least one beer at the Salón Ofélia in Tomalin;
6pm six mescals, the rest of bottle, two more mescals, and then "everything in sight" at El Farolito, Parián
Actors as authors
Philip Seymour Hoffman as Truman Capote (Capote, 2005)
Keira Knightley as Colette (Collette, 2018)
Helena Bonham Carter as Enid Blyton (Enid, 2009)
Judi Dench as Iris Murdoch (Iris, 2011)
Jeremy Irons as Franz Kafka (Kafka, 1991)
Elisabeth Moss as Shirley Jackson (Shirley, 2020)
Gwyneth Paltrow as Sylvia Plath (Sylvia, 2003)
Stephen Fry as Oscar Wilde (Wilde, 1997)
---
Eliot's Book Of Bookish Lists, published by Penguin, is out now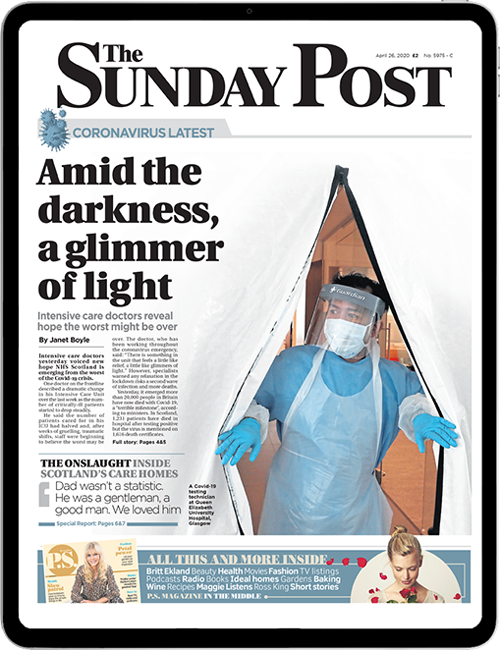 Enjoy the convenience of having The Sunday Post delivered as a digital ePaper straight to your smartphone, tablet or computer.
Subscribe for only £5.49 a month and enjoy all the benefits of the printed paper as a digital replica.
Subscribe