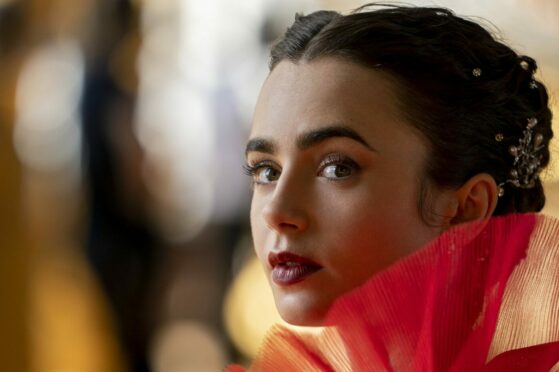 We've just passed the shortest day of the year – Wednesday, to be precise – but there's still a long way to go before the weather starts warming up and the days become a little brighter.
How about a taste of Paris in the spring to tide you over?
The most light-hearted and escapist piece of television currently on our screens, Emily In Paris, has returned to Netflix for a third series along with plenty of haute couture, romantic misunderstandings and delightful star Lily Collins.
Emily has by settled into a new life in her dream role as a marketing executive but she faces more tribulations against the beautiful backdrop of the world's most romantic city.
There's still the culture clash of a young American woman meeting Gallic culture but, at the centre of Emily In Paris, is the story of a young woman trying to have it all: a career, personal life and, of course, romance.
Emily's sometimes conflicting ambitions are something to which Collins, 33, can relate, just as she reckons most other young women do.
"Speaking from my own experience with juggling a very busy work life and career, and also having my personal life with my family, you learn through experience over time how to balance the best that you can," said Collins, 33. "It's okay to not know what the best way to balance everything is. It's okay to make mistakes and figure it out as you go, and I think that's something Emily is doing.
"I certainly am constantly learning new ways to find balance. You want to have it all. You want to be able to work hard and play hard; to have a personal life that's fulfilling, and a career that's fulfilling. It's normal to struggle with that.
"Emily is teaching me a lot, and I hope my experiences within the last few years of finding balance are also helping inform Emily's."
Perhaps Wednesday being the shortest day of the year is why Netflix chose to drop this uplifting piece of fanciful television.
One year after moving from Chicago to Paris for her dream job, Emily finds herself at a crucial crossroads in every aspect of her life in the third series.
Faced with two very different paths, Emily will have to decide where her loyalties lie – at work and in her romantic life – and what those decisions mean for her future in France, all while continuing to immerse herself in the adventures and surprising twists and turns life in Paris provides.
Stay-at-home Scots are finding a French connection thanks to boxset hits Emily In Paris, Call My Agent and Lupin
For Collins, the character isn't as conflicted about her place in Paris; she's now growing into her role and dealing with the challenges of flexing her abilities in her job.
"In Season One, Emily was very much a fish out of water, she was in completely foreign territory mentally and physically and she felt very much like an outsider," she said.
"Whereas in Season Two, she started to become more acclimated to her surroundings, her co-workers, finding new friends, a new love interest, and we left Season Two trying to figure out where she was headed.
"We start Season Three with Emily feeling grounded and having a real sense of self in her new country and city. We get to see her become more and more acclimated to Paris and become more quietly confident in herself.
"We see this manifest through her fashion, her sense of confidence, her experiences within the city, and at work. She's making choices for herself and sticking with them no matter what the consequences are – in romance, in work, within friendships, and really embracing France and the French language more."
The new series kicks off with a trip to the Eiffel Tower, and Collins and the rest of the cast and crew were lucky enough to use the real location. "I remember thinking before I started reading this season's scripts, 'Well, we ended last season at Versailles, so where do we begin now?" she said. "How do you get cooler and more opulent than Versailles?
"Then I read the first episode, and it starts at the top of the Eiffel Tower. So, yes, we got to film at the most amazing location, at the top of the Eiffel Tower, and at the Jules Verne restaurant.
"We got to shoot all night, by ourselves. It was wild and magical to be up there just with our crew and cast."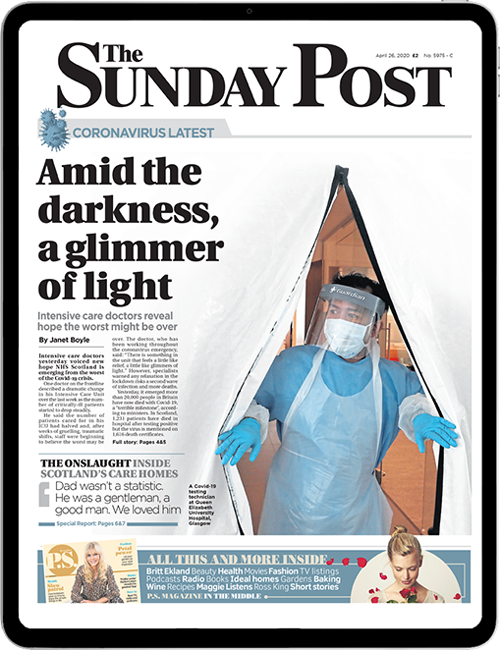 Enjoy the convenience of having The Sunday Post delivered as a digital ePaper straight to your smartphone, tablet or computer.
Subscribe for only £5.49 a month and enjoy all the benefits of the printed paper as a digital replica.
Subscribe