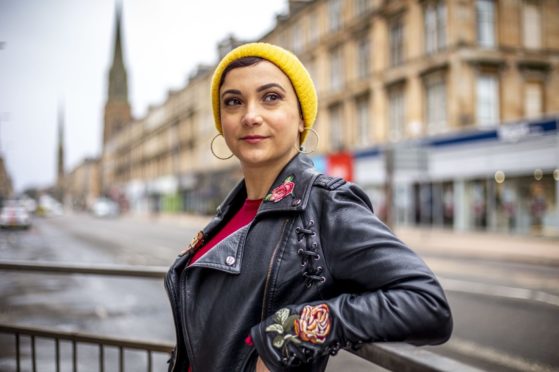 The French have always embodied an alluring chicness that, for the rest of us, seems impossible to capture away from the boulevards of Paris – a certain je ne sais quoi, if you will, a va-va-voom, perhaps.
Recently, however, our petite admiration has experienced an exponential surge thanks to the trend for streaming foreign language shows on Netflix.
Crime thriller Lupin, for example, was watched by 70 million households in just the first month of its release, while surprise hit Call My Agent, a series studded with cameos from big French stars, is another hit this side of the Channel.
Meanwhile, Emily in Paris has even been nominated for a Golden Globe – despite getting some flak for perpetuating French stereotypes.
What's more, the popularity of subtitled-shows isn't just lining the pockets of the biggest streaming platforms. It's also encouraging more Scots to brush up on their language skills and plan post-lockdown trips.
Ruth Allan, founder of Edinburgh-based Speak Out Languages, explained: "The Netflix effect has absolutely increased the appetite for learning French. We've also noticed that our French learners' speaking skills are improving much more rapidly now they're getting involved with box sets, which are great for practising authentic, useful French, as spoken by the locals."
So, as we grab our Breton stripe tops and pop on a beret for a stroll to the local boulangerie, we speak to a Scot living in France and a French expat living in Scotland to discover the truth about our French crush.
---
I can get everything I want here in Scotland, even my Camembert
A Gaul in Glasgow: Emmanuelle Gabarda
Professional singer Emmanuelle, 35, moved to Glasgow from Montpellier, in the south of France, three years ago looking for a change. She started studying for an HND in music business, and found Scotland's biggest city to be so warm and welcoming she now doubts she'll ever leave. In fact, she calls Scotland home and considers returning to France as a holiday.
"I always wanted to live in the UK because I just love the music culture here. Three years ago, I was working full-time as a singer in France and, having never studied or lived abroad, I decided to take the plunge and move to Glasgow. I had no husband, no kids and no ties, so I thought, 'Why not now?'
"I'm not surprised the Scots have rekindled their love for French culture as, ever since I moved here, whenever I tell someone I'm French they get so excited – 'Oh you are French, how fantastic!' they'll say. France, in a way, represents good taste, food and fashion, and I think people have this perception that we are very chic. And, with people watching Lupin and Emily in Paris, they have more access to French culture, too. A lot of French people were offended by Emily in Paris but I felt it's very real. Of course, not all Parisians are the same, but it's actually quite close to reality.
"Being from the south of France, the first question that people ask me is, 'What do you do with this weather?' but there's so much more to Scotland than the rain.
"For example, when I arrived here and I told people I was a singer, straight away people started giving me advice, sharing tips on who I should meet to get started with gigs. In France, people tend to keep their connections to themselves, and it's harder to break into certain professions. French people are friendly, but it's nothing compared to people in Glasgow.
"To be honest, there's not much I miss about France. I can really get everything I want here in Glasgow – even my favourite Camembert."
---
I pinch myself to remember how lucky I am here. Our local park has the Eiffel Tower in it
A Scot in Paris: Connie Houston
Originally from Glasgow, Connie Houston lived in France from the age of 18, while working as a model, before coming home to study at the University of Glasgow. The 43-year-old settled in Paris permanently after meeting her husband, Antoine, 45, eight years ago, and the couple now live in the heart of the city with their two-year-old son, Henry.
Connie says she's not surprised the Scots have fallen in love with French culture as the countries have long had a strong connection.
"I have always loved France, and I lived here on and off for about 10 years while I was modelling. Even when I did go home to Glasgow, I chose to study history of art with a specialisation in 18th-Century France, and I would often return to Paris for modelling jobs.
"I never thought I'd come back to live in France permanently, but then I met my now husband, and we ended up moving to Paris in a bit of a flurry! I'm actually technically French now, too, as I just received my citizenship.
"Living in Paris, I sometimes have to pinch myself. When you live somewhere, it's easy to forget what's around you, but every now and then I remember how very lucky I am – for example, our local park is home to the Eiffel Tower.
"There's always been a connection between Scotland and France since the Auld Alliance – which granted dual citizenship in both countries – and I certainly feel it. I always say I'm Scottish rather than British when people ask, and French people always comment on how much they love Scotland. Before lockdown, the planes would always be full of French people coming to Scotland for a holiday.
"They appreciate the countryside and have a romantic vision of Scotland, just like we really enjoy the elegant, chic, almost clichéd images of France.
"The clichés are based on the typical Parisian – especially in the district I live in, where there are a lot of posh, very chic locals, who do look a little bit intimidating. Even though I've been here for years I catch myself looking at someone and thinking: 'Goodness, they really are so chic'.
"And it's true that French people will often answer in English with non-native speakers. Even waiters in cafes, when they hear my accent, will reply to me in English – and I speak fluent French!
"Although it received criticism, the French seem to find shows like Emily In Paris quite funny. They like laughing at it, and say things like, 'When will Emily actually cross the Siene to the Right Bank?' and 'When will Emily actually take the Metro?'
"There are some things I miss about home but I absolutely love my life here."
---
The shows
Voila! The streaming boxsets being credited with our newfound passion for protecting our joie de vivre in lockdown
Emily In Paris
Following the life of a 20-something American as she relocates to Paris for a dream job, Emily in Paris stars Lily Collins, and was produced exclusively for Netflix. Unable to speak French but nonetheless filled with enthusiasm, the eponymous Emily fails to impress her haughty new Parisian colleagues, until a group of new friends help her adjust to the City of Lights.
Call My Agent
At one of Paris' top talent firms, A-list agents jump through hoops to keep their star clients happy – and earn their 10% commission, as alluded to by the show's original name, Dix Pour Cent. Starring Camille Cottin, inset, who played Hélène in series three of Killing Eve, the show features cameos from a range of actors, including Cécile de France, Juliette Binoche, Monica Bellucci and Jean Reno.
Lupin
Inspired by the fictional adventures of Arsène Lupin, created by author Maurice Leblanc, thief Assane Diop (Omar Sy) sets out to avenge his father, who was framed for the theft of an expensive diamond necklace 25 years earlier. Netflix say part two of the heist show will stream from this summer.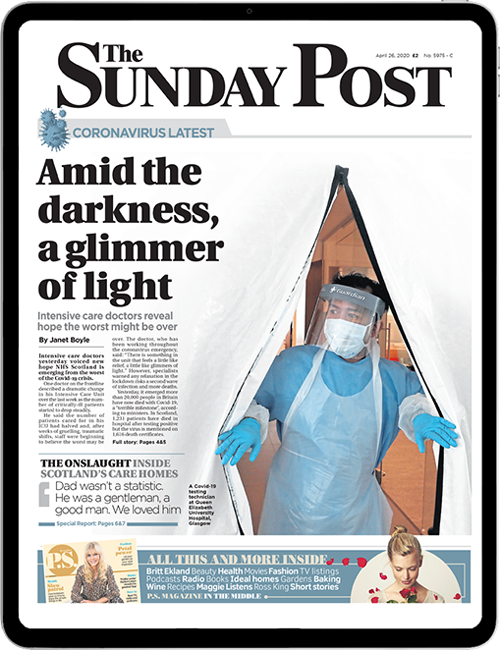 Enjoy the convenience of having The Sunday Post delivered as a digital ePaper straight to your smartphone, tablet or computer.
Subscribe for only £5.49 a month and enjoy all the benefits of the printed paper as a digital replica.
Subscribe