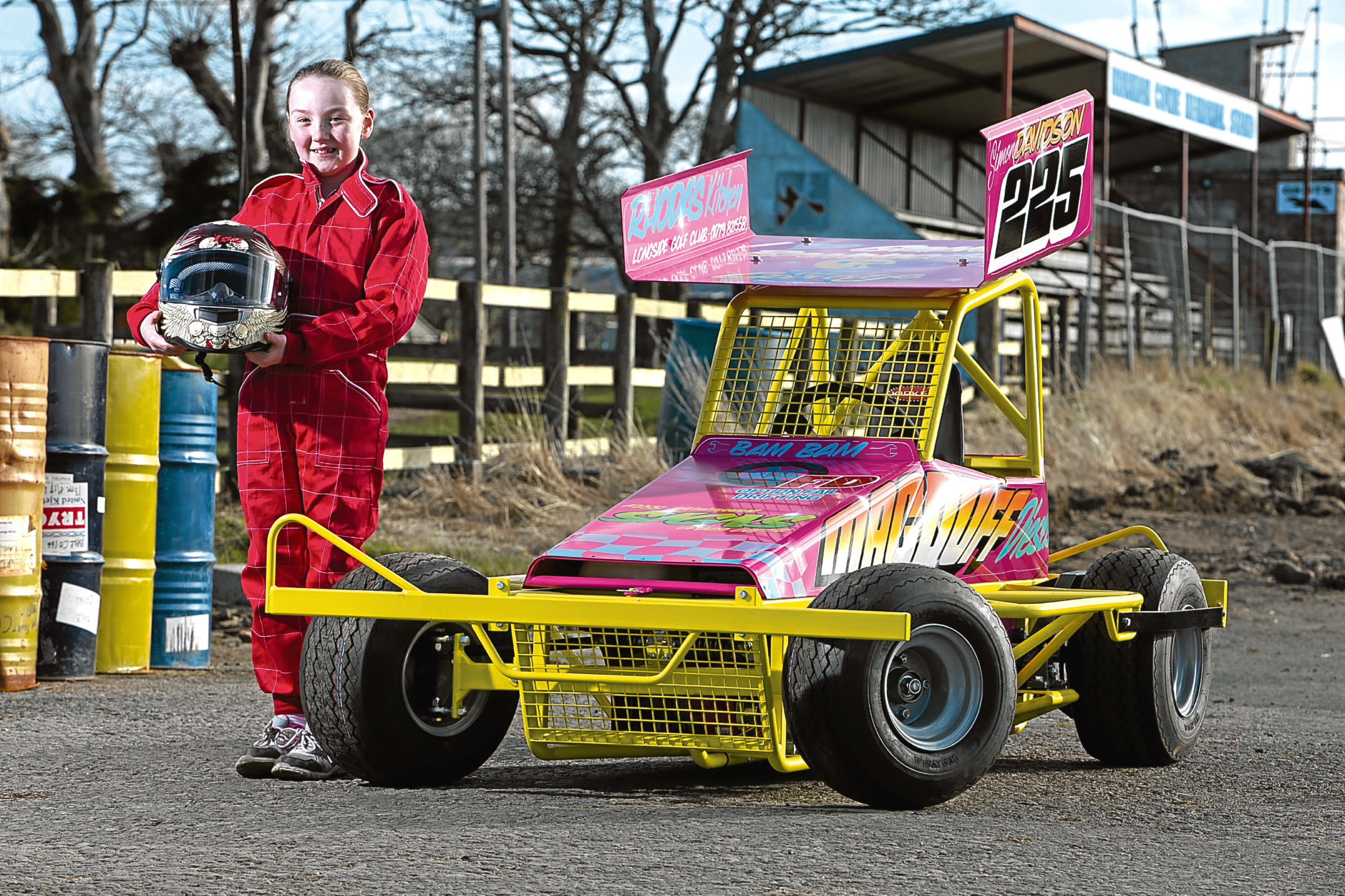 LIKE every eight-year-old girl, Simone Davidson likes dancing and dresses.
But next weekend Simone will sit behind the wheel and enter the frantic world of stock car racing.
The pint-sized speedster will be following in the rubber-burning tyre tracks of dad Robert, 30, a former champ who has hung up his helmet to pass on his skills.
While she has his blessing, Robert admits he'll be more nervous watching than he ever was racing himself.
And wife Kirsty, 30, will be even more on edge as Simone takes to Crimond Raceway in Aberdeenshire, where former F1 champ Jim Clark began his career.
"I've always been crazy about cars," said mechanic Robert, who lives in Crimond.
"I liked fixing them up and I started Ministox when I was 13 and banger racing as soon as I could at 16.
"I moved on to Hot Saloons and it's an amazing buzz. Being part of it is like having your birthday and Christmas rolled into one."
Robert more than knows the risks Simone could be facing as his body has been through the wars over the years.
He's been hospitalised on numerous occasions and has broken his collar bone, ribs, thumbs, chipped his shin and ruptured a muscle at the base of his spine while banger racing.
"I had to be cut out of the car and had no feeling in my legs," reveals Robert.
"I thought it could have been even more serious than it was and it didn't help that Kirsty was watching and was nine months pregnant with Simone at the time."
Simone, and younger brother Aidan, five, have been around stock cars all their lives.
But it was just last year that Simone said she fancied racing more than just watching.
Robert borrowed a BriSCA F2 kart and, aged just seven, she got her first shot, showing a natural talent – if a bit of a heavy foot initially.
"She went a wee bit too fast and gave herself a big scare but as soon as she controlled the throttle, she really enjoyed it.
"I could tell right away that she was reading the track just the way I used to.
"A while afterwards she said that she wanted to race and asked if there was any chance of getting a kart."
Robert had been one of the sport's top racers, winning a championship in 2015.
He had planned on going out on a high, but was persuaded to compete again last year in the hope of making it back-to-back triumphs.
Robert was pipped by just one point and with his daughter wanting to be the next racing generation he decided to sell his car and splash out the £2500 on a new F2 kart to let Simone take over.
A tailor-made – and suitably girly – race suit, goggles, balaclava, gloves, neck brace and crash helmet, all in red or pink, have also arrived for Simone's debut.
She will get behind the wheel properly for a practice day next weekend before the season opener at Crimond on Sunday, April 9.
She's expected be the youngest in the field. And after competing at Crimond and Cowdenbeath, the family are already making plans for Simone's future career by travelling to English tracks next year.
"I'm a bit worried, obviously, but more chuffed than anything else," adds Robert.
"If you asked Kirsty she'd tell you it was the other way round for her.
"I'm going to be coaching Simone all the way, passing on what I know, getting her to tell me how the kart's handling and working on it.
"She's still just a normal wee girl. One day she'll be wanting to watch races and the next it's all about playing with make-up. It's just how she feels, we'd never force her to do anything."
And Simone says she can't wait to show her need for speed.
"It's just so exciting," said the Little Mix-mad youngster.
"I don't get scared when I'm on the track, just happy. My school pals think it's pretty cool and I'm really looking forward to my first race.
"I want to keep doing this for a good few years."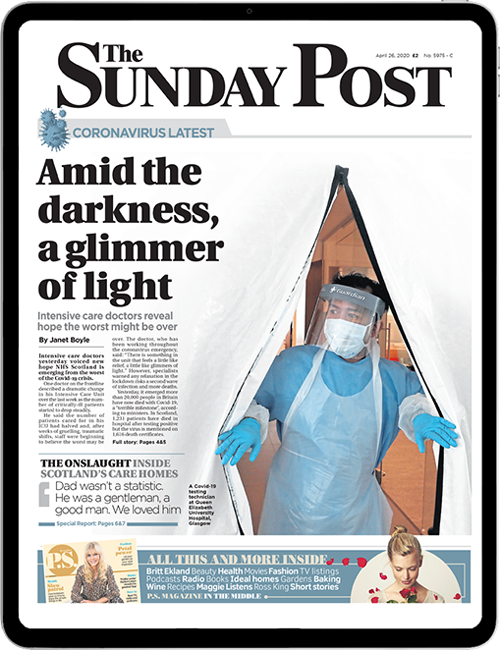 Enjoy the convenience of having The Sunday Post delivered as a digital ePaper straight to your smartphone, tablet or computer.
Subscribe for only £5.49 a month and enjoy all the benefits of the printed paper as a digital replica.
Subscribe