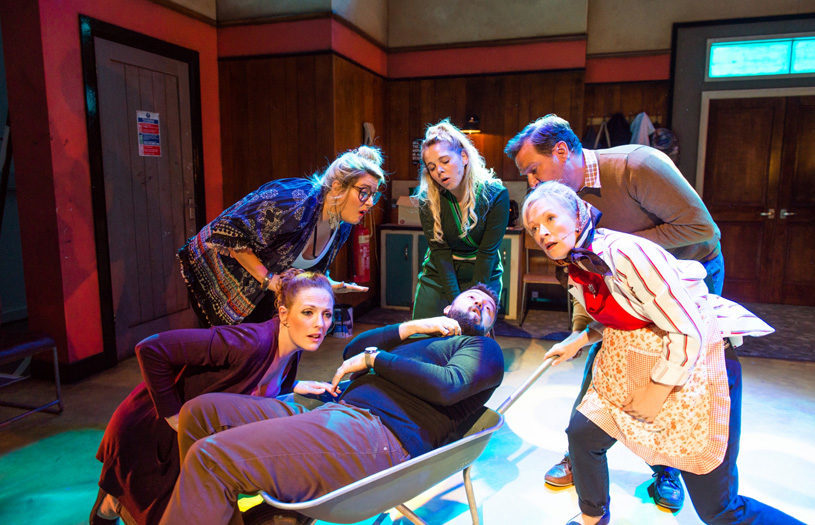 EDDIE Redmayne and Daniel Day Lewis have done it, so why can't the Kirktoon Players?
A play about a play, My Left/Right Foot – The Musical, is set in the imaginary rehearsal space of a small town amateur dramatic society, and follows the mishaps of a well-meaning drama group as they draw "conclusion from inclusion."   
They hope to win an award at the annual theatre festival for their stage production of My Left Foot, casting (as in the film version played by Daniel Day Lewis) an able bodied actor to play Christy Brown, a man with severe cerebral palsy.
Suffering from cerebral Palsy himself, a show by the artistic director of disability led theatre company Birds of Paradise, Robert Softly Gale, of course has accessibility high on the agenda of the production. It's cleverly done however, with a BSL interpreter and audio describer well placed as characters within the show. The captioning also adds to the hilarity of the script, with special effects splashed onto very un-politically correct words to further exhibit their ridiculousness.
---
---
While Daniel Day Lewis's performance as a disabled man won him an Oscar, there is something that feels extremely uncomfortable about watching melodramatic actor Grant, played by John McLarnon, practice being "crippled."  Indeed, it's the whole process of seeing the rehearsals of the able-bodied cast reaching their inner "spasticity" that makes you squirm awkwardly in your seat, and really drums home the point Softley Gale is conveying.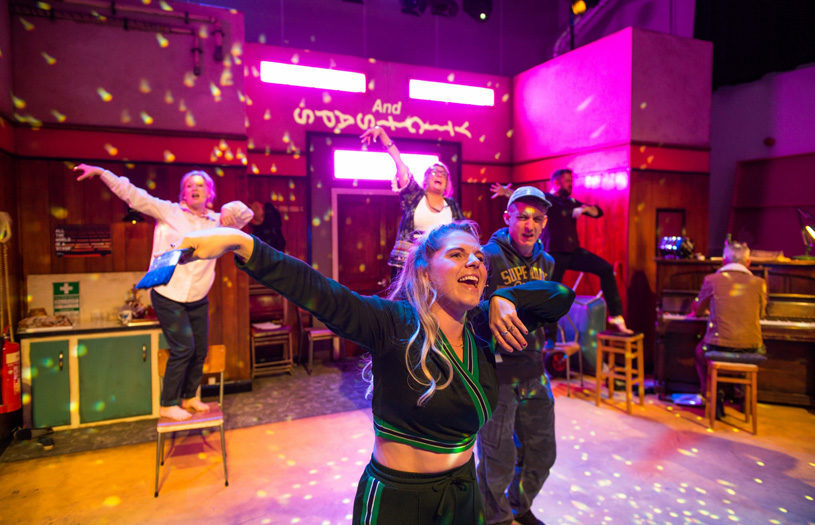 However, as much as the deeper resonances of the show continuously emanate throughout the performance, it's certainly not preachy. It's equally hilarious and up-lifting. It spoofs not just the film My Left Foot, but the entire amateur dramatic scene – from thespian melodrama to impressive overblown musical numbers in response to every mishap large or small.
And while the performers themselves help to make this show a delectable romp of entertainment – I especially enjoyed Dawn Sievewright and Gail Watson's punchy performances – without the music, the show would not be what it is. Filthy and shocking, but also downright side-splitting, musical and lyrical masterminds, composer Claire McKenzie and lyricist Scott Gilmour of Noise Maker, create a musical score which complements the show's satirical nature. Catchy, yet highly un-PC numbers like "Dazzling Cripple" and "Spasticity" linger in your head long after you've left your seat, which is again perhaps the point.
Verdict – 
★
★
★
★
★
Touching and thought-provoking, National Theatre of Scotland, Noise Maker and Birds of Paradise have come together to create an eye-wateringly close to the bone performance of sheer comedic brilliance.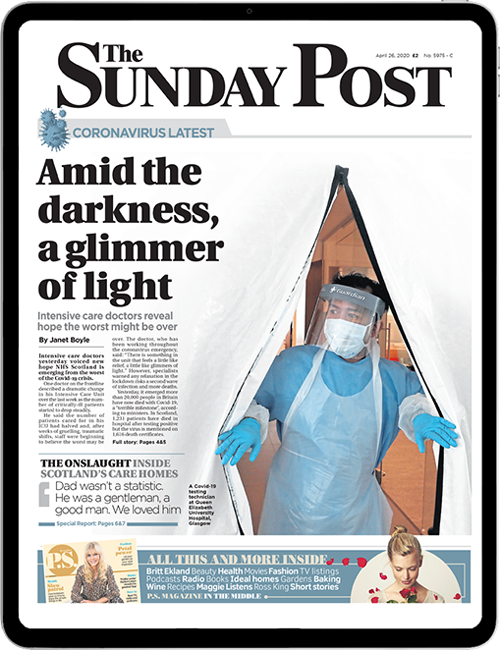 Enjoy the convenience of having The Sunday Post delivered as a digital ePaper straight to your smartphone, tablet or computer.
Subscribe for only £5.49 a month and enjoy all the benefits of the printed paper as a digital replica.
Subscribe