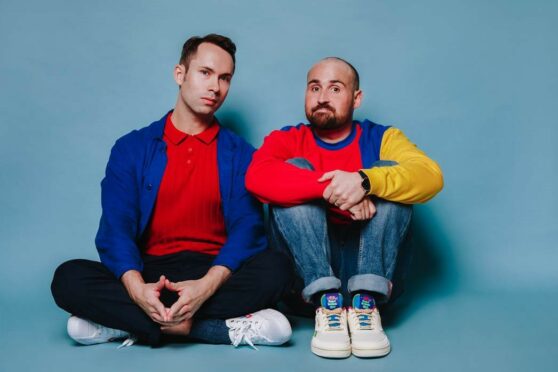 Max & Ivan have returned to the Edinburgh Fringe with their new show Life, Choices.
The acclaimed duo, made up of Max Olesker and Ivan Gonzalez, have become Fringe favourites with their fast-paced gags and an abundance of self-mockery.
Their last show Commitment was one of the Fringe's best reviewed shows, and was nominated for Best Comedy Show at the Chortle Awards.
---
How are you feeling ahead of the Fringe?
M: Psyched, pumped, ready to roll, and on top of our game.
I: Ahead of the whaaat?
Did you enjoy your festival experience last year?
I: Absolutely! I went to both Glastonbury and Latitude.
What is your show about, and what inspired it?
I: It's about 56 minutes long!
M: It was inspired by our own ridiculous lives, and the lives of our dads – which, it turns out, are substantially more ridiculous….
What's the secret to your longevity as a duo?
I: We're the absolute BEST at what we do, bebehhhh!
M: Sure! It's also possible that we're the only people doing what we do.
I: Shhh.
What are your favourite memories from the festival?
M: Far too many to choose from. Perhaps the time we formed a band, threw a massive prom in a high school we created, and an audience member joined us onstage and delivered an impromptu drum solo. Absolute joy.
I: For me? Last summer on the Pyramid Stage, Billie Eilish was –
M: No, Ivan.
You're behind the Fringe favourite The Wrestling – how much fun do you have putting that together?
M: It's a dangerously addictive delight. And we have very big, very silly plans for the future…
I: It literally is a case of Max saying 'Jump' and me saying 'How high?' And then him saying 'No, higher than that', and me saying 'I can't, I'm tired'.
How would you describe how you feel when your walk on music hits and you take a step out onto the stage?
M: A rush of adrenaline, a brief fear that I've forgotten all my lines, and then the realisation that I haven't.
I:  A rush of adrenaline, a brief fear that I've forgotten all my lines, and then the realisation that I definitely have.
Who else are you looking forward to seeing at the Fringe?
M:  Everyone and everything! But specifically our housemates for the month, the incredible Adam Riches and Freya Parker. Oh – and my mum! Though she has a rigorous schedule of early morning circus shows and weird performance art booked in, and if I'm three minutes late for a coffee then she will nahhhht be waiting.
I: Everyone's favourites: the silent disco walking tour people!
What's your favourite one-liner?
M: Currently: Every single line in Liz Kingsman's One Woman Show.
I: Wow – it's tough to pick one, but probably the Queen Mary 2, operated by Cunard ferries.
Who'd be your dream…
Podcast co-host / guest
M: Tom Lehrer, Bo Burnham, or the late, great, Victoria Wood.
I:  Max!
Karaoke duetter
M: For some reason I feel like Mark Gatiss would absolutely nail it?
I:  Max!
Wrestling tag team partner (besides each other!)
Both: Kathy Burke!
Comedian to split an hour with
M: I've always hoped to split an hour with Ivan, but I always end up doing the majority of the work. But maybe that'll be different this time round. See you at the Fringe!
I: At the whaaaat?!
---
Max & Ivan: Life, Choices, Pleasance Above, August 6-11, 13-18, 20-25, 27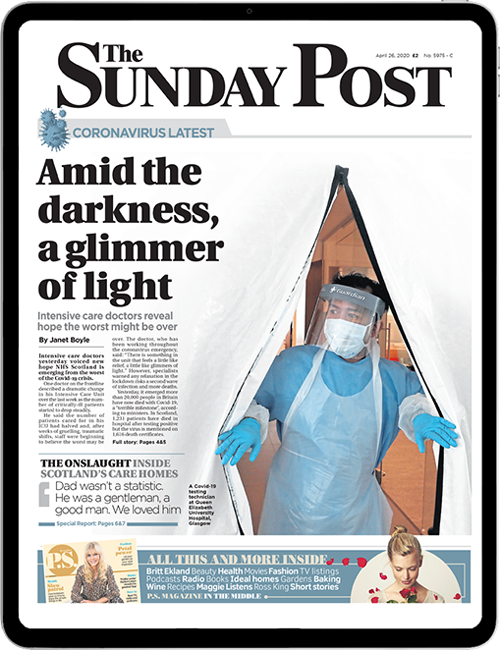 Enjoy the convenience of having The Sunday Post delivered as a digital ePaper straight to your smartphone, tablet or computer.
Subscribe for only £5.49 a month and enjoy all the benefits of the printed paper as a digital replica.
Subscribe