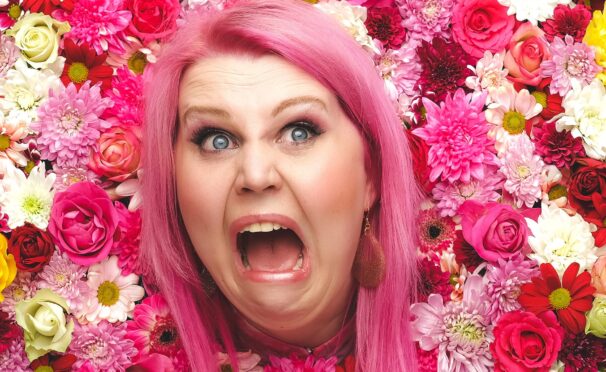 In Lindsey Santoro's debut Fringe hour, she takes the audience on a haphazard journey through her life in Birmingham.
Taking a very matter-of-fact outlook on things whilst trying to balance family life, she  attempts to be a confident woman while dealing with completely absurd circumstances.
Lindsey's last appearance at the Fringe came in 2018, where she performed as part of the Best in Class showcase – a crowdfunded, profit sharing initiative that champions the talent of working class stand-ups.
---
How are you feeling as the Fringe gets underway?
Well, I still have no idea what's going on but then I never really do. I feel a bit overwhelmed but also excited but mainly hungry.
As a newcomer, what made you choose now to bring a show to the Fringe?
It just felt like the right time! I've got the right people supporting me and I've been putting it off for a few years now (thanks Covid) so I thought why not eh? Why not subject Edinburgh to my absolute nonsense.
What is your show about, and what inspired it?
My life! My fetid life! It's very much the melody of the show. I want you to feel like you're having a gossip with your annoying mate "Oh you'll never guess what she's done now" chat!
You last performed in Edinburgh in 2018 as part of Best In Class – how important is it that the festival is accessible for working class performers?
Without Best In Class giving me that foot up to get a taster for the Fringe and seeing that it is a possible goal I honestly don't think I would be here this year. I was so lucky to get a bursary from them and this has helped me tremendously with my Edinburgh journey! Best In Class showcase working class talent, it's incredible and Sian Davies who established it is an absolute legend.
If you were put in charge of the Fringe, what changes would you make?
I would ban a cappella groups from singing at me in the street. I don't need that at 09:30am on Wednesday thank you.
You've supported Joe Lycett on his arena tour recently, how was that?
It was wild! Joe is so brilliant, and it is such a joy to be in his company let alone being allowed to shout jokes at his fans! He gives such support to Birmingham and Birmingham comedy.
Oddly, it's much less scary performing to thousands of people than it is to ten strangers just staring at you in a small room.
How would you describe how you feel when your walk on music hits and you take a step out onto the stage?
It goes like this:
Hiding behind the stage – Extreme anxiety
Music starts – Existential dread.
Start Walking on, see audience – Panic.
Grab mic stand – Terror.
See Audience. Realise they've already paid, and they can't get their money back – Brilliant.
Open my mouth, start talking, first laugh – Euphoria.
Who else are you looking forward to seeing at the Fringe?
Oh Phil Ellis, Fox Dog Studios, Best In Class, Eva Bindeman, Kirsty Munro.
What's your favourite one-liner?
Too hard to pick! I don't have any really but all my favourite one liners come from Masai Graham and if you want to hear them you better go to his show! He's won Dave's best joke of the fringe a few times so he knows his onions!
Who'd be your dream…
Podcast co-host / guest
Liza Tarbuck
Karaoke duetter
Kathy Burke
Wrestling tag team partner
Mr Blobby
Comedian to split an hour with
Louise Young
---
Lindsey Santoro: Pink Tinge, Pleasance Courtyard – The Attic, Aug 9-13, 15-27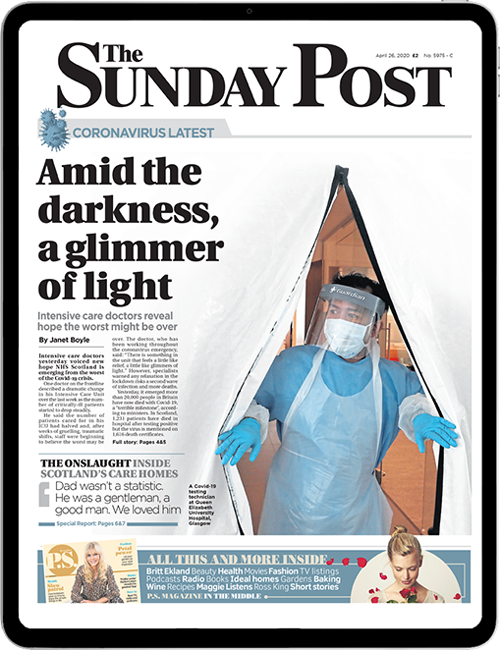 Enjoy the convenience of having The Sunday Post delivered as a digital ePaper straight to your smartphone, tablet or computer.
Subscribe for only £5.49 a month and enjoy all the benefits of the printed paper as a digital replica.
Subscribe