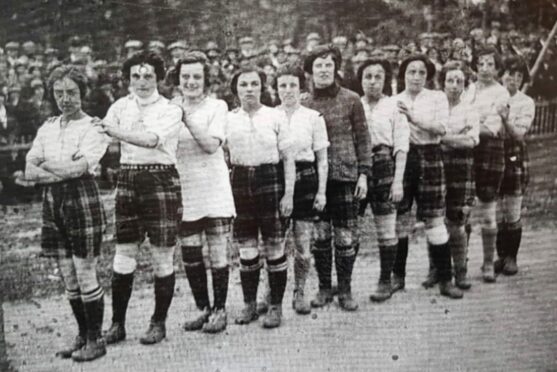 To Eddi Reader, she was Granny Deena, the maker of a mean pot of soup.
But to an earlier generation, she was Sadie Smith, a trailblazing footballer who broke down barriers like she broke down stubborn defences.
Now, a century on, her legacy is being remembered and brilliance acknowledged as the women's game goes from strength to strength.
No one is more surprised than singer Reader, who is interviewed in P.S. today. She only discovered in recent years her granny had been a standout figure in the women's game, raising thousands of pounds for charity and drawing big crowds to games in Scotland and Ireland while captaining Rutherglen Ladies, after the FA banned women's football."I was eight or nine when my granny died, but I do vaguely remember her," said Reader, the eldest of seven children.
"We were often up at her house and she was always making soup, scraping carrots until the juice was running off the plate. It was the best carrot juice I ever tasted. She was always interested in making sure you were eating well, and she would give me an orange, but she smoked like a lum.
"Her name was Sadenia – I'm named after her – and she was Granny Deena to me. She'd married Dan Reader, so was Deena Reader. I never knew her as Sadie Smith.
"My Uncle Brian, her son, knew there had been something with his mum and football, because when he was a kid and was playing, the older ones would tell him he was a good player but not as great as his mother. He never understood why.
"Then, he was in his car one day and heard a story on the radio about a team called Rutherglen Ladies and their star captain, Sadie Smith.
"He contacted the station and received articles and pictures from the time, and there she was – her face, her hairstyle, her Flapper Girl look. Her and her pals on the beach, smoking cigarettes, in shorts and T-shirts, all wearing the same outfit. They were clearly training."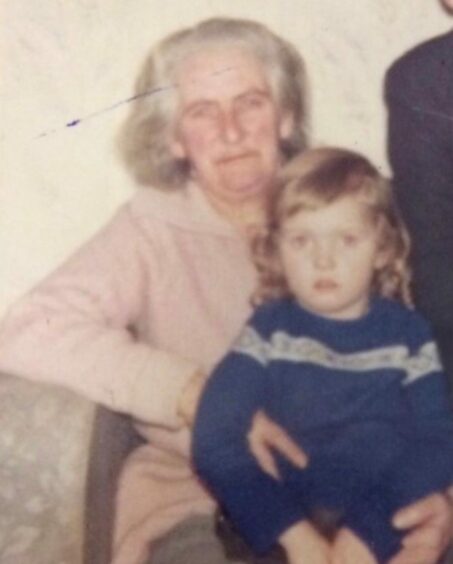 Rutherglen Ladies were one of the earliest known women's teams in Scotland and were founded and managed by a charismatic man called James H Kelly. "He put on nights of Scottish and Irish music and dancing at music halls, but also headhunted footballers," Reader continued. "He probably found my granny in school playing football.
"Every night before a game, all the girls would stay with him, his wife and daughter at their Rutherglen flat – which is still there. Mrs Kelly would make Scotch broth that was famous within the team – the best they'd ever tasted.
"They would have concoctions to treat sore muscles and mustard baths to soothe strains and pains. They'd borrow small men's football boots and stuff them to make them fit – my granny was only 5ft 1in.They should make a movie and have Tom Hanks play Kelly."
An exhibition hailing the all-conquering Rutherglen women is running at the Scottish Football Museum, at Hampden, Glasgow and while Hollywood hasn't come calling yet, a documentary is being made by PurpleTV, the production company behind films about legends like Jim Baxter and Jimmy Johnstone.
The exhibition about the Rutherglen Ladies opened last month, marking the 100th anniversary of the footballing authorities officially banning the women's game.
"The fact they were all banned yet still played and earned a fortune for charity makes me so proud of her," added Reader, who will perform a streaming concert on January 25 for the Big Burns Supper festival.
"I'm also proud that she never mentioned it to her sons and daughters. Maybe she hung up her boots when the weans started coming and the war started.
"I reckon she was a healthy, beautiful girl and I'm glad I know about her now and I'm glad to be her namesake. I'm the oldest granddaughter, so I was named after her."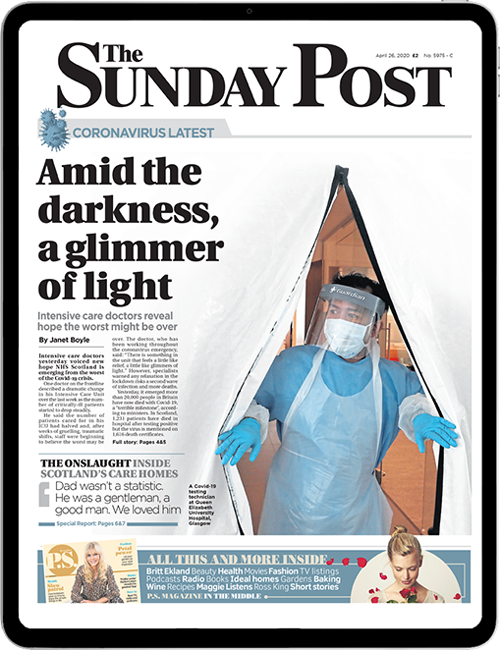 Enjoy the convenience of having The Sunday Post delivered as a digital ePaper straight to your smartphone, tablet or computer.
Subscribe for only £5.49 a month and enjoy all the benefits of the printed paper as a digital replica.
Subscribe