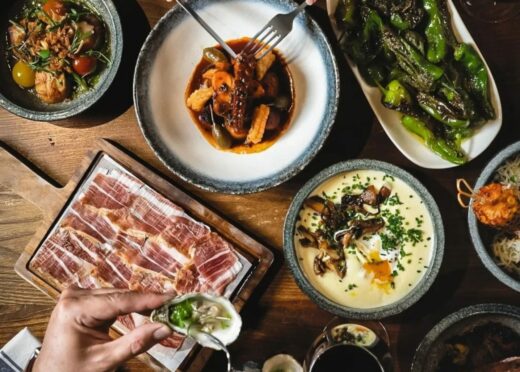 The traditional view of eating disorders is that they occur almost solely in adolescent girls, but a study by Eating Disorders Genetics Initiative (EDGI) has found they are just as likely to occur in adults.
In a report based on data collected from almost 9,000 participants, it was revealed that more than half of people with eating disorders were adults by the time they first began to develop symptoms.
The study was a combination of data pulled from a traditional eating disorder study as well as analysis of eating disorder cases from the Genetic Links To Anxiety And Depression (GLAD) Study, the largest ever conducted around severe anxiety and depression.
This allowed researchers to catch more binge eating cases, which are often missed out of traditional eating disorder studies.
Emma Broadhurst, Scotland Officer for eating disorder charity Beat explained why our perception of people with eating disorders is, more often than not, is incorrect. She said: "We often think only young girls have eating disorders as that is how it is portrayed in the media, and also that young girls might be more body conscious at that age.
"We also first think about anorexia, but only 8% of those who have eating disorders have anorexia.
"We generally think of people with eating disorders as people who restrict food, and often that is not the case.
"Most people who have eating disorders would classify for what would be deemed a healthy weight.
"It is more about that relationship with food, and how people use it as a control mechanism.
"It is actually a symptom of something that is going on with your life and you are using your relationship with food to cope.
"It is too simplistic to think of eating disorders as a result of diet culture, they are serious mental illnesses."
Three of the main symptoms associated with eating disorders are binge eating, purging behaviours such as vomiting or an overuse of laxatives and low weight.
More than half (57.5%) of respondents in the study first experienced low weight over the age of 18, while the percentage of respondents who engaged in binge eating and purging as adults was 52.7% and 39.3% respectively.
Binge eating makes up 22% of the 1.25 million eating disorder cases in the UK.
It is not as widely understood as its sister disorders, but it accounts for more cases than both anorexia (8%) and bulimia (19%).
Broadhurst was keen to make clear that binge eating is not the occasional indulgence of one too many treats from the biscuit tin.
She said: "I think sometimes we all think we binge a bit if we have extra crisps or a few more biscuits than normal.
"Bingeing is actually really distressing, and the person can go into a bit of a trance and not really be aware of what they are eating.
"They will eat everything in the cupboard, even dry pasta and rice, and everything in the freezer too. It might be once a week, once a month or every day, but it is a harrowing illness.
"There is a lot of shame associated with binge eating disorder, and we want to raise awareness as it more common than people anticipate."
"They were the worst days of my life:" living with a sibling's eating disorder
During lockdown, the amount of people requesting help for eating disorders increased dramatically, but due to restrictions the NHS were only able to treat the sickest.
Beat lobbied the Scottish Government for emergency funding, and now have a number of services in place to help support those with eating disorders, and those who are helping support loved ones with eating disorders.
Broadhurst said: "We now have a dedicated helpline for Scotland (0808 801 0432) which is open 365 days of the year, Monday to Friday until 2am and weekends until midnight.
"We have training sessions that give practical advice on how to support and look after someone with an eating disorder, and we also have online support groups so that people can meet other careers and speak to clinicians so they can ask medical questions.
"We also have programmes for people who have been diagnosed with an eating disorder but are on a waiting list waiting for treatment.
"We support them during that time so they do not get any sicker, and they will have a phone call with support worker and then join weekly moderated peer support groups. We also offer support to people do who not meet any of the clinical criteria for an eating disorder, but that have something going on.
"They can speak to one of our advisers weekly to support them to stop them developing a fully blown eating disorder.
"If you think you might have an eating disorder, it can be difficult to open up about it to your GP. There is a lot of support out there – you might feel like you are alone, but you are not."
---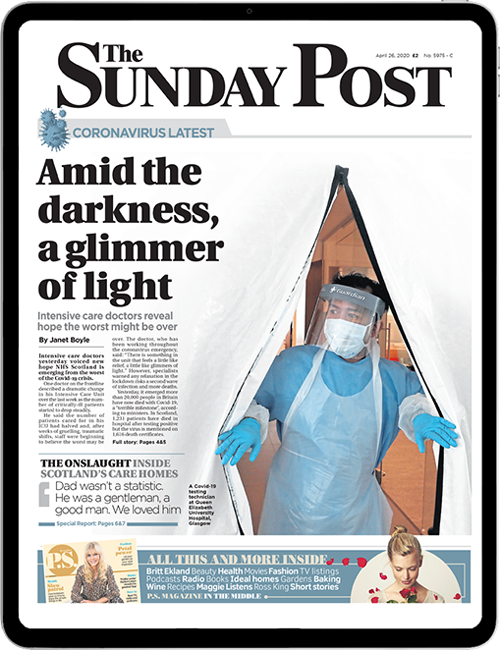 Enjoy the convenience of having The Sunday Post delivered as a digital ePaper straight to your smartphone, tablet or computer.
Subscribe for only £5.49 a month and enjoy all the benefits of the printed paper as a digital replica.
Subscribe