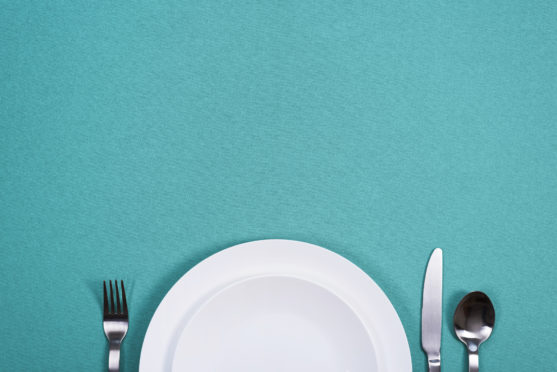 In recognition of Eating Disorder Awareness week – 25 February – 3 March 2019 – and in light of siblings of those suffering recently deemed the "forgotten victims," Sunday Post writer Megan McEachern shares what life was like when her beloved younger sister stopped eating. 
Growing up, we had two tables in our house.  One was informal, black and plastic – for use just by our family to eat at throughout the week. The other was grand, oak and in the dining room that we only really used for guests or birthdays or 'nice' dinners.
Although they had different purposes, they had one similarity – both tables were round. There wasn't much getting away from anything while you were sat at either of them.
Those round tables are how, six years ago, I really saw my little sister, four years my junior, had stopped eating.
I already knew – she had told me and my mum one night after I'd heard her vomiting. At first she denied it, and I accepted, thinking she was hungover and, at 17, perhaps didn't want our mum to know. But a few moments later, I heard the horrible, quiet little words I don't think I'll ever forget – "I can't stop making myself sick."
I thought it was maybe just a fad – she didn't look much different at that point and I thought it might just blow over. But soon, night after night, day after day, those round tables made it an inescapable reality – my little sister wouldn't, couldn't, refused to eat.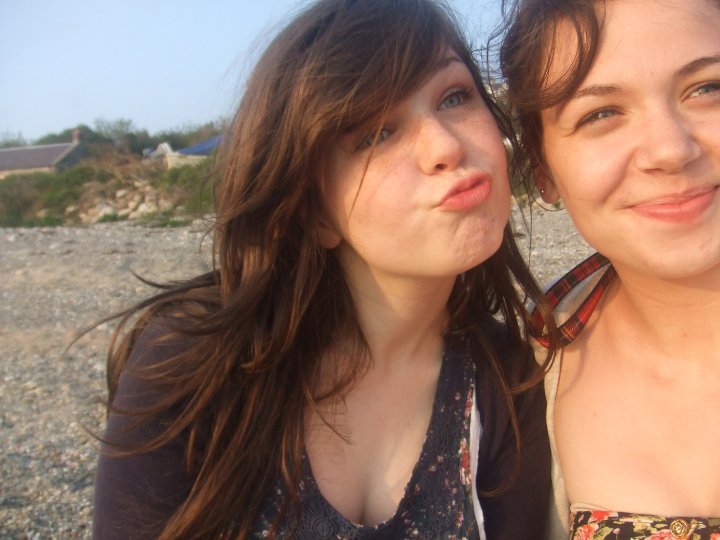 While we sat with our plates piled high with the usual dinners of a teenage-dominated family, she would say she wasn't hungry, or make some tiny lentil dish with about three calories she'd slowly pick at, or simply sit alone in her room.
Food became a dangerous, heart-racing topic for all of us. She wouldn't eat anything anyone else had made for fear they'd put something fattening in it. She'd scream at vegetables cooked in butter. Milk could only be the watery red kind – she wouldn't trust a cup of tea made by anyone else.
She would weep frequently, torture herself watching cookery programmes, despair at her slowly weakening, jutting frame, saying she was 'obese.' She went from a perfectly proportioned size 10/12 to a 4/6, her little spine bones jutting out when she bent over, her wrists boney and minuscule.
I'd try to reason with her – that now she'd lost weight, she should start eating a little bit more and it would just even out. I was terrified. We all were. My brother would get angry, telling her she was an idiot, while my mum and I would whisper in the kitchen trying to work out how we could make her eat anything. My dad would try his best to make low calorie concoctions to entice her into sitting with us, to at least try to put something in her empty tummy.
Some of it worked eventually, but for a long time, it didn't. I couldn't bare to look at her – her spindly legs, her exhausted and pale complexion – but I knew I had to be there; be a punch bag, be hated for trying to make her eat, to try to understand what was going on in her head.
As it turned out, like many eating disorders, it wasn't really much to do with the losing weight at all. I won't claim to act like I really understood everything – I don't think you ever can unless you experience it yourself – but what I do understand is that she was the only one left at home when my brother and I went to university. And, rather than being the now fully centre of attention, spoiled youngest child, she became the main witness to a terrible war. My parents were in the midst of a split, and an-until-then constant of support and strength to her was now a source of anguish, anger and constant fighting. She couldn't control that. So she started to control her eating.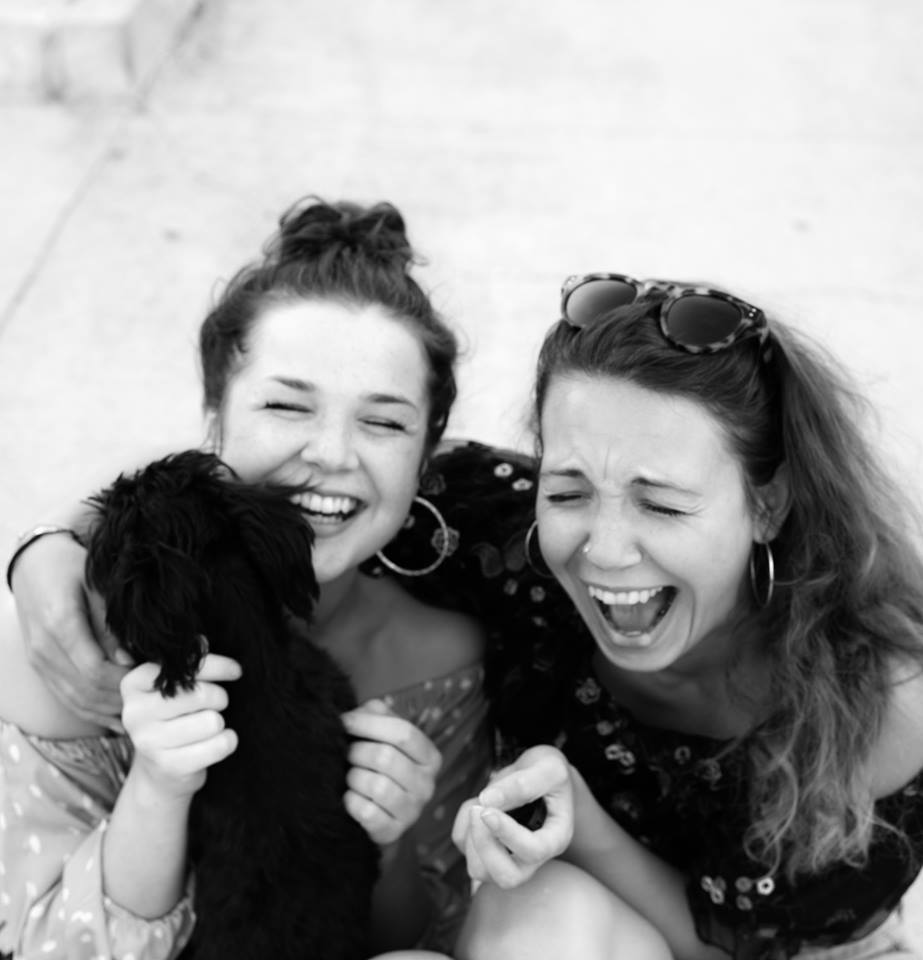 As her sister, I felt I had a responsibility to stop it just as much as our parents – if not more than them because they had their own issues. I was also on a much closer and connected level to my siblings at that age than my parents. We were all very close in age and our bond had always been a really strong one, which made the eating disorder an even harder beast to tackle. Seeing the change it made in the person I was closest to was devastating.
I try not to think about those times but when I look back, my university career was definitely affected by it. I missed classes frequently because I was so worried about my sister. My grades suffered as a result. While my sister had reacted to our parent's split in a certain way, I felt like I was drowning in a lack of control too – only I had no outlet for any of it.
According to eating disorder charity, Beat, siblings of those suffering from anorexia and bulimia are often described as the "forgotten victims." While parents and those with the conditions are seen as the main people who need help, brothers and sisters frequently find themselves left at the sidelines. And according to Anorexia and Bulimia Care, many siblings find themselves questioning their own eating thanks to the familial influence siblings have on one-another. Their own mealtimes are disrupted and they too witness the arguments over food. Also, thanks to the complete diversion of attention, many feel they have become invisible in the household.
In a recent study conducted at the University of Northampton, siblings of those with eating disorders were interviewed about their experiences. All were negatively impacted. While some felt anger and devastation, others felt innate sadness. Some tried to pretend it wasn't happening, while others took an active, almost parental approach to coping.
I didn't and don't feel like a 'victim,' but those were definitely the worst days of my life. I was terrified she would die. In some ways I was mourning a death in her already. I missed who she no longer was. I missed her at those round tables and being able to talk to her without being snapped at or being worried about saying the wrong thing. She was and is my best friend. I told her everything. But thankfully, because of that bond, she felt she could confide in me about her condition too.
Slowly, she began to get better. She had an amazing therapist who helped to get her through it all as well as the often misguided, but well-intentioned support from me, my brother and my parents.
Nowadays, I know she's not completely free of the condition. I look at it like a dormant monster who may occasionally wake up, but for the most part is in an induced coma. Induced by my sister's strength, determination and will to stay in control.
I've never really spoken to anyone about what my sister went through. Partly because I don't feel it's my story to tell, and also because I worry about the stigma still attached to eating disorders and what people might wrongly assume. Currently only one in three adults say they would even know the symptoms of eating disorders, never mind begin to be able to understand them. But in light of Eating Disorder Awareness Week and her desire to spread awareness, she wanted me to share our combined story.
One day, a couple of years ago, I asked her what the turning point was in her deciding to really try to get better. She replied that she couldn't bare to see what it was doing to me and my brother anymore – because of our strong relationship and our similarities, perhaps our feelings were harder to disguise than our parents'. The round tables couldn't hide us from her either.
Now, she's undefined by it and seeing her eating, you could be fooled into thinking she'd never been in the throws of an eating disorder just a few years ago. She's now a brilliant cook and made our entire Christmas dinner for us in December. But, best of all, when our family are together at any table now – she's sitting there with us.
---
For more information on eating disorders, warning signs and how to cope as a sibling or family member, visit www.beateatingdisorders.co.uk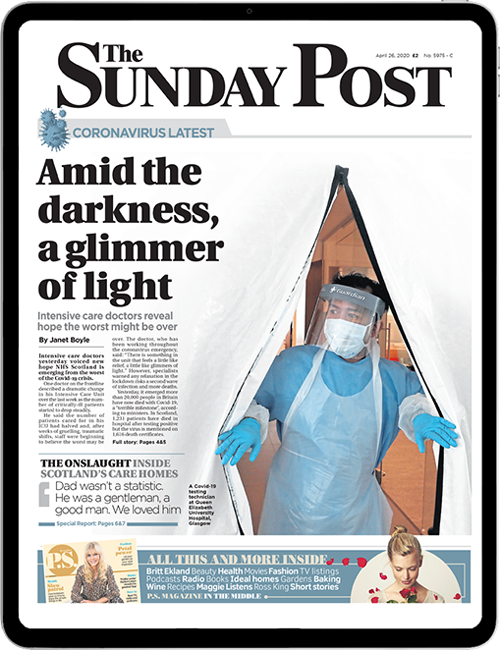 Enjoy the convenience of having The Sunday Post delivered as a digital ePaper straight to your smartphone, tablet or computer.
Subscribe for only £5.49 a month and enjoy all the benefits of the printed paper as a digital replica.
Subscribe