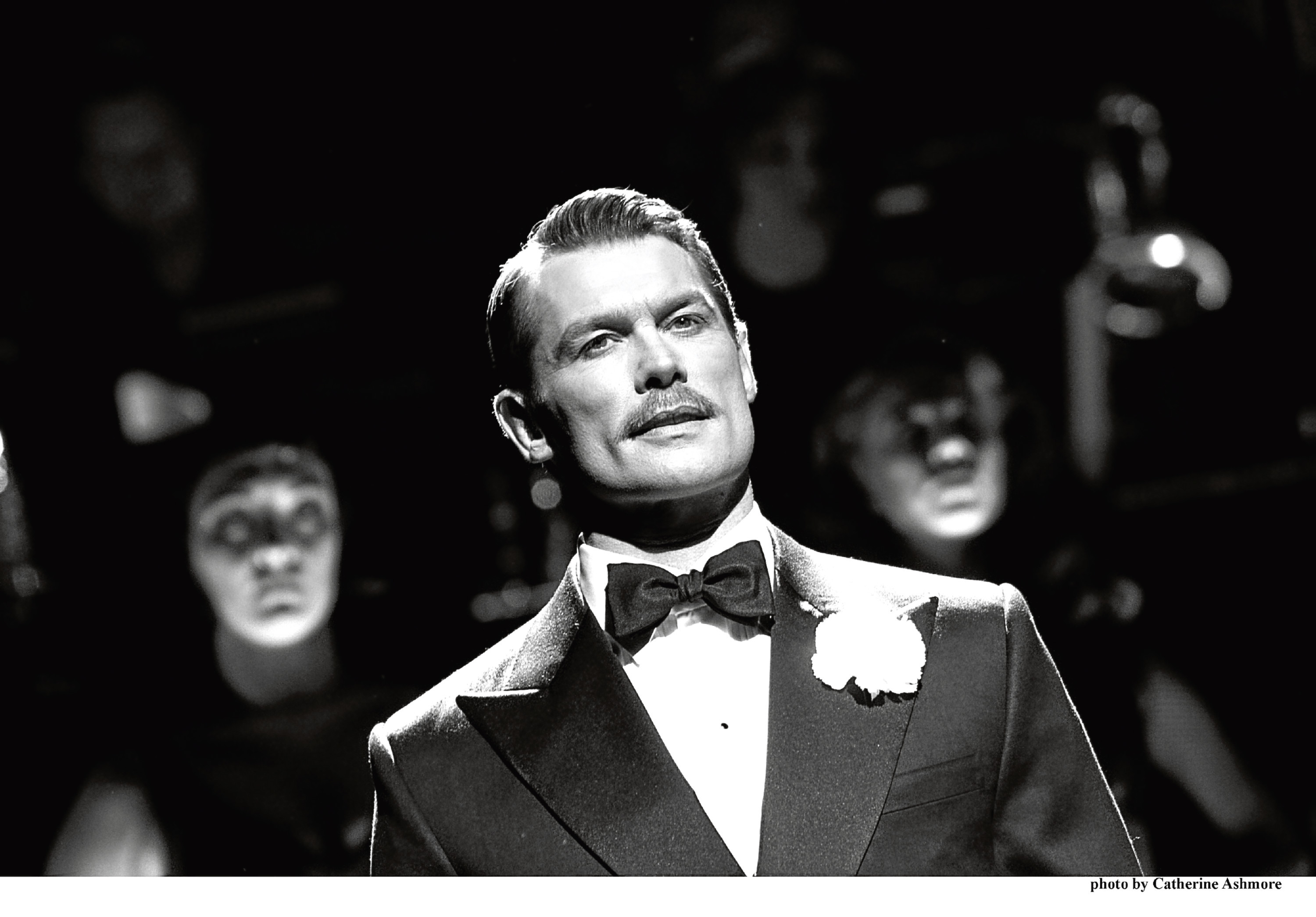 FORMER EastEnder John Partridge says now is the right time in his life to play Billy Flynn.
The actor turned down the famous role in Chicago six years ago, feeling he wasn't ready to take on the character. But when he heard last summer that the much-loved show was returning to the road he jumped at the chance to be involved.
John, who was Christian Clarke in Albert Square, explained honestly: "I didn't feel I had the sort of maturity required for the role and I didn't believe I could do Billy Flynn justice.
"So many iconic actors have played the role and it has a certain weight to it. There's a level of respect for the show and a legacy. I just didn't feel I had the chops for it.
"But life is a great leveller. My life changed massively in the intervening years and when I heard it was coming back I felt it was the right time to go out and pitch for it. I felt I understood a few things a little better.
"I'm not one of those people who say I don't have regrets. I do have regrets, but not taking the part back in 2010 isn't one of them because I knew it wasn't right for me."
One of the biggest changes in his life has been the health of his mum, Bridget, who has Alzheimer's.
Sunday Post readers know all about the effect dementia has on those living with the condition, both the patients and their loved ones, thanks to our partnership with Alzheimer Scotland's Memory Walks campaign.
The 45-year-old continued: "It's a brutal, brutal disease. It's very difficult.
"My mum isn't very well and care is expensive.
"I'm a jobbing actor and sometimes all the buses come along at once and I will say yes to all of it, because you don't know when the phone is going to stop ringing."
John worked the pantomime season over the festive period and then joined the Celebrity Big Brother house a day later. He made it to the final of the Channel 5 reality show and from there he went straight into rehearsals for Chicago. He then filmed his latest comeback on EastEnders during the day, before taking to the stage as Billy Flynn in the evenings.
The response he received from the live crowd when he exited the Big Brother house was a hostile one.
"It was quite the reaction, wasn't it?" he smiled. "People agree to go on it for different reasons.
"Some jobs you do for money, some for the love of it, some for profile and some for all three.
"We all have to look after loved ones and pay the bills. I'm not going to say my reason was any more valid than anyone else's.
"It's just a TV show, it's not real life. It was a job like any other and I came out of it with 10 fingers and 10 toes – nothing bad happened."
While John enjoyed his recent brief return to EastEnders, he said a full-time return is not on the cards.
"I wouldn't go back permanently – I'm already booked up next year anyway.
"I initially left because of my mum. I couldn't be leaving at 5am to go to set and getting back late, although my mum is in a placement now.
"I'm very proud of the character of Christian. The storyline wasn't about sexuality but rather about two people in love and I'm very proud of how we told the story at that time of evening.
"And of course I'll never say never."
John, who is in a civil partnership with Jon Tsouras, is looking forward to coming back to Scotland.
"My dad came from Glasgow, so I spent a lot of time there as a kid.
"We would go for two weeks every summer, visiting my Aunty Margaret and Aunty Annie.
"I'm very familiar with Glasgow, but it's like any city, it has gone through so many changes.
"Every time I go back to Manchester, which is where I'm from, it seems like another building has popped up and Glasgow is the same.
"It's great that I can spend two weeks in Scotland.
"The audience keeps the show fresh and it's their reaction to what we're doing that really makes it.
"It's a feelgood show – that's the great thing about this production."
Chicago, King's Theatre, Glasgow, until Saturday; His Majesty's Theatre, Aberdeen, Sept 26 to Oct 1
---
READ MORE
The Broons are the talk o' the toon! Meet the stars of new stage show
Mathew Pritchard reveals how grandmother Agatha Christie gave him the rights to The Mousetrap- for his ninth birthday!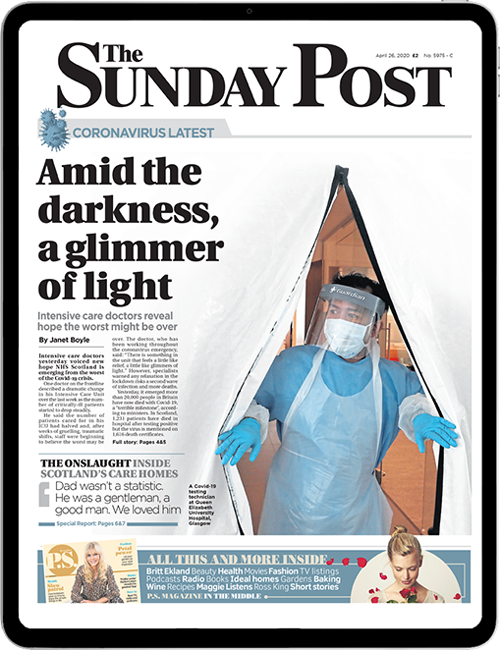 Enjoy the convenience of having The Sunday Post delivered as a digital ePaper straight to your smartphone, tablet or computer.
Subscribe for only £5.49 a month and enjoy all the benefits of the printed paper as a digital replica.
Subscribe