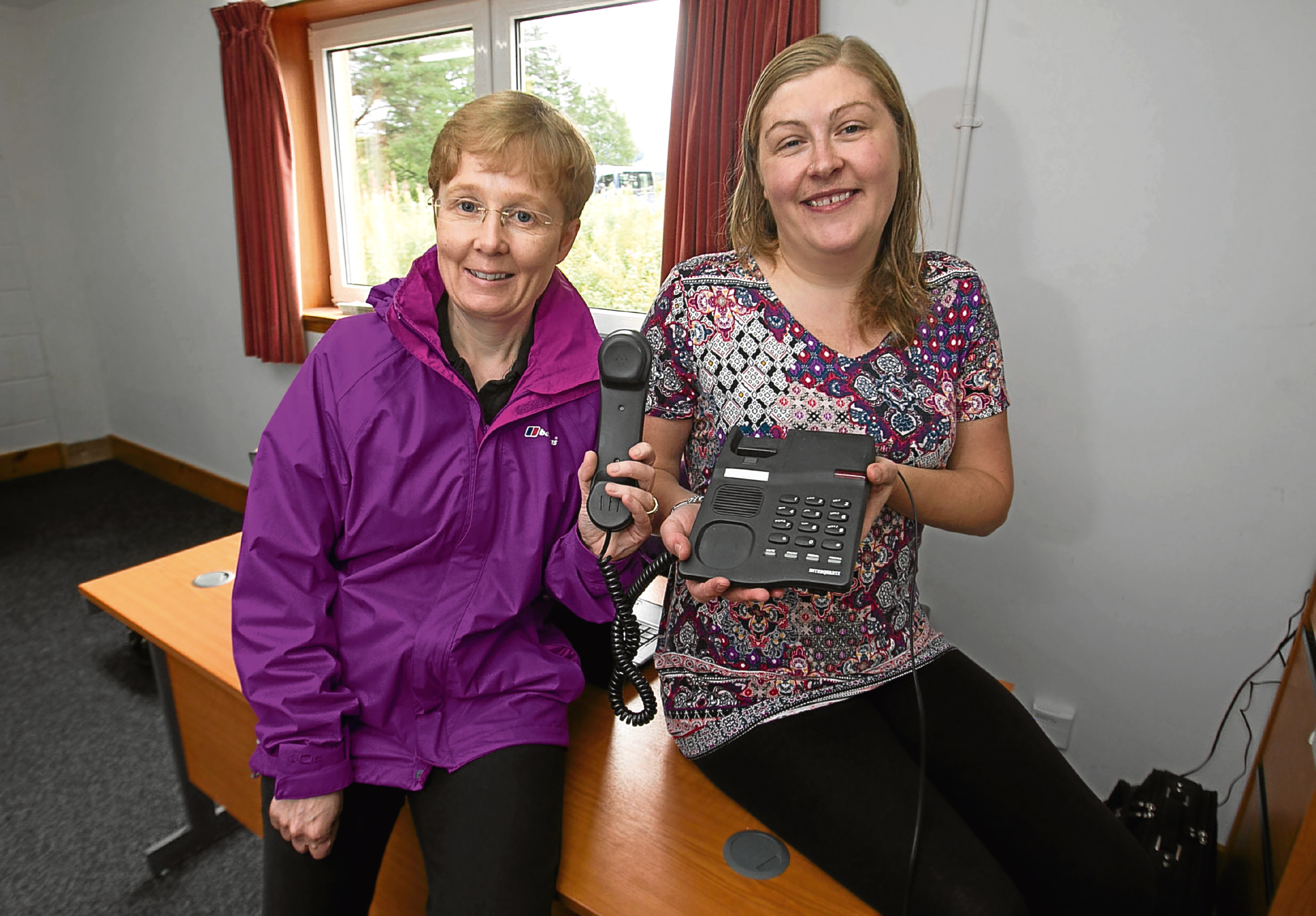 HOW long would it take an instruction to travel 20 metres?
You should take into account that this is the digital age, so things travel fast.
Or perhaps they don't.
In April, Kelly Clapperton-Bates, in her position as Development Officer of Strathfillan Community Development Trust asked BT to install a line into the charity's new office in Crianlarich Village Hall.
SCDT is a small charity focusing on the Tyndrum, Crianlarich and Inverarnan areas and they have undertaken a joint healthcare initiative with Stirling Council and NHS Forth Valley. Ironically, the initiative is to demonstrate how new technologies, including remote access and tele-conferencing, could benefit patients in rural areas like Strathfillan.
It would be impossible to demonstrate remote access and tele-conferences without a connected phone line.
But Openreach, which does the work of putting in phone lines, couldn't keep a promise.
It initially said July 7, then August 23, then September 5. It then informed SCDT chairperson Isla Craig that the next "update" she would receive would be on September 21.
SCDT had postponed its healthcare initiative once and were beginning to worry that the phone line wouldn't even be installed in time for the new date.
In all this, it should be noted that the village hall is less than 20 metres across the road from the BT exchange in Crianlarich.
One of the reasons given for the delay to what Openreach termed "ducting work" was that it had to wait for gas mains work in the area to be complete. This was a surprise to Kelly and Isla, not least because there are no gas mains in, or anywhere near, Crianlarich.
Since the beginning of August, SCDT has sought assistance from MSPs and local councillors. However, five months on from the initial request, there was still no sign of the line making the wee jump across the road.
SCDT moved into the new office but had to rely on a pay-as-you go mobile phone, and "borrowing" wifi access from a neighbouring business.
Raw Deal got involved and had a word ,so the wire was laid last week and the connection is now made.
But it was a long way round to travel just 20 metres.
SCDT's healthcare initiative is now set to go ahead on October 12 and 13, with all members of the public invited to drop in.
---
Raw Deal: Beware when agreeing to any 'verbal contract'
Raw Deal: Social media gossip upset cruise ship customer