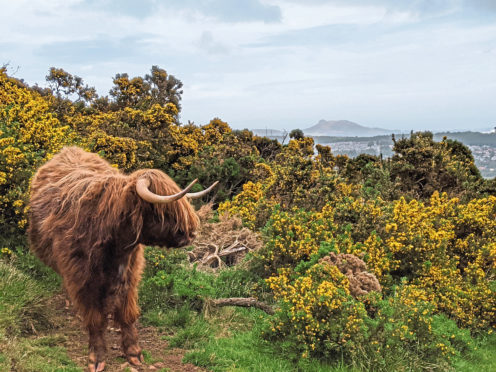 It was the first time I had strayed beyond the Edinburgh city bypass since lockdown, and the joy of breaching its confines was rapturous.
Though my destination was only the Pentland Hills, within the prevailing government travel limit, being cooped up for the preceding months made it feel like I'd cycled to the wild edge of the world.
The Pentlands once seemed fairly tame, beautiful but far from revelatory. Now, they became a wonderland.
I left the bike and began to climb Caerketton Hill and the ascent became less gentle than I remembered, probably because I hadn't moved much for months.
As I gained modest altitude, the Lothians began to unfold all around. A scattering of sheep watched as I lumbered on and I stopped at the aptly named Windy Door Nick to admire a shortbread tin landscape of hills and glens. I felt it was as beautiful a panorama as I had ever seen.
Pressing on to the banks of Glencorse Reservoir, I was tempted to go as far as the enigmatic Howlet's House ruins by Loganlea Reservoir, but I knew the daylight and my legs would not endure it.
Skirting Castlelaw Hill, crowned by an Iron Age fort, I returned to the relative heights of Caerketton, tapped the cairn, and meandered past the dried up slopes of the old ski centre.
The unmistakable white peak of Bass Rock loomed in the east, the Lomonds of Fife and the Gask Ridge to the north, and in the south, Edinburgh itself looked like a hobbyist's model of a fantasy cityscape.
To my Canadian-born sensibilities, this land once seemed compact in the extreme; now, after months of being confined, it felt vast beyond reckoning.
A surprise appeared round the bend near Swanston Farm in the form of four great, hairy Highland cows blocking the path, blissfully unbothered by any inconvenience they might be causing.
A group of students were pressed against the hedge, pleased at this exotic sight but alarmed by what they must have thought to be fearsome beasts.
Grinning, I walked straight through the cluster of cows and they paid me no heed, continuing with their grazing. The students looked on as though I'd just slain a dragon, and as I left the hills behind, I glimpsed them working up their own courage to crack on.
It's the little moments that stay with us in times like these, and that one will make me smile for a long time to come.
Nearby historic sites:
Roslin Castle
Castlelaw Hillfort & Souterrain
The Caiy Stane Wallace's Cave, Roslin Glen
Tormain Hill Cup and Ring Marks
---
Due to the Covid-19 situation, check official travel advice before planning any adventures.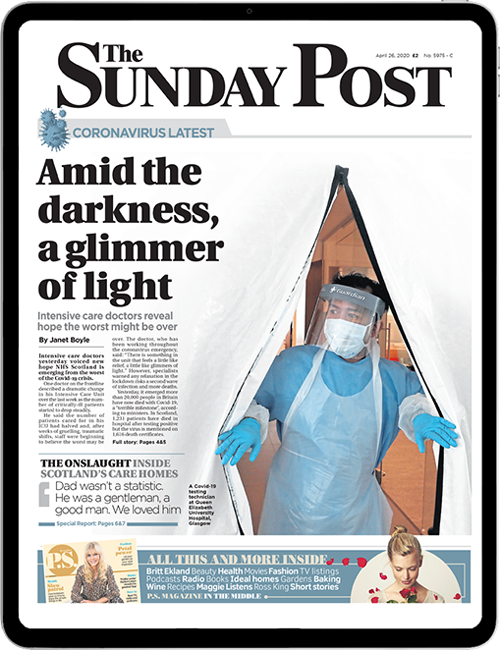 Enjoy the convenience of having The Sunday Post delivered as a digital ePaper straight to your smartphone, tablet or computer.
Subscribe for only £5.49 a month and enjoy all the benefits of the printed paper as a digital replica.
Subscribe