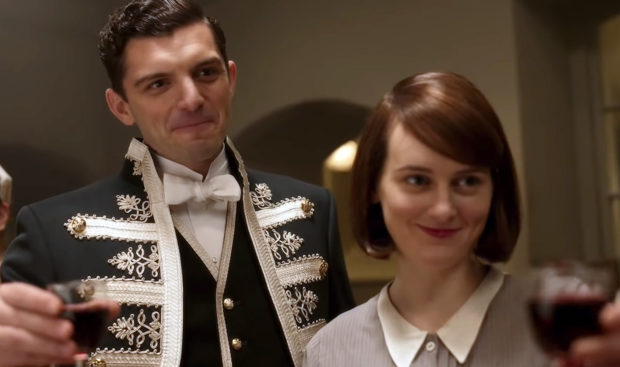 On screen it would be the most unlikely of romances, an upstairs-downstairs scandal. She plays titled Crawley sister Lady Edith, the one who was unlucky in love until the last and the butt of her sister's waspishly bitter put-downs.
And he plays lowly, illiterate footman Andrew who was a late addition to the household and is smitten by the kitchen maid. But as the fictional world of Lord Grantham and Downton Abbey gets set to delight moviegoers next week, Laura Carmichael and Michael Fox are enjoying their own real-life love affair.
They met while filming the final couple of TV series, stayed in touch and later moved in together.
With Downton being such a national obsession, though, Michael has spoken to P.S. about how they cope with all the attention.
"We try not to talk about it too much outside of our personal lives," said Michael, 30. "And that was the same on set. It was just professional.
"We'd go to work and we didn't want it to be a thing in any way when we were working together.
"It was great, though, to go to work with your best pal. Apart from that we like to keep it quite separate from Downton.
"The fact we met on set is not a big part of our relationship."
While Laura has been a mainstay of Downton since the very first series, Buckinghamshire-born Michael only joined during the fifth series.
He said: "I had to wait for a couple of weeks as they were deciding between a few other actors. Every other day I was getting a call from my agent saying they were down to five, four, three people.
"I thought it had gone away then I got a call when I was sitting in the garden at home. I phoned my mum, Ann, straight away. Acting can be pretty tough with the ups and downs and my mum in particular has been there the whole time.
"She had actually been helping with the preparation for the audition scene and we'd been practising it together. So she was especially excited for me."
Having been a viewer and a fan, the excitement was soon tempered by the realisation that he would have to share a set with the likes of Dame Maggie Smith, Michelle Dockery, Hugh Bonneville, Jim Carter, Joanne Froggatt and Phyllis Logan. It was a nerve-wracking, daunting debut but one that was made easier by joining on the same day as screen veteran Sue Johnston.
"She's an acting legend and she was as nervous as I was, so I felt okay about that.
"And Kevin Doyle, who plays Molesley, came up and said I'd have an amazing time, so I couldn't have felt more welcomed."
Almost as soon as the series finished in 2015 there was speculation about it being brought back as a film. It took months of negotiations to get everyone to sign on with a veil of secrecy drawn over everything.
"It was only about six months before we started filming that we knew it was definitely going to happen," said Michael, who also has TV's Endeavour and big-screen epic Dunkirk on his acting CV.
The wraps have also been kept tightly on what will unfold in the new film, other than that it is now 1927 and excitement at the Abbey has reached fever pitch as the King and Queen are paying a visit.
Michael said he was delighted to get back on set.
"Having only had a series and a half I felt I was just getting my feet under the table when it finished. We became a close-knit group of people so I was so excited to come back."
Downton Abbey, In cinemas nationwide from Friday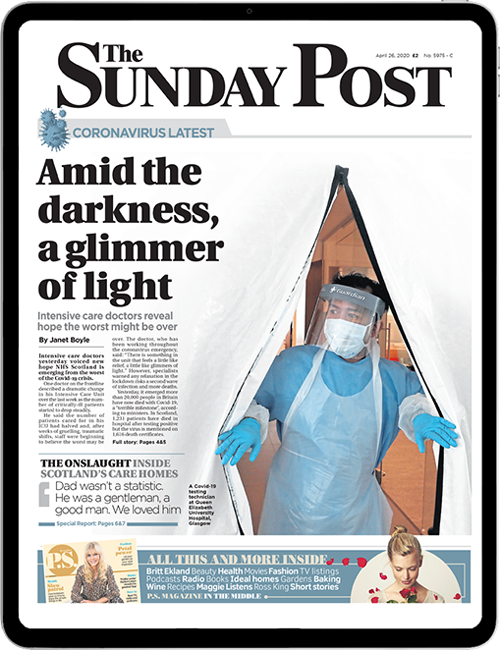 Enjoy the convenience of having The Sunday Post delivered as a digital ePaper straight to your smartphone, tablet or computer.
Subscribe for only £5.49 a month and enjoy all the benefits of the printed paper as a digital replica.
Subscribe