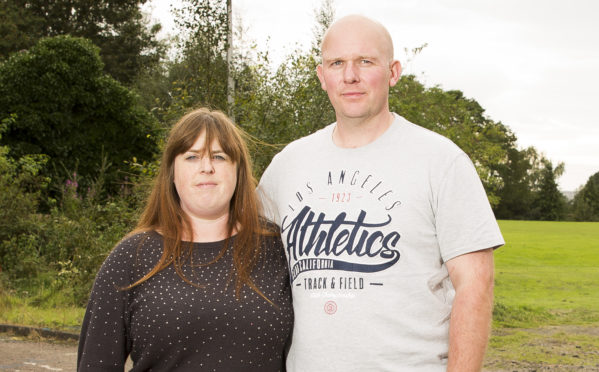 A family faces a mile-long detour through two housing schemes every time they leave their driveway because of a new housing development to be built on their doorstep.
Jill Guthrie has been locked in a dispute with Perth & Kinross Council since plans were announced last year for 65 affordable houses.
At present, the family has unrestricted access in and out of their old schoolhouse home in Scone.
This makes it easy for Jill to drive to her job as a school dinner lady – and for her and partner, Michael Appleyard, to ferry their children, aged eight, 11 and 15, back and forward to school, sports activities, or the doctors.
However, when the recently started newbuild estate The Glebe is complete, a one-way system will force them into a long detour through the new estate.
The short access road they have at present is earmarked to become part of a new one-way system. This would mean they would lose their right of way when exiting their property.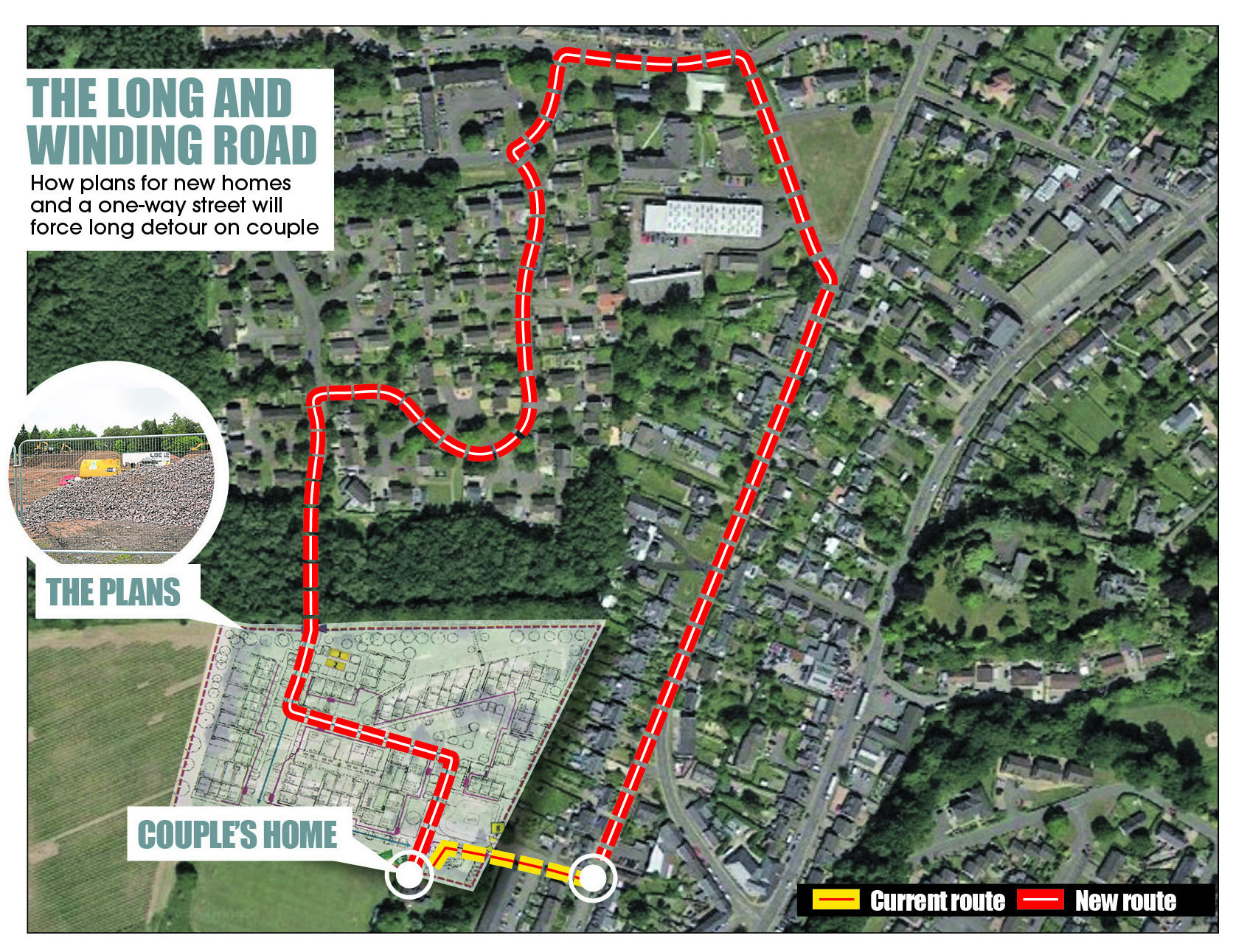 "We are furious about this," Jill, 41, said. "We are the only existing household which would be directly affected by a new one-way road.
"We would be able to get into the house as usual but will be unable to leave the same way.
"It means that to get to the village we would not only have to drive through the new housing scheme but go through another estate beyond that, before winding around in a big loop to even get to the shops and the main road in and out of town.
"It will add about a mile, or about 10 minutes, on to just about every journey and cost us a small fortune extra for petrol every year."
Jill feels her pleas to have the existing right of way retained have fallen on deaf ears with officials.
Her family has lived at the house since 1982 and she bought the four-bedroom bungalow from her mother in 1994.
"I grew up here and I feel that the council has not listened any of my concerns about the significant impact this would have on my family.
"I have no objection to the new homes being built but I feel my family's situation has not been taken into account.
"The estate will have a new road built in and out of it anyway so there is no need for even more access into the scheme via the existing bit of street outside my house."
In December, John Swinney, MSP for Perthshire North, wrote to the council on Jill's behalf.
Clare Mailer, head of housing, replied, refuting Jill's claims that she had been ignored.
The housing boss said: "Significant resources have been made to listen to the concerns of Mrs Guthrie and others in the development of proposals as well as to resolve the specific issues she has about how the proposals affect her circumstances."
It was also stated that Jill had been advised to seek legal opinion and had been informed that Perth & Kinross Council would meet the costs.
On Thursday, the council said it was aware that a small number of residents have some "legitimate remaining concerns".
A spokesperson said: "The council and its contractors, CCG, are committed to working with the Scone community for the duration of the build and will continue to listen to any concerns that people may have with a view to minimising disruption.
"Perth & Kinross Council has worked closely with the community over the last 12 months to discuss layout, housing mix and landscaping to ensure the development is right for the village.
"Following the build, residents will follow a one-way system. This traffic system was agreed on following consultation with local residents and was their preferred option by a considerable margin, for reasons of safety. Residents have been aware of this arrangement for some time."
Mr Swinney said that after calling for further dialogue between council officers and Jill, he was disappointed that the dispute was ongoing.
He said: "It is unfortunate that a solution could not be reached before work started. Whilst the final decision ultimately lies with Perth & Kinross Council, I will continue to offer whatever support I can to Mrs Guthrie or any other constituents."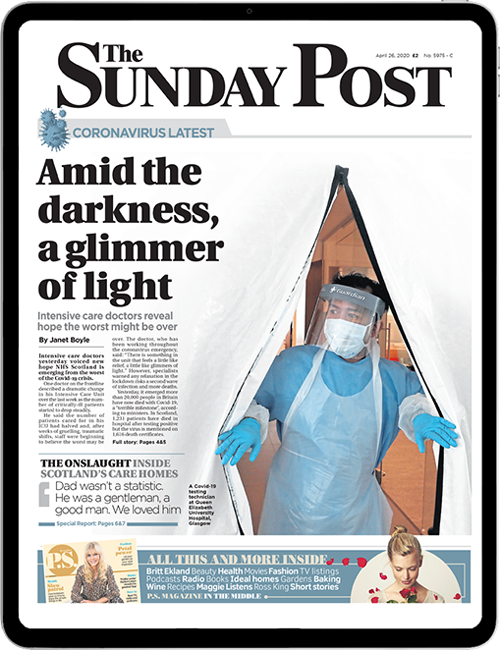 Enjoy the convenience of having The Sunday Post delivered as a digital ePaper straight to your smartphone, tablet or computer.
Subscribe for only £5.49 a month and enjoy all the benefits of the printed paper as a digital replica.
Subscribe