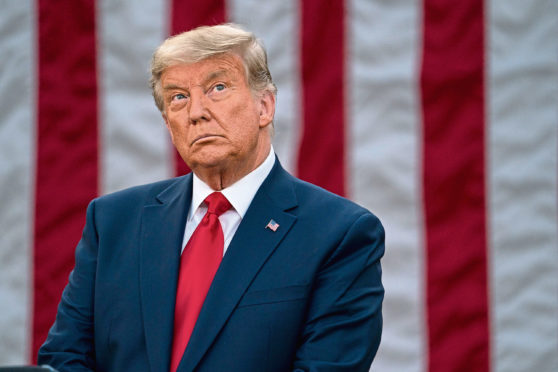 He always sat at Table 72 and now restaurant staff at the Trump Hotel in Washington have revealed how the former president liked things done… always the same.
Staff at his hotel were given a seven-step guide to opening a bottle of Diet Coke for the president and how the germaphobic leader wanted bottles of Heinz ketchup opened.
Mr Trump's ­peculiar requirements were revealed by former staff who worked at the Trump International Hotel in Washington DC, near the White House. According to staff, Table 72 was permanently reserved for him, sitting empty when he did not appear.
In a copy of the standard operating procedure given to new staff, even before Covid-19 the waiter had to "discreetly present" a mini-bottle of hand sanitiser to Trump.
The waiter had to then carry out the process for pouring his drink, with the guide showing where to place hands on the bottle and bottle-opener. The bottle had to be opened in front of Trump and "never beforehand". He always had the same thing to eat: shrimp cocktail, well-done steak and fries.
Former executive chef Bill Williamson told the Washingtonian of how staff got into trouble when a customer appeared to have a larger steak than Trump. He said: "It was the same steak. Both well done. Maybe it was a half ounce bigger or something, I don't know."
Waiters also had to open mini bottles of Heinz ketchup in front of Trump, ensuring he could hear the seal make a "pop" sound.
White House staff had previously revealed the president demanded an extra scoop of ice cream so he had more than whichever world leader he was entertaining.
He and his wife are no fans of garnish, with former first lady Melania once sending back a Dover sole because it was dressed with parsley and chives. Snacks and sweets had to be available for every Trump visit, including Milky Way, Snickers, Tic Tacs, gummy bears, Oreos and ­chocolate- covered raisins.
Trump's children were described by staff as low-key and polite, including daughter Ivanka, who once arrived in her yoga outfit.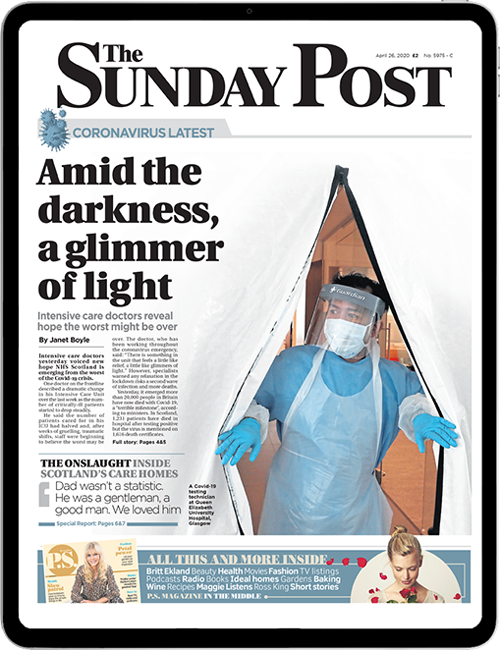 Enjoy the convenience of having The Sunday Post delivered as a digital ePaper straight to your smartphone, tablet or computer.
Subscribe for only £5.49 a month and enjoy all the benefits of the printed paper as a digital replica.
Subscribe