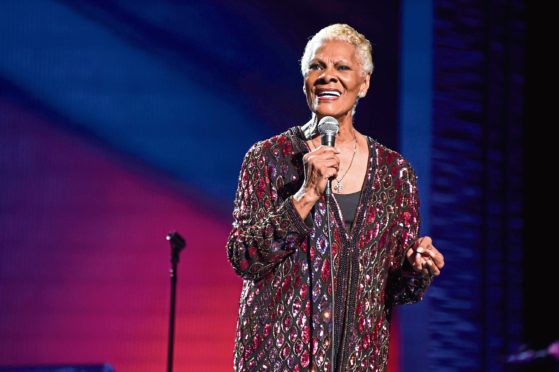 Usually, what happens in Vegas, stays in Vegas. But I can't help but tell all about my recent trip to Sin City, where I saw a living legend, up close.
I sat in the front row as Dionne Warwick performed hit after hit in a very special concert.
Afterwards, I had the chance to speak with her and I told Dionne she moved around the stage like a young girl, performing classic songs such as Walk On By and I Say A Little Prayer.
She turns 79 on Wednesday, and she's announced a 17-date UK tour next autumn to celebrate her imminent big 8-0.
And this might be the last UK tour on this scale, as she's finally ready to slow down – but don't call it retirement!
"I'm doing what I love to do, it's that simple," she told me backstage.
"I'm happy all the time, not just on stage.
"I don't allow stress – that's for idiots. I just enjoy life and. really, that's the secret.
"But it's got to the point where I've had enough of running through airports and it's nice to sleep in my own bed at night.
"It seems like the right time to start slowing down and have a little me time."
As a former United Nations Global Ambassador for the Food and Agriculture Organisation and United States Ambassador of Health, Dionne has always had an interest in current affairs.
When I mentioned to her that, in the words of her song, what the world needs now is love, she didn't hold back.
"It's such a chaotic time, the entire world has gone bonkers.
"We have lost our sense of humanity and I've always said that stems from the top, so we're going to have to correct those people.
"I've worked tirelessly and still do on the Aids issue.
"There are things I truly believe someone has to say something about, and I'm nosey enough to find out.
"I'm the inquisitive one travelling the world asking questions and sometimes giving the answers.
"It's done me a lot of good and opened my eyes to a lot of things.
"I've put my fingers in the faces of presidents like Reagan and Clinton. They all look at me like, 'This is a bad old girl!' – and I am, but I get results!"
I asked her if she would put her finger in the face of President Trump.
"I wouldn't even think about Trump. I met him 25 years ago and this person he is was not the man I met.
"I'm very upset with him. He's degrading our country and needs to put an end to it.
"He's tacky right now and I don't like it at all. I have no problems speaking about it."
She certainly doesn't.
Before I let her go, I asked if there was anything she was particularly looking forward to on her UK tour next year.
"Harrods," she laughed. "I always look forward to Harrods, and not just one trip, but a few.
"I'll end up having to buy a suitcase, but that's my fun and my joy."
Happy birthday Dionne!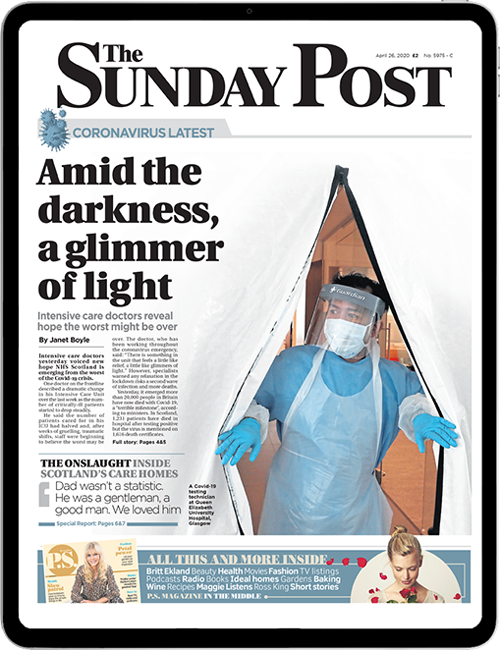 Enjoy the convenience of having The Sunday Post delivered as a digital ePaper straight to your smartphone, tablet or computer.
Subscribe for only £5.49 a month and enjoy all the benefits of the printed paper as a digital replica.
Subscribe