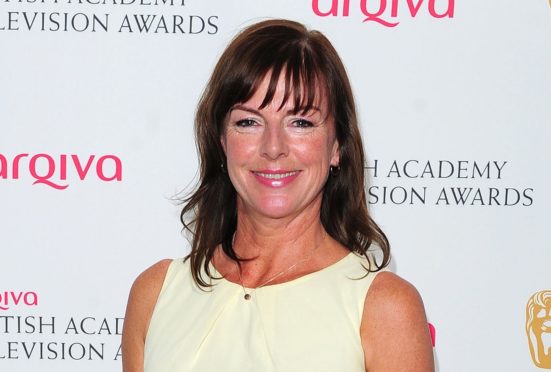 Two Doors Down star Doon Mackichan talks accents, panto and John Malkovich as she returns to Glasgow for Christmas.
You're playing The Wicked Queen in Snow White And The Seven Dwarfs – do you have much panto experience?
I did a panto in Lancaster when I was very young – I was still at Manchester University at the time. It was three shows a day, and I became very ill, so it wasn't an enjoyable experience. I told myself, never again, but now feels like the right time.
Are you looking forward to working with Gary: Tank Commander's Greg McHugh again?
I agreed to do the panto before I'd even read the script, because I had worked with Greg on the Two Doors Down pilot and we immediately got on. I think he's an amazing comic and actor.
How does it feel to play the baddie?
I don't think I'd be interested in playing the nice girl. It's always good fun being booed by people. This will be the biggest live crowd I've ever performed in front of.
Will you play The Wicked Queen with a Scottish or English accent?
Scottish – people are usually disappointed when they hear I have an English accent. I stay in Cathy's west coast accent when I'm filming Two Doors Down, I can't go in and out of the accent. I remember at the party for the end of the first series, the crew were disappointed when they realised how I actually spoke. I spent six years living on Scotland's east coast from when I was 12, so I've had different accents throughout my life.
How will you be spending Christmas Day?
This is my first Christmas away from the kids. I think they'll come up just before the New Year and we'll all go back together on the 1st. I have friends up here who I can see on Christmas Day. It's either that or lie in bed feeling sorry for myself.
Two Doors Down grows in popularity with each series – what do you make of its success?
I think it's taken longer to catch on down south, but I'm recognised a lot more for Cathy now. I was working on a play in the West End with John Malkovich and at stage door after performances, people who had come down from Scotland were waiting to see me. The cast knows each other so well now, the writing is brilliant and the show has momentum – it's how TV used to work. They used to let things run.
What was it like working with John Malkovich?
I loved it. I was nervous on the first day, but he was very humble and absolutely brilliant.
---
Snow White And The Seven Dwarfs, SEC Armadillo, Glasgow, Dec 14-31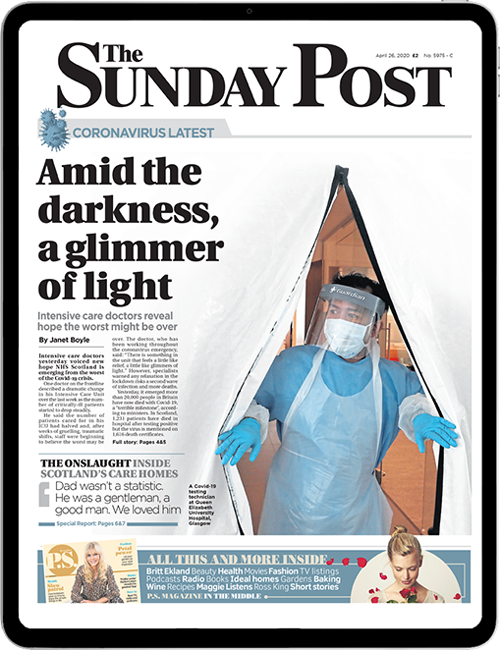 Enjoy the convenience of having The Sunday Post delivered as a digital ePaper straight to your smartphone, tablet or computer.
Subscribe for only £5.49 a month and enjoy all the benefits of the printed paper as a digital replica.
Subscribe