Please take a moment to remember the 52 innocents whose lives were savagely cut short by suicide bombers on this day in London 14 years ago.
In the deadliest atrocity since Lockerbie in 1988, radicalised terrorists inflicted coordinated carnage across the capital's public transport system.
It was a horrific, traumatic day, especially for those poor victims and their shattered families.
An attack which would, like 9/11 six years before, have a profound effect on the way we live our lives.
It was a harsh wake-up call to us all, not least our under-resourced police and security services.
Suddenly, homegrown terrorism was a very worrying reality.
A clear and deadly threat which could no longer be ignored.
As with 9/11 or, more recently, the 2015 Paris attacks and the 2017 Manchester Arena bombing, I remember well what I was doing that day.
I wasn't in my office, watching the news live on telly in open-mouthed disbelief, as I was when two hijacked passenger airliners ploughed into the Twin Towers, leading to their catastrophic collapse.
I wasn't trying to quietly get offstage at the Cathouse Rock Club's 25th birthday bash, grinning inanely at the hundreds of well-wishers, feeling only fear and trepidation as I was when news slowly filtered through that my good friends the Eagles Of Death Metal, a band I had been partying with just the night before, had been performing when terrorists struck at the Bataclan concert hall in Paris.
Nor was I, along with my equally panicked wife, trying desperately to get a hold of my student daughter, who had just moved to Manchester, when news of the appalling attack at the nearby concert venue filtered out.
These were stomach-churning hours of nauseating dread that I never, ever want to experience again.
No. When news of the 7/7 London attacks first reached me by text, I was, like many holiday-makers, stretched out like a beached whale on the hot, golden sands of a Portuguese beach, soaking up the rays while quenching my thirst with a large Jack and Coke.
Nothing could have been further away, or have been more incomparable to the terrible and terrifying events unfolding on the Underground and busy streets of London on that tragic day.
But whatever gives you cause to remember such awful moments in time, it's important none of us forget the innocent victims and their families, and the cost they unknowingly and unwittingly have had to pay for these appalling heinous crimes of hate.
It saddens me to say this, but we have to be braced, for these types of attacks are more than likely to happen again, and soon.
For nearly two years, the UK's terror threat has been set at "severe", just one level lower than "critical", which would signify an attack is highly likely.
Who, what or where any future attack will take place is anyone's guess.
And, according to analysts, it's not just jihadis our security forces are worried about.
Fuelled by the rise of populism, and the disenfranchisement, disdain and anger many people on the margins of society feel towards our politicians and their failed policies, far-right extremism poses an increasing security threat.
So, never forget, terrorism is never far away.
And the reasons for its existence and use is never justifiable or clear.
What is obvious, though, is that, unless we remember previous atrocities, commemorate the lives of those murdered, and continue to remain guarded and vigilant, we can never feel safe.
My thoughts and condolences are with all those who suffered on this day in 2005.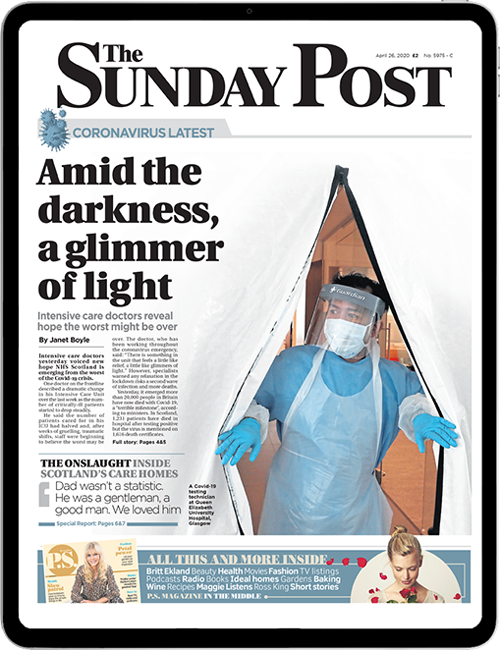 Enjoy the convenience of having The Sunday Post delivered as a digital ePaper straight to your smartphone, tablet or computer.
Subscribe for only £5.49 a month and enjoy all the benefits of the printed paper as a digital replica.
Subscribe