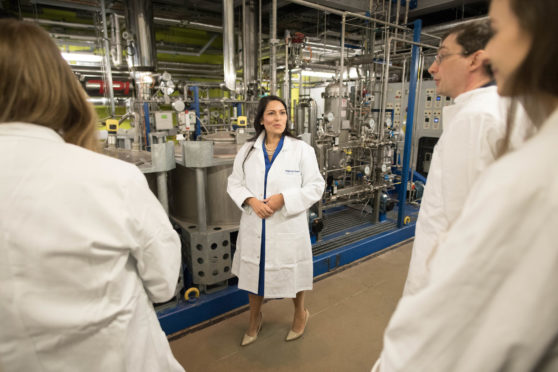 We have a shrinking working population and almost every low-skilled or low-paid sector in Scotland, which includes nursing, farming, hospitality, tourism and catering are heavily reliant on overseas workers from the EU.
So it's hard to disagree with First Minister Nicola Sturgeon's assertion that the UK Government's points-based immigration plans will prove "devastating" for this nation. Catastrophic might be closer to the truth.
Because, if this plan goes through, large swathes of rural Scotland will become an economic wasteland.
That's despite the concerns being expressed by national bodies representing farming, nursing and catering about the proposals. Indeed, Scottish Hospitality and Tourism report that 50% of their staff are from the EU and projected vacancies will run at 115,000.
A very selective scheme will consider applicants who are allocated points – 70 being the target – on their ability to speak English, for having a higher education and also having an approved sponsor and a skilled job on offer, paying at least £23,040 pa. Only then will they will be given a residency pass.
Smirking Priti Patel, UK Home Secretary, unveiled her plans to end free movement between the UK and EU, defiantly slamming the door on any sensible suggestion that her government should relax their stringent entry conditions for lower-skilled, lower-paid workers from the EU, warning businesses that they would have to "adapt and adjust". In other words, shut up.
She said that the 3.2 million EU citizens who have already applied for residency status could help meet labour demands. And, in a half-hearted attempt to mitigate some of the concerns being expressed, she pointed out that there are currently eight million inactive 16 to 64-year-old British workers in "economic activity".
They could be trained up to fill the vacancies, she said, conveniently forgetting that 27% are in full-time education, 26% long-term sick, 22% caring for family and 13% retired, leaving just 12% who are mostly on benefits and already looking for employment.
She added that the government has quadrupled the number of seasonal workers allowed in through its agriculture scheme to 10,000 and that "youth mobility arrangements" allowed a further 20,000 young people entry.
All of which may well play out to be true in the post-Brexit dreams of Patel and PM Boris Johnson. But these dreams bear no reality to the nightmare happening on the ground in the here and now.
At present all the sectors mentioned are already chronically short-staffed, especially the NHS where nursing staff and carers are desperately required. Under these punishing and rigorous entry requirements, this new scheme effectively rules out any fully qualified foreign national from taking up one of those posts. As Labour rightly pointed out, they make the UK "a hostile environment" that will make it harder to attract overseas workers, not easier.
In Scotland, everything from seasonal strawberry picking in Perthshire to arable farming in Angus or running a rural guest house in the Outer Hebrides could suddenly face ruin.
In particular, our growing hospitality sector, one of Scotland's real success stories and major employers, has no local labour to draw upon – especially in the vast Highland rural areas – and is already reliant on a lower-skilled, lower-paid EU workforce. It will be slaughtered, a devastating blow which would cripple our equally successful and globally acclaimed tourist industry.
To continue to thrive, prosper and realise our true potential, Scotland needs more migration, not less. Especially those immigrants who are low skilled, transient but who are prepared to work, and work hard. It is they who keep our economic wheels turning. And as such Scotland should be given the powers to determine our own fate, not Westminster. We should be allowed to welcome them here with open arms.
It is an absolute disgrace that we don't have these powers, something which I have no doubt will one day come back and haunt Boris.
If no agreement with the EU is reached, I wonder if the Spanish Government will decide that low-skilled British pensioners are no longer allowed to stay in Spain.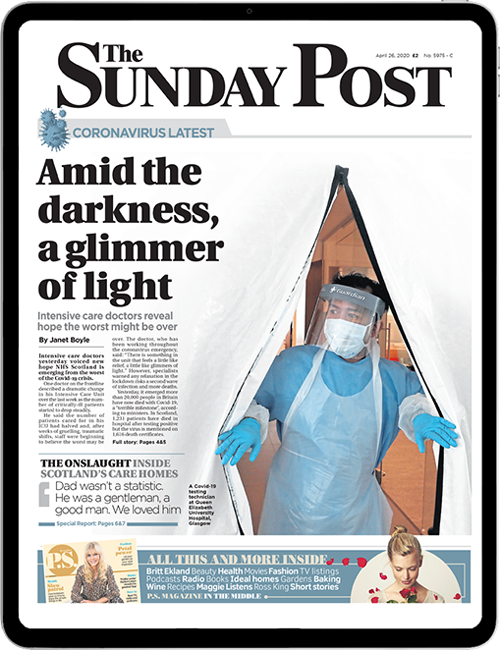 Enjoy the convenience of having The Sunday Post delivered as a digital ePaper straight to your smartphone, tablet or computer.
Subscribe for only £5.49 a month and enjoy all the benefits of the printed paper as a digital replica.
Subscribe