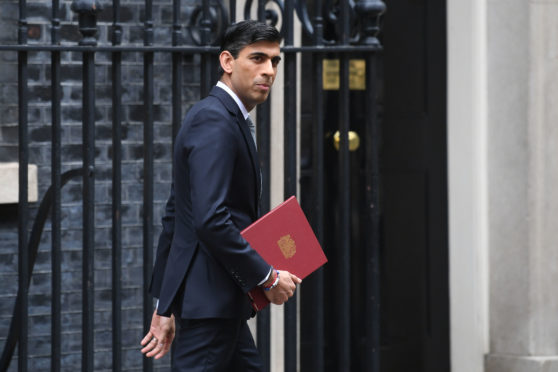 A week is, of course, a long time in politics. Not that long, however, for Rishi Sunak, the affable, energetic and image-conscious Chancellor of the Exchequer.
Such has been his positive impact on the parliamentary scene, especially during this Covid crisis, you get the impression he firmly believes there isn't enough time in a day, let alone a week, for him to worry about its damaging effects to our economy, accelerating unemployment, and the spiralling national debt, now thought to be approaching £2 trillion.
Since he bounced on to the scene, prematurely billed as another of the Prime Minister's nodding dogs, he has led from the front. He has exuded confidence, shown true leadership – unlike his bumbling boss – and, most remarkably of all in these harrowing times, put our money, billions of it, where his mouth is, but with the backing of the public and opposing politicians.
To paraphrase Star Trek, he has boldly gone where no chancellor has gone before in his bullish efforts to stimulate the economy. He managed to give us a small modicum of hope and, for a great many, a little much-needed financial security to try to get us through this crisis.
His three month £9-billion job retention furlough scheme and a package of grants and cheap loans announced at the beginning of this crisis, was a welcome surprise and saved many businesses from going under at the cost of tens of thousands of jobs. The further extension to this scheme to the end of October, again was an announcement that was as welcome as it was unexpected.
But it was the recently announced £1.57bn package of support to the arts, culture and heritage sectors, £93 million of which is earmarked for Scotland, that brought much-needed sighs of relief within my sector. Desperately-needed funds, that, if doled out correctly, will go a long way to saving many struggling live music venues, not just those art venues and cultural establishments whose existence relies upon state aid. And of course this week's massive £30bn job creation and "meal deal" package, £800m of which is will come to Scotland, is a very welcome stimulus package which includes a VAT cut of 15% for six months on food, accommodation, attractions and tickets for live shows.
It proved that Rishi is the real deal and that the UK economy for the most part is safer in his hands at this moment in time than anyone else's.
His financial wizardry knows no bounds, as he still manages to cultivate whole orchards of magic money trees from which to borrow, and his critics on the opposition benches are possibly right to point out that these measures do not go far enough to help those in poverty and halt an impending recession with its expected tsunami of job losses.
And, at some point we all know that there will have to be a heavy reckoning to pay for all this borrowing, that taxation will have to go up and interest rates climb.
But let's get the economy going first before we start worrying about all that. No matter what your political allegiances are, let's give credit where it's due and this pocket rocket chancellor deserves an awful lot of credit. Given his recent track record, I wouldn't be surprised if he pulls a few more rabbits out of the hat.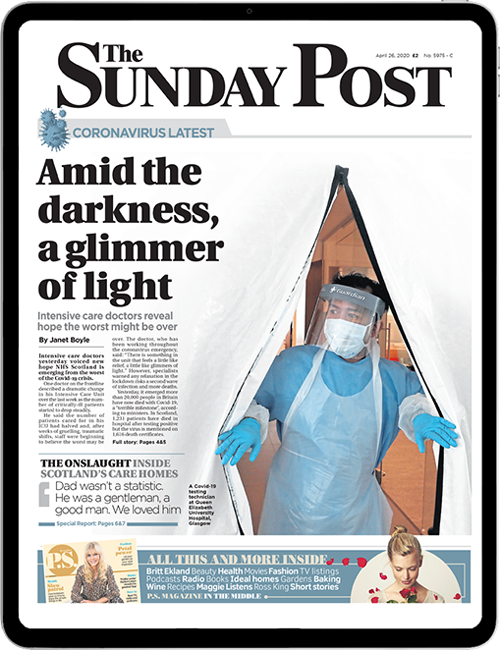 Enjoy the convenience of having The Sunday Post delivered as a digital ePaper straight to your smartphone, tablet or computer.
Subscribe for only £5.49 a month and enjoy all the benefits of the printed paper as a digital replica.
Subscribe