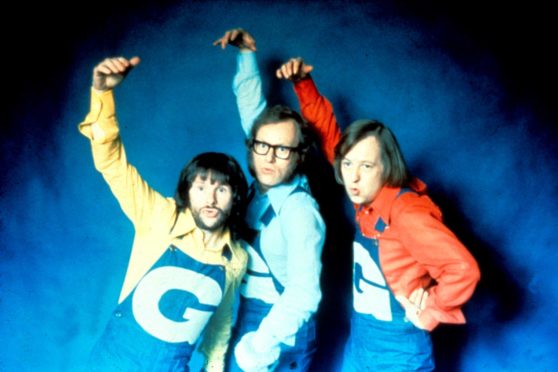 When he was a schoolboy in Edinburgh, Rory Bremner queued to have his Goodies album signed.
Decades later, the impressionist could not have been prouder to work with Tim Brooke-Taylor, a third of the '70s comedy trio, and touring with him as recently as January.
Just days before what would have been Brooke-Taylor's 80th birthday on Friday, Rory spoke about the sadness he felt at losing his friend to the coronavirus in April.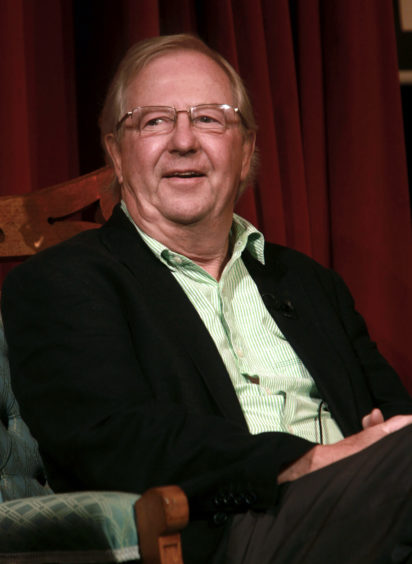 "We did Sorry I Haven't A Clue on tour at the start of the year and it was such a happy time. He was on great form," said Rory. "He was so popular and loved.
"His family came to see the show in Worthing and it was one of the first times his grandchildren had seen him on stage, so at least they have that memory.
"After the tour, he went on holiday to Tenerife, went down with coronavirus when he came back, appeared to be recovering, but relapsed and then he was gone. It was such a blow.
"He was a very big figure in comedy – you just have to look back at radio comedy or at John Cleese's book, where he appears on nearly every other page, to see that."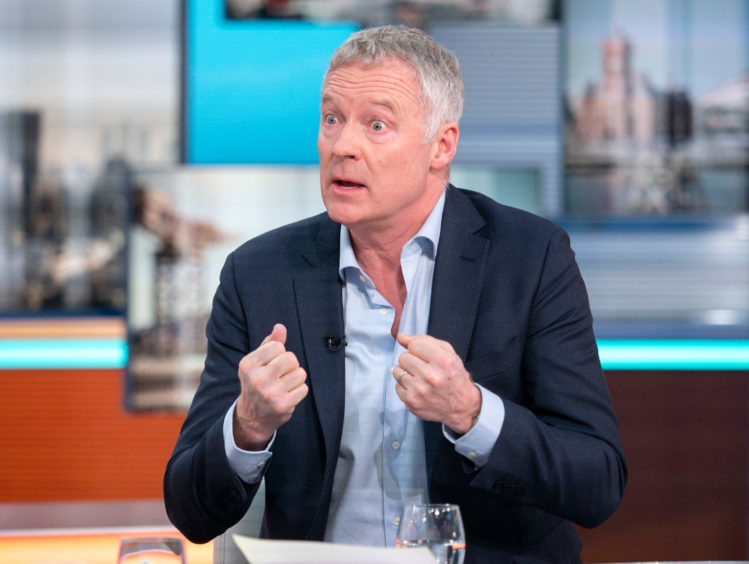 Rory has been spending lockdown in Oxfordshire with his wife and two daughters, having sold their home in the Borders where they lived periodically for a decade.
As he continues to recover from knee replacement surgery he underwent just before lockdown began, the 59-year-old satirist says he misses spending time there.
"When we bought it, I could see my life changing," he explained. "I had this great plan of doing more walking, thinking and writing, but then I had forgotten that I'd two teenage daughters in school and they saw themselves spending more time down south. But it was great for them to have so much of their childhood in the Borders – I'm glad they had that."
Another highlight of living there was Rory's involvement in the Borders Book Festival, which takes place every summer in Melrose. He's been part of the prestigious event for the past 15 years, interviewing heavyweight names such as David Frost, Michael Parkinson, Jon Snow and William Hague.
"It's one of the most fun things I've done in my life. I've always felt completely at home on stage there and it's perhaps the place where I have felt most like myself, which is a strange thing for an impressionist to say," Rory explained.
"You look around and see John Cleese, Michael Palin, Jennifer Saunders, and it feels like the world comes to Melrose that weekend."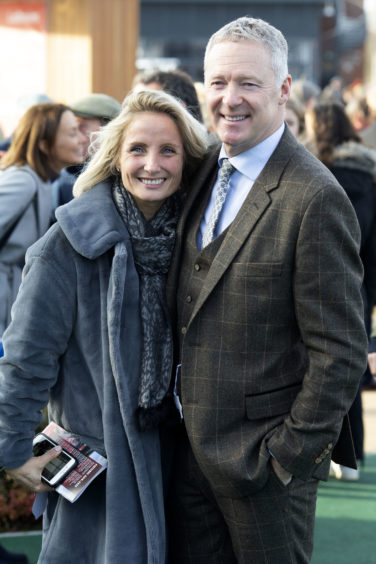 The festival can't happen in its usual form this year due to coronavirus, but instead it's going online. Beginning tonight, and for the next 12 Sundays, there will be a programme of 40 author talks and workshops, featuring well-known names such as Kirsty Wark, James Naughtie and Chris Brookmyre.
It begins with Rory in conversation this evening, discussing his personal highlights of the festival. "There was a huge queue for the David Frost signing and it was the night of England vs Sweden, so he was desperate to see the game," Rory recalled.
"I can still see him looking up in despair, asking how many more do I have to sign. That was funny.
"AA Gill was an extraordinary one. He talked about his alcoholism and about the time his father drove him to a clinic. He had pulled into a lay-by and brought out a bottle of champagne and two glasses, so they could have a last drink together.
"As he told the story on stage, the tears began to roll down his cheeks.We spoke at the festival in June, he was diagnosed with cancer in September and died in December.
"Judy Murray was also a memorable one, as she explained the struggles of getting Andy and Jamie through the system, and where they got to. Everyone just stood up at the end to give her a standing ovation."
Rory will take part in a number of virtual festivals throughout the summer, including the Edinburgh Fringe, but looks forward to the day when we can all congregate in person for a live comedy show.
"It's going to be one of the last things to come back, because it's all about groups coming together – part of the joy of the Fringe is being crammed together in adapted spaces," he added.
"The situation is desperate and a big worry, especially for those who are gigging three or four times a week in smaller venues. After all, live comedy is the breeding ground for the TV writers and performers of the future."
Comedy – particularly satire – is required now as much as ever, according to Rory, who also contributed to Spitting Image.
"Humour, like music, is one of those things we share," he said.
"We're not sharing it live just now, but we are sharing it on social media and with our friends.
"It's good and bad times for satire – it thrives on grotesques, but it's hard to be more ridiculous than some of these narcissistic charlatans in charge across the world.
"You couldn't make it up – but Trump does."
---
The Baillie Gifford Borders Book Festival can be viewed online at bordersbookfestival.org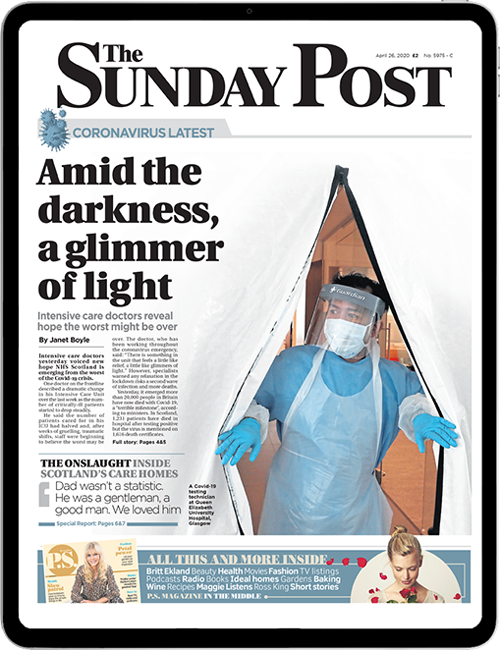 Enjoy the convenience of having The Sunday Post delivered as a digital ePaper straight to your smartphone, tablet or computer.
Subscribe for only £5.49 a month and enjoy all the benefits of the printed paper as a digital replica.
Subscribe